Tilburg students pleased with their rooms
82 percent of the students in Tilburg are 'satisfied' or 'very satisfied' with their current accommodation, a survey conducted by the municipality of Tilburg shows.  Only 5 percent is (very) 'unsatisfied'.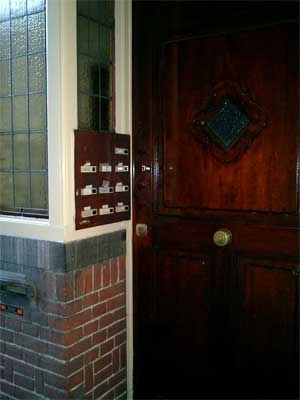 There are relatively many students (who rent) that find that the landlord does not properly care for the maintenance of the student house, the landlord does not respond quickly and effectively to troubles or malfunctions and that the house is not fire- and burglary safe. Most of the cases are especially judged as 'less good' in the private rented sector.
The survey was done among members of a student panel with students of Tilburg University, Fontys and Avans.  In January 2011, the student panel answered questions about the current housing situation and the desired housing situation after graduation.
Of all students, who have completed the questionnaire, three quarters is living independently in Tilburg. 7 percent is living on their own outside Tilburg, 13 percent is living with their parent(s) outside Tilburg and 4 percent is living with his or her parent(s) in Tilburg.
The majority of students in Tilburg share common facilities, such as kitchen, toilet and/or bathroom, with others. They have a room in a student house, student flat, with a landlady, friends or family or have other shared accommodation. Other students who live on their own have an apartment or a studio. [MW/transl. YV]