Belgian university lures Dutch students
The Katholieke Universiteit Leuven (KU Leuven) in Belgium has begun a campaign to attract Dutch students. The Leuven university responds to the severe budget cut measures at Dutch universities, Belgian daily De Standaard reports.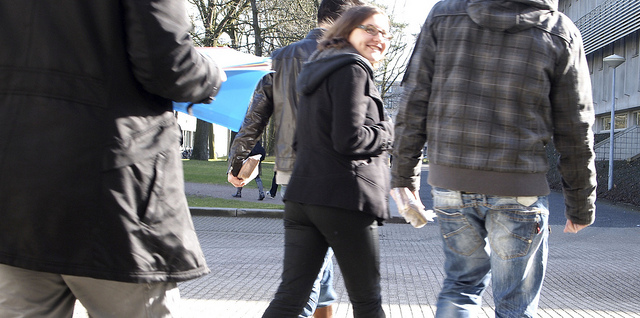 KU Leuven hopes that Dutch students will settle in Belgium. In its information brochures the university explains why it is attractive to study in Belgium, especially for the Dutch. It mentions, among other things, that it has low tuition fee, no shortage of student housing in Leuven and no student quota.
The university emphasizes that it wants to attract the right students from Belgium and from abroad, not those students who face a graduation delay penalty in the Netherlands. [EV/transl. YV]
Read more about studying in Belgium – and Germany – in the next edition of Univers magazine  coming Thursday.