Discount Mundial tickets for students
The Belgian band Triggerfinger is chosen by the public as replacement act for Wyclef Jean at Festival Mundial.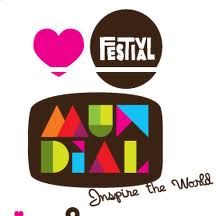 After the cancellation of Wyclef Jean the organization of Mundial decided to let the public vote for the replacement act. In a first round, the organizers received about 3067 suggestions. This list resulted in a shortlist.
Triggerfinger successfully encouraged fans to vote, they received 598 votes. American India.Arie was second favorite, she got 524 votes. Third place was for the Austrian Parov Stelar who received 263 votes. A total of 1892 people casted their votes in 36 hours.
Moreover, Tilburg University students can get a cheaper 2-Day ticket. According to information on the website of Mundial, Tilburg University is one of the partners that give a discount.
"Tilburg University will present itself at the festival site and aims to provide a meeting place for national and international students. Festival Mundial offers these students a two-day pass discount. Click here to buy the two-day pass", it says. How the university will present itself is not clear. The hyperlink links to a ticket site, where two-day tickets are available for 35 euros. However, a promotional code/password from the university is needed.
Non-students pay the normal price of 50 euros.