Rector Eijlander about the Stapel affair
Rector Philip Eijlander has personally put Diederik Stapel on the spot over academic fraud. The Tilburg University professor of consumer sciences and dean of Tilburg School of Social and Behavioral Sciences was fired last week. Eijlander tells about the Stapel affair.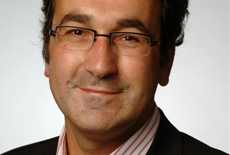 "Initially another professor of Social Psychology, Marcel Zeelenberg, came to me. He told me that already three young researchers informed him about incorrect research methods of Diederik Stapel.  The young researchers did not trust the data Stapel had provided for studies. This was on Saturday, August 27. Afterwards I spoke with two of the three researchers.
In the following week I have had some very intensive discussions with Diederik Stapel. I asked him how he did his research and at first his response was: "I work in an unorthodox way, I want do it fast. And I push the limits. "A person can be messy, that is quite bad already. But in the next conversations I told Diederik: "I think your story is weak, I want to hear in detail about your research. Let's get in the car and take me to the school to meet your respondents. Explain in detail how you did the last two research studies." I give him 24 hours for it and then he called in sick to work. After the weekend it was clear to me. On Tuesday he admitted he had been working with fake data. Last Wednesday I first informed the employees of the Department of Social Psychology, then the heads of all departments and in the afternoon the entire Faculty of Social Sciences.
The widely discussed 'meat research' ('meat eaters are selfish and less social') is not the only important issue in this fraud case, according to Eijlander. It is more about Stapel's work methods in general.  "The 'meat story' was actually not a completed study yet, the media information about it was published much too soon", Eijlander said. "I did tell Diederik that he did it the wrong way. It is not about being right in science, but to be surprised by reality. That should be the starting point."
During interviews Stapel has said that he wants to participate in scientific research as dean, and wants to play a role in The Hague and Brussels. Eijlander: "I have a clear opinion about this: it is always about science. It is actually very common for deans to continue conducting research in addition to their position, but a university always has to position itself as science institution." Eijlander also states that Stapel's completely reprehensible behavior does not mean that he did not do anything right. "He has done some very good things, he was a hard worker and very driven."
Whether the university is taking action to limit the damage to Stapel, is unclear. Eijlander says that it is utterly reprehensible what Stapel did. "Diederik also understands this." After this scandal it will be difficult for Stapel to find work in science, but he will find the strength again to move on, the rector says.
As for the three whistleblowers, they are strong persons, says Eijlander. "Thumbs up for what they did, it was the only right thing. Science has purified itself." [Francine Bardoel/transl. YV]