UK students march against higher tuition fees
Thousands of British students took to the streets yesterday in London to protest against education cuts. Last year, protest against a tuition-fees increase resulted in major riots. To prevent this, 4000 policemen were on duty yesterday.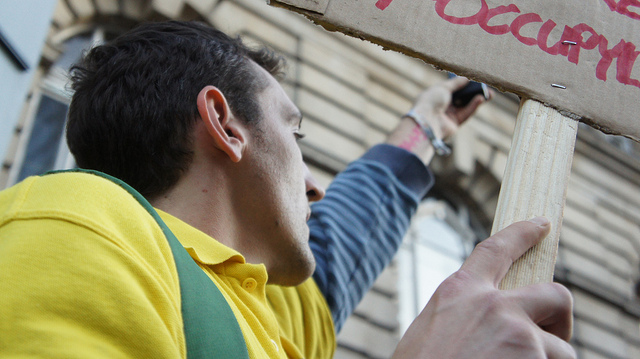 Tuition fees will be tripled to a maximum of £9,000 a year at England's universities next year. More universities are to increase tuition fees than the government planned. In order to spare poorer students, the government had only prestigious universities in mind for the tuition hike, but other universities thought different. They fear to be seen as 'lesser universities' if they do not raise tuition.
Protesters in the street of London held up banners with 'We have had enough, call off the cuts' and 'Education not Business'. The students were assisted by the London occupy movement. Together they also targeted the financial sector and banks.
The student unions are now preparing themselves to join a major protest by public sector workers on November 30.