Academia ping pong times five
If you want to use the ping pong table in Academia building, you usually have to stand in line before you can hit a ball during your lunch break. Today, there were five of those tables, used to play a tournament. Twelve students fought for the title.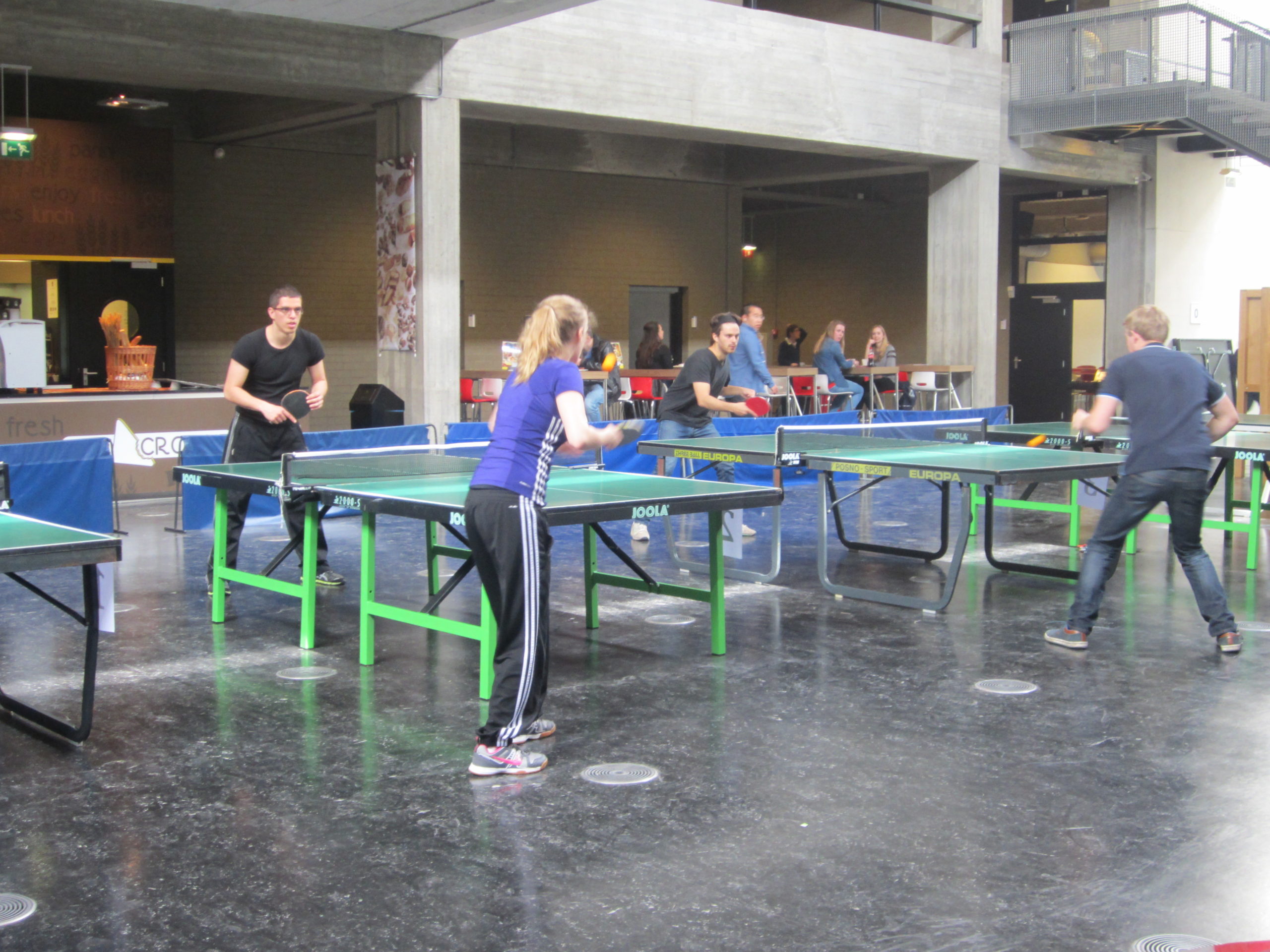 The tournament is organized by table tennis association Hyperion, the student service desk and the sports center. Jelte van Buren, secretary in Hyperion's board, sits back in his chair and watches all the activity with a mix of satisfaction and skepticism. "It is nice that we get this opportunity, five tables is a lot. But while the permanent table tennis table here in Academia is used to the max, we do not see much of that on our Monday night trainings."
He hopes the people that watch the tournament while eating their sandwich or drinking their coffee, might try it for themselves at a Hyperion training sometime.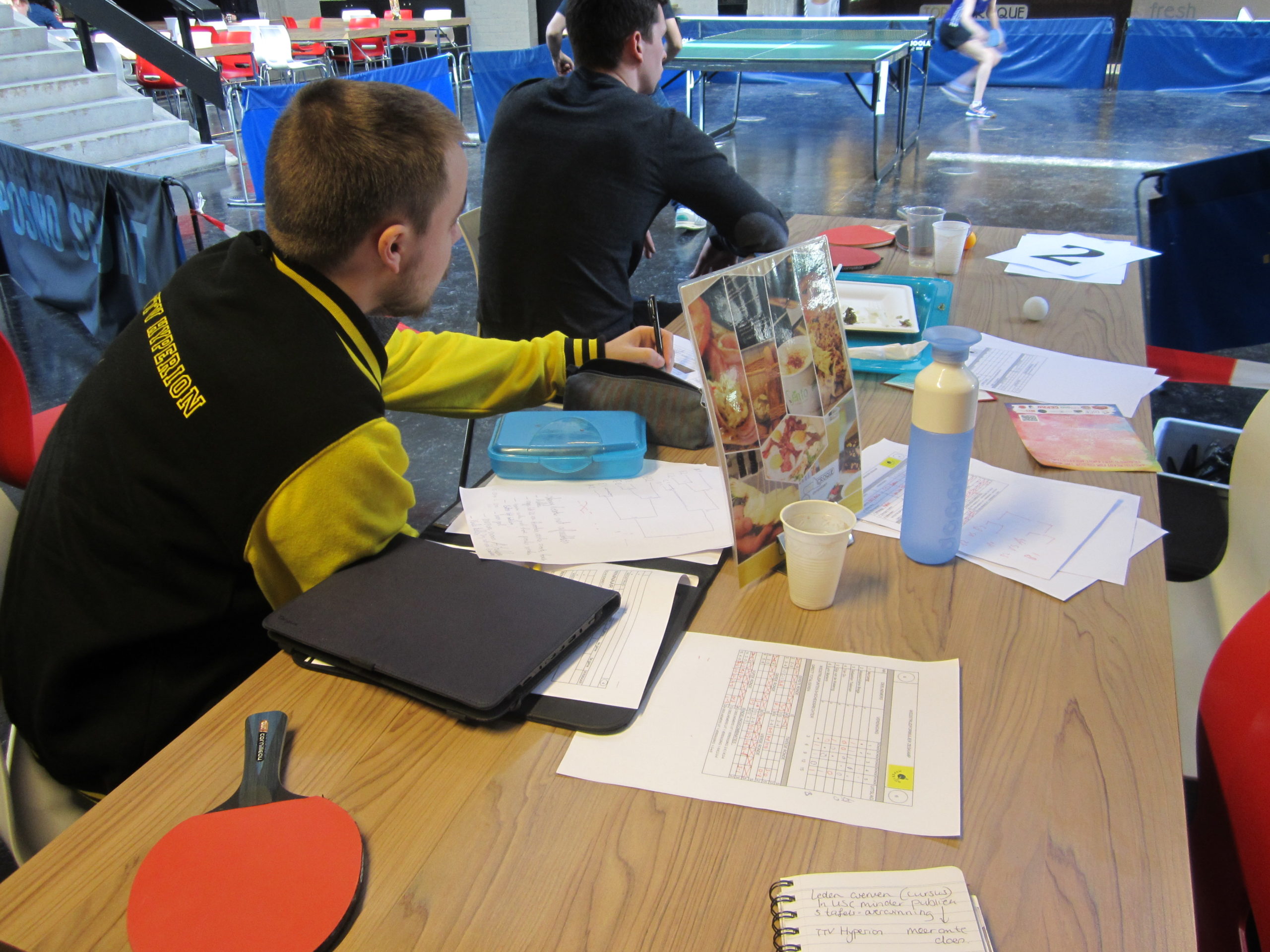 The president of the Hyperion board, Andy Wong, walks around and moves a table for the grand finale between a boy and a girl, Massimiliiano Berga and Lynn Martens. Jelte says that Lynn plays in the national competition. "I wonder if I could beat her. I probably could, but only by a narrow margin," he grins. He says that table tennis is one of the fastest sports in the world. "You have to decide very quickly what you do next." Hyperion plays in the Tilburg Tafeltennis Liga, the table tennis competition here.
During the finale, passers by stop to watch, because the players both give it their all and it almost looks professional. Jelte: "I have some ideas for next time. Maybe we can bring a score board." In the end, Massimiliiano wins the game, Lynn Martens takes second prize and Gijs van de Wetering comes in third. Jelte has some nice words for the ones that lost: "Too bad, but it is just a game!".