The caring business woman
Tilburg University is a melting pot full of interesting people. Student Rebekka Rohe finds and portraits them. Today: Fanoes Bayat (21), born in Zutphen as the daughter of two Afghan doctors. At the moment, she is studying International Business Administration in her fourth year.Fanoes is a bubbly and sparkling young woman, who is very open and honest from the first moment on. Her first claim, that she "has nothing interesting to say", turns out to be wrong as soon as she starts telling her story. After having finished three years of International Business Administration, Fanoes realized that she wants and needs a change.
"I simply realized that I do not want to spend the rest of my life thinking about how to make money and maximizing my profits. Of course, I see my future in the business sector, but at the same time I want to help and give back to the community." This idea was also the reason for her to become an active member of the Enactus community; since this semester, she is part of its board.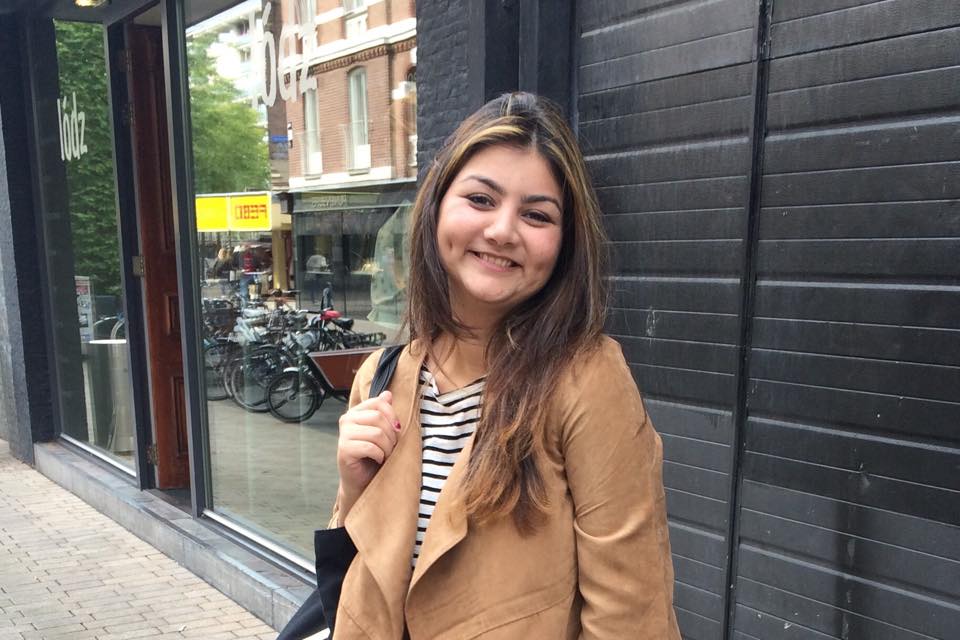 Definitely, she learns a lot there that will help Fanoes accomplish her goal of setting up her own business, working with an extraordinary concept: combining economic benefit with helping others. Having these goals does not seem self- evident, when you look at Fanoes background.
After finishing their medicine studies, her parents fled the Afghan war, her mother being heavily pregnant; Fanoes spent the first six months of her life in a refugee camp. Yet, her way of talking about it seems to be different than expected: "I only have good memories of my childhood, but now that I think about it, I realize that it must have been a very tough time for my parents." Obviously, the stories about war, escape and the time after arriving in the Netherlands are important for Fanoes, but do not determine who she is. Often, people ask where she comes from but to be honest, Fanoes is a Dutch girl, having lived here all here life. Still, her parent's experiences and their strength to start all over again give Fanoes motivation and strength to keep going and accomplish her goals.