If the EU was a woman, I would marry her!
Tilburg University is a melting pot full of interesting people. Student Rebekka Rohe finds and portraits them. Today: Michele Cavadini (21). He is a second year Liberal Arts and Sciences student, who lived in Bergamo in Italy with his parents – a nurse and an architect – before coming to Tilburg.
"The reason for me to get up in the morning is the European Union," says Michele smiling. The cheerful, yet thoughtful student has strong ideals when it comes down to politics. As a child he got interested in current affairs, in high school he found out about his big love: the EU. And indeed, listening to Michele talking about his fascination for this construct, it is difficult not to understand his opinion. According to him, the European Union is the only reason why all of us are living at peace. "At the moment it can be seen that nationalism and economic difficulties are reappearing, the tensions are growing again. The only way to get out of the crisis is a stronger European union. A weaker EU means going back to a state even before the Second World War and we all know where that ended," Michele states.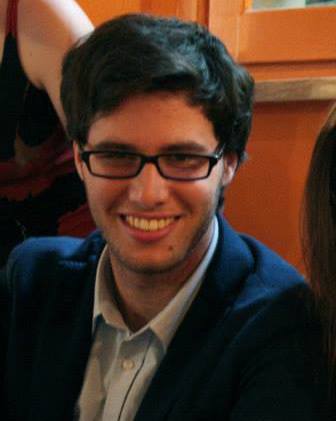 It may seem strange that a young man, coming from a small town in the middle of the Italian mountains, is so fascinated by such a broad and abstract concept. Indeed, working for the European Union was not always Michele's wish. After high school, he started studying engineering in Milan, though realizing very fast that he needs a position "where my ideas matter". To fulfil this, Michele wants to continue his studies in Edinburgh with a Master in European law to become a policy-making advisor in the end, after finishing his bachelor. It is his urge to "help Europe with overcoming this nasty period".
Michele's big inspiration is Guy Verhofstadt, the Belgian ex-prime minister, who "does not only have a valid point, but is also pushing topics". Moreover, he has a great fascination for the Italian Alp-soldiers fighting in the battles of World War I, who wrote beautiful poems and songs about their loved ones, showing "that even in war there can be respect for the enemy and love for the family". Because his "personal moral conduct" is the bible, Michele tries to live as close as possible to the ideas of the New Testament, representing "nothing but a message of love".
For questions and remarks please contact r.a.rohe@tilburguniversity.edu