'Making a Murderer' convict released
'Making a Murderer' convict Brendan Dassey has been provisionally released. Does this release offer a prospect of final freedom for him and perhaps even for the other convicted main suspect, Steven Avery? Our philosopher Herman de Regt should know, as he has been following the case more than closely.
Herman de Regt is a philosopher at Tilburg University and became fascinated by the Netflix documentary 'Making a Murderer'. In the series the filmmakers followed the trial of the suspects in the murder case of 25-year-old Teresa Halbach, which took place in Manitowoc County, Wisconsin. The two suspects, Steven Avery and his nephew Brendan Dassey, were both found guilty and sentenced to life imprisonment. However, the documentary has shown that these convicts could just as well be proven innocent. Since then a growing movement in the United States has been advocating the release of the two convicts.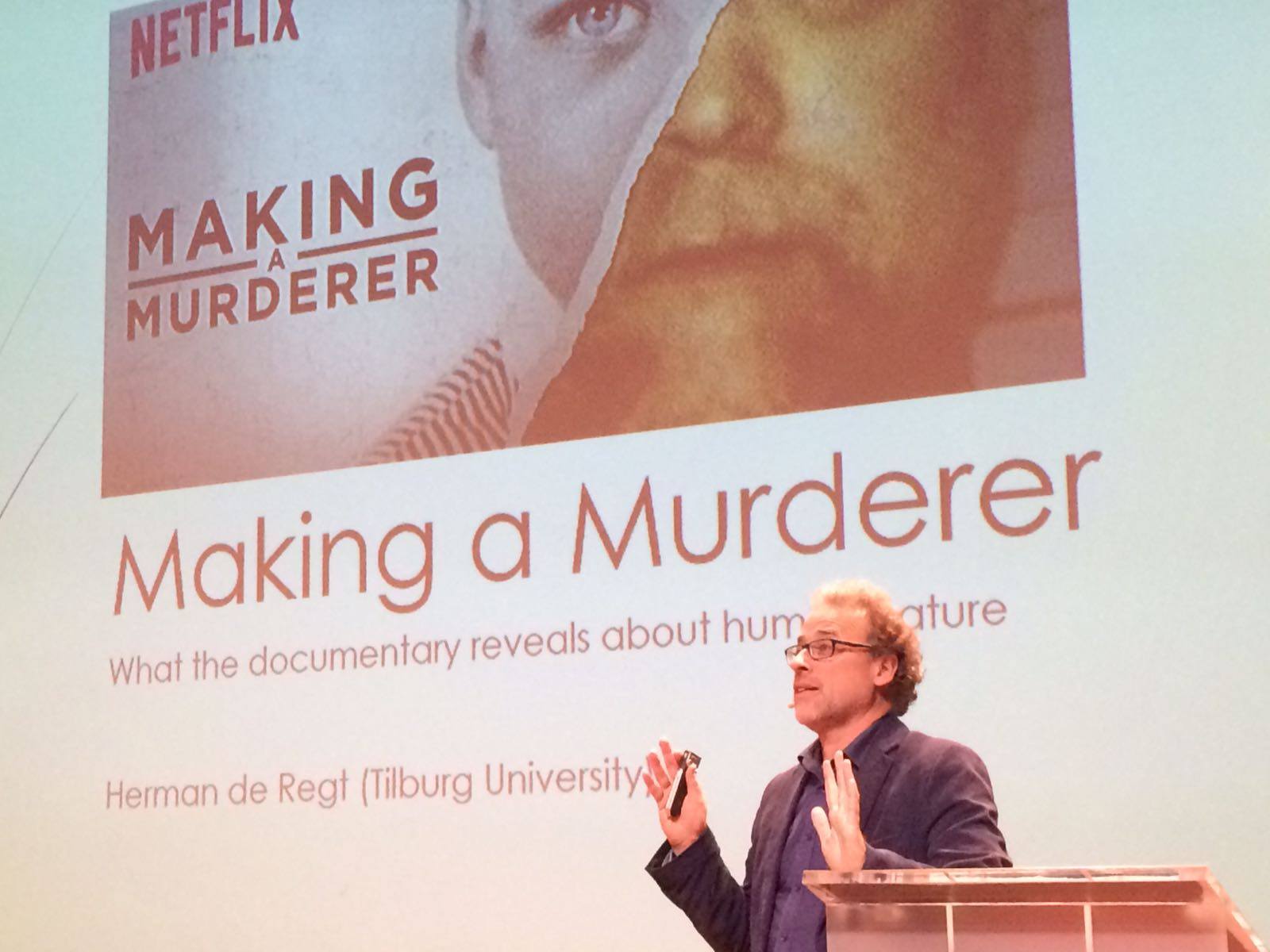 The documentary series, only available through Netflix, seems to illustrate in every possible way the failure of human reason and the lack of a fair trial: incorrectly applied investigative techniques, sophistry, tunnel vision and deliberate manipulation played a clear role during the criminal proceedings, according to many viewers. Hence De Regt is more than pleased to give public lectures about the case: to show everyone how fallacies and delusions always lurk in the dark.
Two days ago it became public that one of the two suspects, the intellectually challenged and now 27-year-old Brendan Dassey, was provisionally released from prison. Earlier Dassey had also been accused of having raped Halbach (for which he was sentenced to 18 years). However, he was acquitted on appeal. There is a possibility that he may also be acquitted of the murder charges. The federal court in Wisconsin now decided that he is allowed to await further proceedings in freedom.
"It's good to see that Brendan Dassey is no longer in jail," said De Regt in a response to this news: "Fortunately, many are now convinced of the fact that Dassey as a boy made a false confession under immense psychological pressure. Those who know which techniques have been used here and see the footage of the interrogations shown in the documentary can hardly conclude otherwise. Nothing indicates that Dassey had anything to do with the disappearance of Teresa Halbach. "
Is there any prospect of the release of Avery himself as well? De Regt has hope: "According to many, there is nothing that suggests that Steven Avery has something to do with the disappearance of Teresa Halbach. One of those people is Kathleen Zellner, the current attorney of Steven Avery, who in the meantime has received confirmation that the 'evidence' against Avery will be re-examined. Zellner expects that re-examination of the material will show that Avery can't be the Hallbachs' murderer, and that re-investigation will point to someone else as the prime suspect as well."
Photo: Herman de Regt for Studium Generale in Rotterdam. On December 1 De Regt will also give this lecture for Academic Forum on the Tilburg campus.