At Verbs 10, family dinner means something else
The secret to fostering friendships that last longer than TOP week? Dinner parties. Univers was invited to a 'family dinner' with the buddy groups of international student organization I*ESN. The burritos were good, and the buddy system is even better.
Something smells good at Verbs 10, the common area of the student apartment buildings along the Professor Verbernelaan. Once every two weeks, international student organization I*ESN hosts a dinner party here for its buddy groups. "Tonight we're making fiesta hot dogs and burritos", says Luisa from Slovakia, who is one of tonight's chefs.
Luisa is a member of buddy group Pink 189. The group was formed during TOP week, at the start of the academic year. "We have about fifteen active members in our group", says Julia from Finland. "Some people stopped being active after the first weeks, but we've also adopted new kids."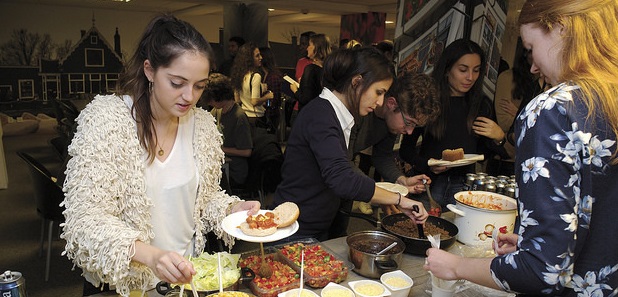 WhatsApp group
One of the group's 'adopted' kids is Robin. Unlike most students who are part of I*ESN's buddy system, Robin is not an international student. Tall, blond-ish and from a small town in Zeeland, he's about as Dutch as they come. "The buddy system is open to both Dutch and international students", he explains. "I personally prefer an international environment, so I asked if I could join. I really like the diversity in cultural backgrounds. We have students from all over the world in our group, which makes for interesting discussions. We actually had a discussion about gender equality earlier today, and we were just talking about Zwarte Piet."
Clearly, I*ESN buddies are more than just drinking buddies. "We do everything together", says Sunna. "It's not just dinners and parties, we also study together. And we have our own WhatsApp group, so it's really easy to meet someone for lunch or for a quick coffee on campus. I'd say we see each other every day."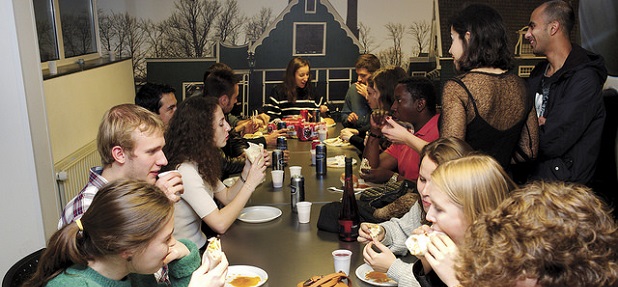 Finnish meatballs
The buddy groups all gather for a shared dinner party every two weeks, but they also have regular dinners with their own group. "In our group, we all take turns cooking our own national food", Julia says. "Sunna and I are Finnish, so we made meatballs with cream and mashed potatoes. And because Robin and Giel are both from Zeeland, they're going to cook mussels for us."
Other groups care less about serving up traditional dishes. "We're pretty lazy, so we usually just have burgers and fries", says Yael from Belgium. "Or chips and beers", adds Jamaican student Mumba, who is in the same buddy group as Yael. "I do really miss Jamaican food. If I can find everything I need, maybe I'll make some jerk chicken for the rest of the group soon. I'll think about that."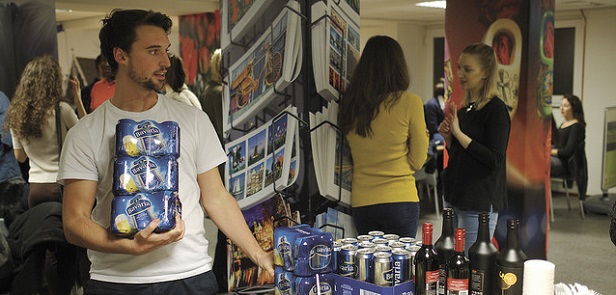 Family
According to Yael, the buddy system offers a great way to make friends at university. "You easily feel at home in such an international environment. Everybody is very open-minded, and you can talk to each other about anything. Our group has a great vibe. It really feels like a family."
The different families that make up the buddy system are all 'parented' by two or three buddies, who are senior Tilburg University students. The buddies refer to the members in their group as their 'kids'. "Last year, I was a buddy", says I*ESN board member Francis Bleeker, who is also present at tonight's dinner party. "Some of the kids have gone back home while others have stayed in Tilburg, but most of us are still in touch. That's really nice. I think the buddy system is a great way to encourage students to keep hanging out after TOP week. It creates a sense of community."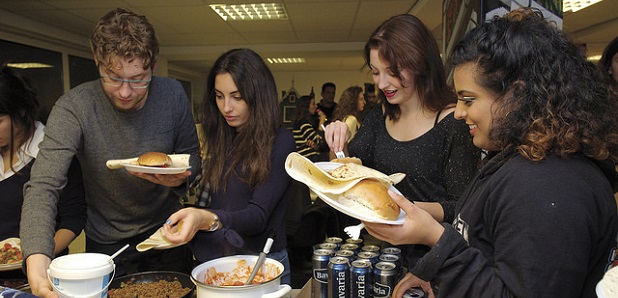 From Italy to India, the family dinner is sacred in households across the world. Cliche or not, good conversations and failed attempts at finding out how school was today bind us together. Luckily, I*ESN understands the power of the dinner table perfectly. And the power of the dance floor, too – after dinner, the group goes on a family trip to Carpe Noctem for a Latin night party.
Photos: Jack Tummers