That moment when you ask sociology students to create a meme
Sociology students at Tilburg University practiced their creative skills in a meme competition. The winners were announced this week. Student Yvette Jacobs was declared the winner by the jury for her meme about the European Value Survey, and Mitchell Matthijssen won the electoral vote with his meme about Tilburg University lecturer Bram Peper.
The contest was held by study association Versot, as part of the bi-annual Sociology Student Research Symposium organized by the university's sociology department. Sociology students were asked to send in their own memes. The only criterion was that the meme was sociology-related, but, other than that, the students could let their creativity run wild.
Inside jokes
Some of the memes are inside jokes, which are somewhat difficult to understand for people without knowledge of sociology or the Tilburg University sociology department. The jury winner, for example, is a meme by Yvette Jacobs about the so-called 'first wave' of the European Values Survey—a large sociological research project which was first conducted in 1981, and which was co-initiated by the late Tilburg University professor Ruud de Moor.
Electoral vote
The Public Choice Award was won by Mitchell Matthijssen. He created a meme depicting sociologist, Tilburg University lecturer and occasional deejay Bram Peper.
[caption id="attachment_111863″ align="aligncenter" width="100%"> Winning meme by Mitchell Matthijssen
Other memes capture the typical struggles of a sociology student: having to go to class in a classless society, telling your parents you want to study sociology, and being interested in a weird kind of Weber.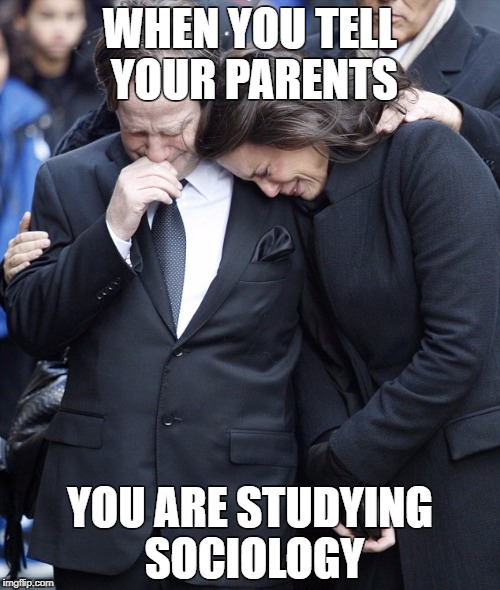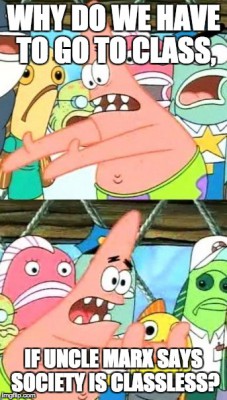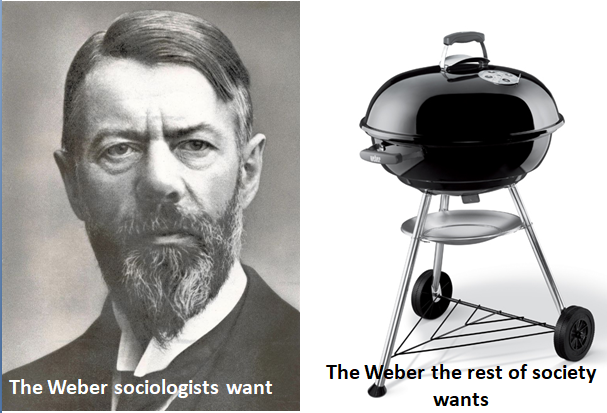 here.