Ten things that make your life on campus easier
Welcome to the university. An unknown campus, new people and a new start. There is plenty to learn and discover. To help you get started: ten things that make your life on campus easier.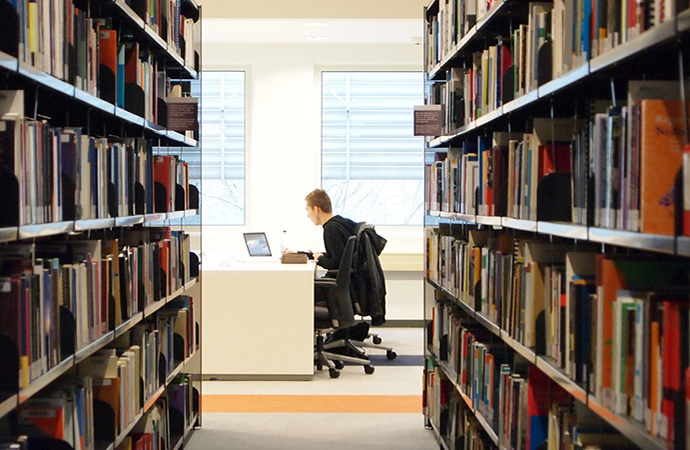 1. NEVER save files on the desktop
At least, if you do not like doing double work. The university's computers are set to delete files from the desktop after logoff. Many new students have already cried in front of the PC when they realized that all their work had disappeared with one tiny stroke. Therefore, save yourself blood, sweat and tears and save your documents in a different folder.
2. Studying in the Spoorzone
The trains stopped working and you are stuck at Tilburg central station. Just at the moment when you really have to study. But don't worry, because the university has a building in the Spoorzone as well. You can find the Deprez building in the Lange Nieuwstraat, about 5 minutes from the central station.
3. Earning money as a test subject
The university is always looking for experimental subjects for their Frankenstein experiments. Just kidding, but there are always experimental subjects needed for research. So if you want to earn some money, pay attention to the folders that are distributed on campus on a regular basis. You do not earn much, but it will suffice for a couple of beers.
4. Stair / elevator Academia building
If you like waiting and long stair walks, the Academia building is perfect for you. With the elevator or the main staircase it will take quite some time before you arrive at your destination. Are you short of time or just simply lazy? Then use the side stairs of the building, which you can find when turning immediately left upon entering the building. A nice way to save a couple of minutes.
5. Lecture room reservation
Doing a group project or can't find a place in the library? No problem, simply reserve a lecture room online. Yes, students can book lecture rooms as well. This can be quite hand if you want to have your own room to work. Curious as to how this works? You can find a detailed manual on the university website.
6. Bunker Cobbenhagen building
At the university you can find 'hidden' rooms, which you sometimes accidentally stumble across. An example of this is the Cobbenhagen building. There, hidden in the cellar, you will find a study room, also called the bunker. You don't want to see your friends or want to shelter from your enemies? Then find a spot in the bunker. Good to know: it is often very busy, so arriving early is helpful.
7. Warande forest
In need of a break from all the chilling, eh, we mean studying of course: take a walk in the beautiful forest behind the university. Leave behind the worries and stress of student life and enjoy the colors, smells and sounds of this green environment. Incidentally: it is also a maze, but if you always keep left, you should be fine.
[caption id="attachment_126145″ align="alignleft" width="100%"> Warande forest
8. Early birds
Students who have no problems with getting up early have an extra opportunity to get a workplace in the library each morning. They can use the 'early bird workplaces'. For these workplaces the rule applies: first come, first served. The advantage of this is that you can get a workplace without having a reservation. The disadvantage: you have to get out of bed early and these workplaces are very popular.
9. Lunch deal
You don't want to spend a lot of money on food but still want to have a nice lunch on the campus? Then we recommend the canteen in the Cobbenhagen building. With the 'Dutch Deal' you get a delicious three-course lunch for less than four euros.
10. Receiving packages at the university
Are you going to order something that you would rather not want your parents or housemates to see? Or do you find it useful to have something delivered to the university? You can, because at the back of the Goossens building you find 'parcel4me'. This is a handy delivery service where you can have parcels delivered to a mailbox / safe and then pick it up whenever it suits you.