Reusable tap water bottles now sold in campus vending machines
As an alternative to single-use plastic water bottles, Tilburg University has added reusable bottles with tap water to its vending machines. The reusable bottles cost €4,95 each and can be refilled at free water stations.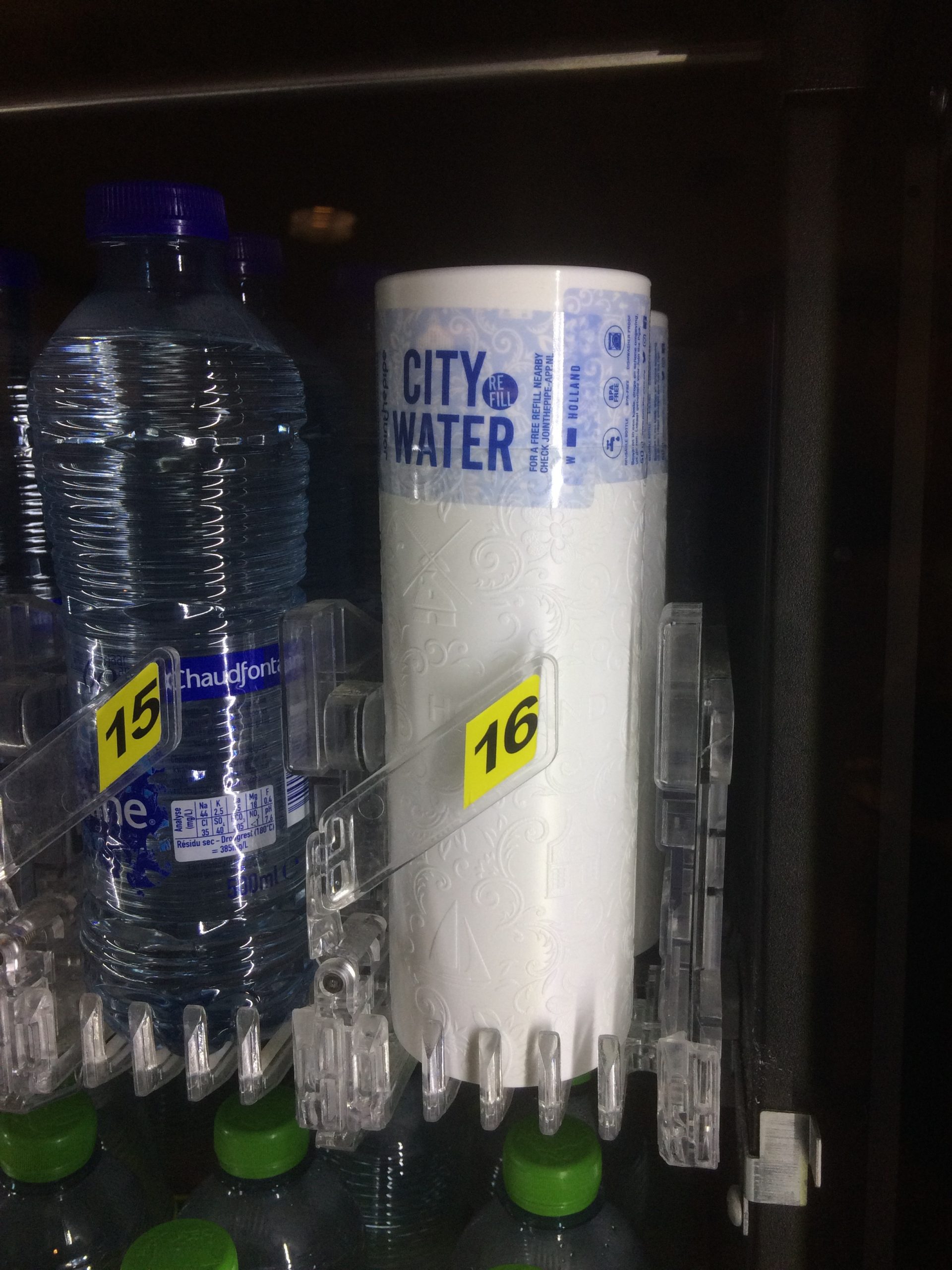 The reusable bottles are made from sugar cane instead of plastic. They can be found in the campus vending machines as of this week. The bottles are dishwasher-proof and come prefilled with locally produced tap water.
Waste reduction
At €4,95 a piece, the refillable bottles cost more than the use-and-toss Chaudfontaine water bottles made from recycled plastic (€0,86), which will remain available in the vending machines. However, the university aims to encourage thirsty students and staff to contribute to waste reduction on campus by offering a more sustainable option.
The bottles can be refilled at free water stations on campus. For free fill-up stations off campus grounds, see the map below. Fun fact: Tilburg's water was crowned the best tasting tap water of the Netherlands in 2019.