The Tilburg University Young Academy is up and running
The kick-off of the Tilburg Young Academy is a fact. A platform of thirteen young researchers has come together for the first time. Rector Klaas Sijtsma instructed the group to make themselves heard loud and clear.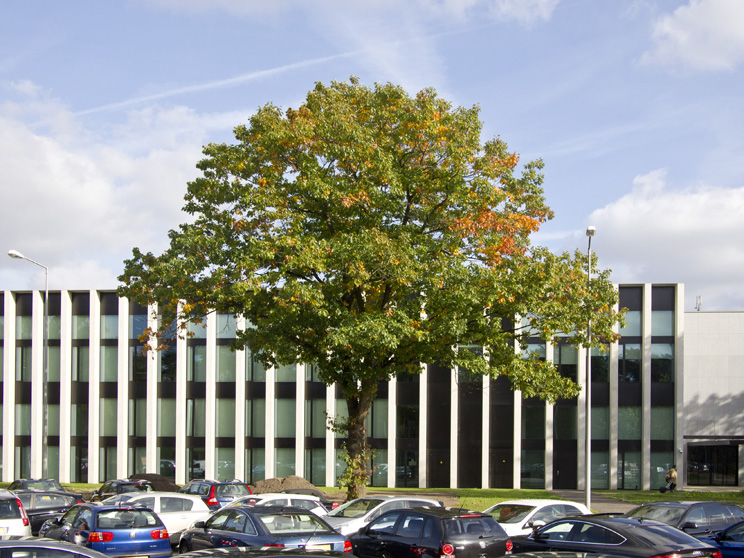 Following in the footsteps of most other Dutch universities, Tilburg University now also has a platform for young scientists. During the first meeting on September 21, university lecturers Esther Keymolen (TLS) and Anton ten Klooster (TST) were elected president and secretary respectively.
From all five Schools, thirteen young scientists were delegated to the Academy. Although an action plan has yet to be drawn up with concrete goals, Keymolen states that possible themes with which the Academy would like to work have already been discussed.
National themes…
The Academy's agenda will probably be partly in line with widely supported themes. Keymolen: "The work pressure for young academics is very high, we all notice that. Moreover, this does not only affect academics, but also students. Research has already been done and much has been written about it, but it has not been resolved yet. In order to tackle this error in the system, we want to collaborate with the Young Academies of other universities. Together, we can also make ourselves heard in The Hague."
Diversity will probably also get a place in the action plan. "The first batch of this Academy has been nominated. It is now up to us to set up a nomination procedure for future members. I assume that we will pay extra attention to diversity in the consultation and recruitment of people from non-Western backgrounds."
…and local
Also interdisciplinarity is a subject that the Young Academy may want to address. Keymolen: "We all agree that we have a lot of in-house knowledge, but don't know well enough how to find each other. Often, interdisciplinary collaboration now only takes place within our own Schools or Departments. We want to promote collaboration between Schools".
Don't be afraid
During the first meeting, Rector Klaas Sijtsma had a message for the young academics. "He told us not to be afraid and to make ourselves heard, and encouraged us to claim a place at the table". This will be through own activities, Keymolen thinks, but also in board meetings of the university: "We will get involved in everything in the coming years. Starting with the Strategy 2021–2024."
But before that happens, the members of the Young Academy have another job to do. Keymolen: "Today we heard that we are self-governed. Independent that is. That is positive, but it also means that many practical and organizational matters will have to be arranged by the Young Academy, starting with drawing up our own statutes. We assume that we will receive sufficient practical support and budget from the university to make a success of the Academy".
The Young Academy consists of:
Hannes Datta (Dept. Marketing)
Jochem de Bresser (Dept. Econometrics & Operations Research)
Lien Denoo (Dept. Management)
Harm Schütt (Dept. Accounting)
Paul Verbruggen (Dept. Private and Business Law)
Floor Fleurke (Dept. Public Law and Governance)
Esther Keymolen (Dept. Law Technology Markets and Society)
Sander Verhaegh (Dept. Philosophy)
David Peeters (Dept. Communication and Cognition)
Inge van de Ven (Dept. Culture Studies)
Christof van Mol (Dept. Sociology)
Tine Buyl (Dept. Organization Studies)
Anton ten Klooster (Dept. Systematic Theology and Philosophy)
Translated by Language Center, Riet Bettonviel