TiU student Linda Torn participates in The National Think Tank
Allowing an up-and-coming group of young academics to solve a social problem every year. It is the mission of the National Think Tank. Tilburg University student Linda Torn participates this year, as the only person from Tilburg. She calls on her fellow students to follow her example. "Participating in this project means working on yourself and giving something back to society."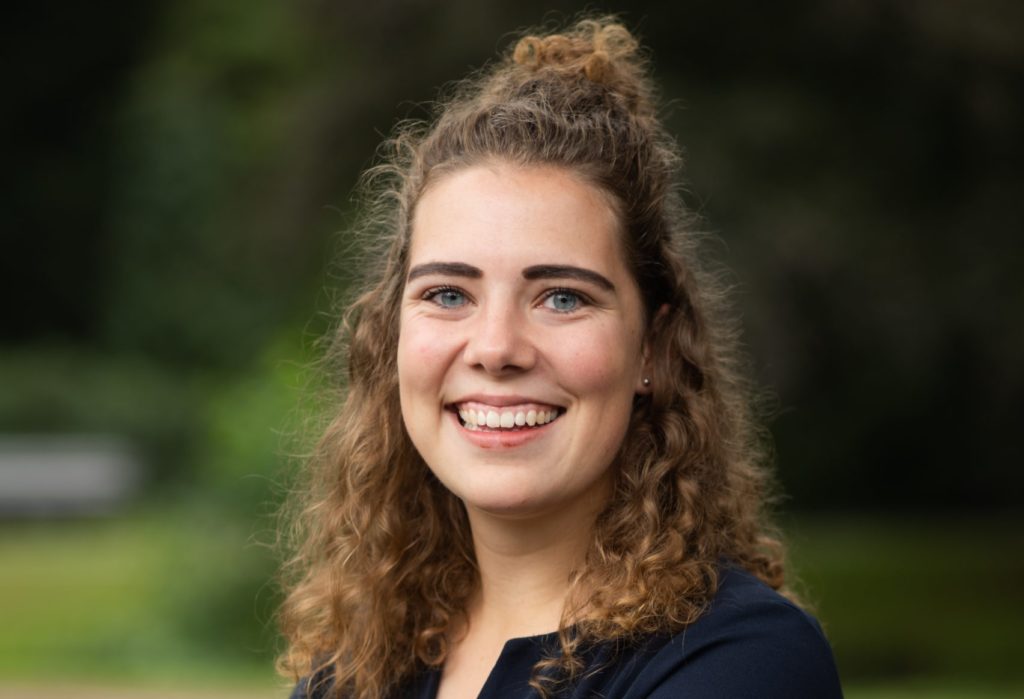 What does the National Think Tank do?
"It is a foundation that brings Master's students and PhD researchers together for five months every year to take a fresh look at entrenched social problems. My group looks at the satisfaction of the Dutch middle groups. Because these groups don't get much news coverage, it may seem as if they don't need much attention. But there is certainly something going on amidst them: think of the flexibilization of the labor market and the stagnant housing market.
"We work in phases. In the first phase, we analyze the problem. After that, we come up with our own solutions. The solution phase is form free. We can deliver a policy plan, or set up a startup. We add this idea to our final report at the end of the process. We are assisted by various partners from all corners of society: from consultancy firm McKinsey to the Amsterdam Municipality."
Why did you want to participate?
"I'm in the final year of my Master's in Econometrics. It's an interesting study program, but I've been wondering for a long time what's behind the numbers, methods, and statistics I'm learning about. The social aspect of econometrics also fascinates me: it's nice to see the people and the policy behind those numbers.
"A friend pointed me to The National Think Tank. Coincidentally, around that time I was thinking about what I want to do after graduation. To me, this seemed an excellent opportunity to approach a major social issue in a not purely mathematical way. Moreover, in this way, I gain some work experience at the same time.
"The great thing about The National Think Tank is that it gives you an idea of the options available after you've finished your studies. The professional partners involved show us how different companies and sectors deal with questions and issues. So I'm a little wiser already, even though we've only been at it for two weeks." 
How do you combine the think tank with your studies?
"The program is full-time, and takes six months. So I'm running into a study delay here. But that's worth it. I don't think I'll get another chance to gain experience in such an accessible environment. Moreover, there is a lot of room for personal development in the program. From Monday to Thursday, we work on the case, on Friday there is time for conversations with coaches, for training sessions, and for networking.
Tilburg students have a completely different perspective
"Financially, we are supported by the foundation. It pays for the compulsory housing in Amsterdam and some living expenses. That's nice, but I would have done it anyway. I think it's a lost opportunity when people only study for four years and go into the business world without having looked around."
Is it easy to join the National Think Tank?
"Not everyone who signs up will be in the final group that gets to work. After submitting a written motivation, you first have an interview and a selection day on which you also have to participate in a group assignment. Nevertheless, I call on other Tilburg students to apply as well.
"The unfamiliarity of the program may make it unloved, but it can offer you so much. And vice versa, Tilburg students have a completely different perspective compared to students from the rest of the country, which makes them valuable for group dynamics.
"Lastly, it's just very cozy. You work with twenty like-minded people for six months, which guarantees fun conversations and discussions. We have a whole wing on the campus of the Vrije Universiteit for ourselves, and as total nerds, we are completely losing ourselves in the theme.
Translated by Language Center, Riet Bettonviel