University astonished by the restriction of student accommodation in Tilburg
Students in Tilburg often already had trouble finding a room, and that can get worse. The municipality does not allow single-family houses to be converted into room rentals in the coming year. Tilburg University is surprised by the measure. "We were not aware of this."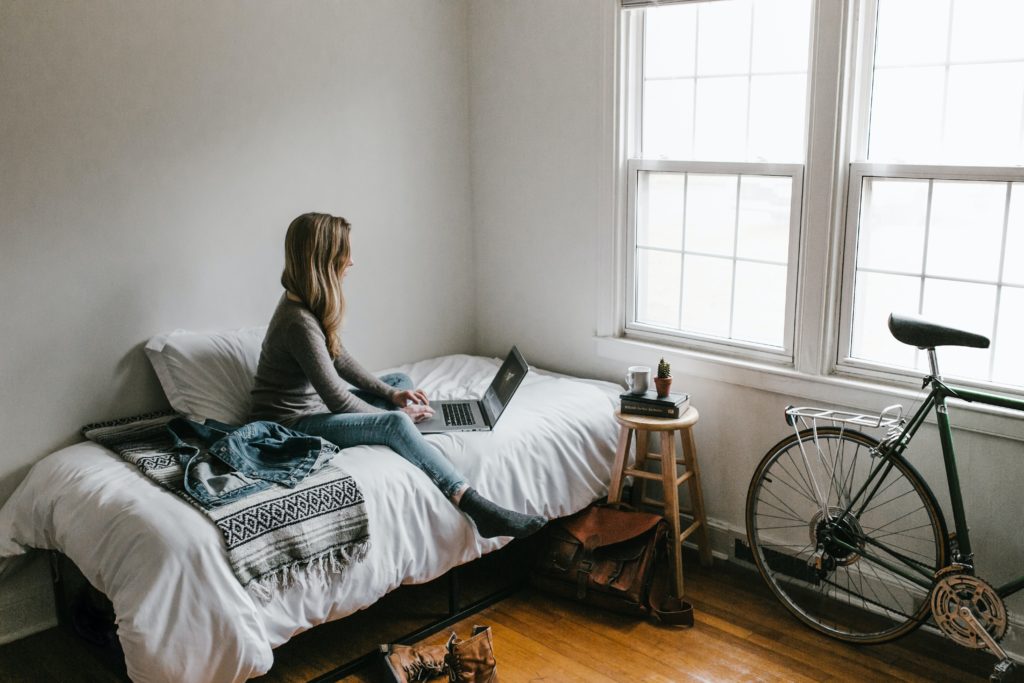 In the coming year, the Tilburg Municipality will not issue any new permits allowing the rental of single-family houses to three or more people (often students). The conversion of single-family houses to room rental seems to have taken off lately. "Many dozens of Tilburg homes have been bought and converted into room rental houses in recent months and then rented out to students or migrant workers," says a spokesperson for the Municipality.
"This is a problem, because it reduces the number of affordable homes for other people looking for housing. A recent population forecast (Dutch only) for the province of North Brabant shows that the population is growing faster than predicted. Therefore, the already scarce housing supply is becoming even more unattainable. The available houses are badly needed for starters on the housing market.
Moreover, the municipality is increasingly faced with objection procedures from people who experience nuisance from room occupants in their streets. There is often a conflict in lifestyle (see box). "Think of people who have a rhythm of 'going to bed and getting up early', as opposed to a student who start late and carries on longer," according to the spokesperson. "But also complaints about the state of the house or garden and the many bicycles in front of the door, are mentioned."
Nuisance
An earlier analysis (Dutch only) by the Tilburg Municipality of the number of nuisance reports between January 2015 and June 2019 showed that reports of nuisance are made relatively often about room rental properties. In this period, 58 percent of room rental properties with ten or more occupants and 30 percent of smaller room rental properties, compared to 9 percent of regular dwellings.
University is amazed
Tilburg University also believes that the quality of living in a neighborhood is important. "That comes first, of course," says spokesperson Tineke Bennema. "Reducing nuisance is very important. This applies just as much to students as it does to all the other residents of the city."
But the measure comes as an unpleasant surprise for the university. "We were not aware of this," says Bennema. And that while the university is "still in full discussion" with the Municipality about "better housing for students." A covenant has to be concluded for that.
The problem with the student housing in Tilburg is undiminished.

TiU spokesperson Tineke Bennema
The university is not happy with the new municipal policy. "The problem with student housing in Tilburg is undiminished. House sharing in particular can be a solution for adding student housing in the affordable segment in the short term. Students also want to live comfortably in Tilburg, the city known as a student city, particularly in terms of shared housing".
Not renovating housing but office buildings
The Municipality emphasizes that this new policy does not mean that Tilburg does not pay attention to housing shortages for students and labor migrants. "This measure is not intended to badger students. We know that it is also difficult for students to find housing, but we have to weigh up the interests of all Tilburg residents."
According to the Municipality, the solution to the shortage of student housing does not lie in converting the existing scarce housing stock, but in new construction and in transforming existing office buildings. Plans already exist for this, and there are discussions with "the university and other investors" to accelerate this. Allowing larger groups of students to live together in a central location, instead of distributing them across the city, contributes to improving the quality of life, according to the Municipality.
This measure is not intended to badger students

Spokesperson for the municipality of Tilburg
"There is now even more reason to accelerate the realization of larger housing projects for students," agrees TiU spokesperson Bennema. But that really has to start happening. "There is now even more pressure on the covenant (yet to be concluded) and the task for housing corporations to realize non-autonomous and affordable independent units."
University Council party Front is also not entirely reassured. Front raised the municipal measure in the last CFI meeting (Finance and Infrastructure Committee) ­of the Executive Board. The student party likes the idea of converting office buildings into student residences and focusing on new construction, but has its reservations.
"The question is in what time frame such projects can be realized," says student representative Demi Schaap. "If that is not until five years from now, it will not be a solution to the current housing problem. After all, Tilburg University's student population has grown considerably this year as well. And despite the coronavirus and distance learning, many students still want to come and live in the city."
From center to suburb
In order to limit the pressure on quality of life in a neighbourhood by increased room rental, a distribution policy has already been drawn up, based on a distance criterion. Room residences may not be located within a radius of fifty meters—or in some cases 25 meters—from each other. Because of this distance criterion, homeowners within the Tilburg ring roads and Tilburg West have only sparingly received a permit lately.
In the surrounding districts, such as the Reeshof and the villages of Berkel-Enschot and Udenhout, there were more applications and issues of this type of permits. "But these are not residential areas outside the center for nothing; they are less suitable for this type of habitation and so you are more likely to encounter conflicting lifestyles," according to the spokesperson for the Municipality.
Translated by Language Center, Riet Bettonviel