Tilburg cancels carnival 2021
Tilburg will not be renamed Kruikenstad (Jug City) next year. The organization cannot guarantee the health of Tilburg people celebrating carnival, it says in a letter to the carnival associations. Tilburg is the first big city in the Netherlands that cancels all activities to do with carnival.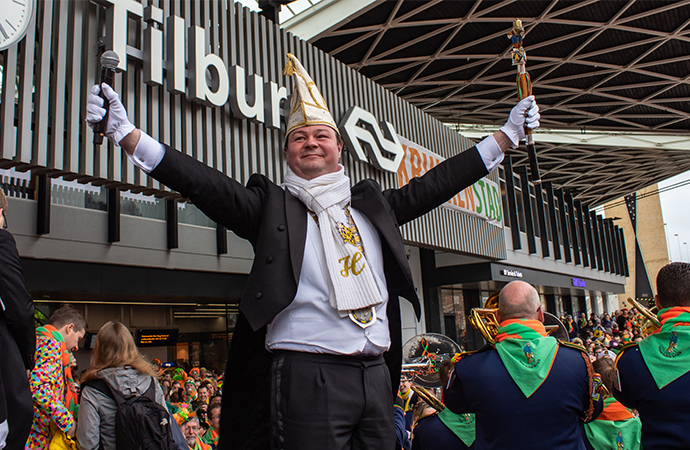 According to the organization of Kruikenstad, they have long been considering alternatives. Eventually, they concluded that it is simply not feasible. Not even online. "There is simply not enough space for conviviality and togetherness within an online alternative," says the letter.
If we would go ahead, images of the carnival would spread all over the world, expects Patrick Dewez, chair of the Tilburg Carnival Foundation. "Then everyone will look disapprovingly at Tilburg again," he says to Omroep Brabant. That is why all activities to do with Carnival in the city will be canceled. There will also be no Prince or Council of Eleven presented.
Earlier it was already known that the parade and Kruikenstad in Koor (choir) would be canceled. At that time, however, alternatives were still being considered. For example, on November 11, the new Prince would be presented via a live stream. That will not happen either.
Translated by Language Center, Riet Bettonviel