New coronavirus measures TiU: face masks on and campus cafe closed
The urgent advice to wear face masks has been adopted in the new Tilburg University coronavirus measures. Face masks should be worn inside the buildings. Once seated — at a distance of one and a half meters — they can be taken off again. The planned physical education and the exams on campus will go ahead with this limitation.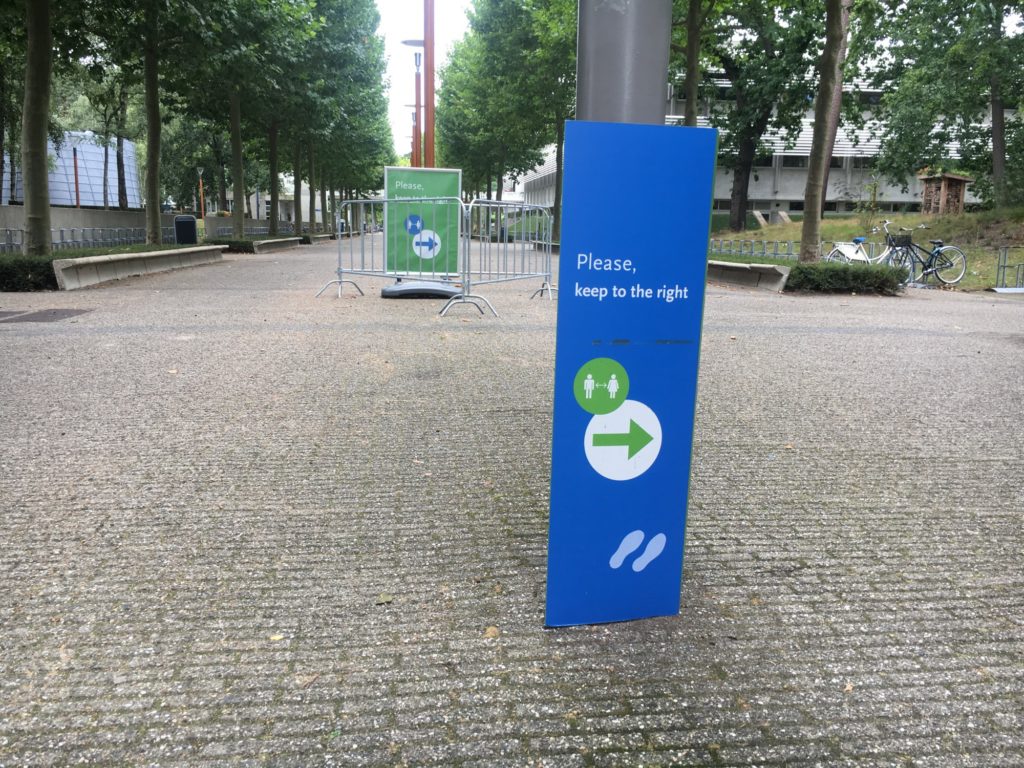 Education is excluded from the maximum group size of 30 persons, the university reports. That is why education and exams in large groups can go ahead. The required distance of one and a half meters has already been taken into account in all lecture halls. Study places will continue to be available upon reservation and graduation ceremonies and PhD defenses with up to 30 people will also remain possible.
However, it is mandatory to wear a face mask when moving through indoor spaces. Once on the spot, you are allowed to take it off.
The biggest other change in policy is that Grand Café Esplanade will close again. Take away possibilities are still being looked into. It is also being examined whether it is possible to keep the Mensa partially open.
Sports center
The face mask requirement also applies to the Sports Center, only not during sports. Sports are only allowed on registration. With a maximum of four people, but it must not be a competition. Also keep in mind that the showers, changing rooms, and canteens are all closed.
More information about the corona measures can be found on the overview page of the university.
Translated by Language Center, Riet Bettonviel