Virtual working visit of Minister Van Engelshoven to the campus
This week Minister Ingrid van Engelshoven (Education, Culture and Science) paid a virtual visit to the Tilburg University campus. Rector Magnificus Wim van de Donk calls it a successful visit.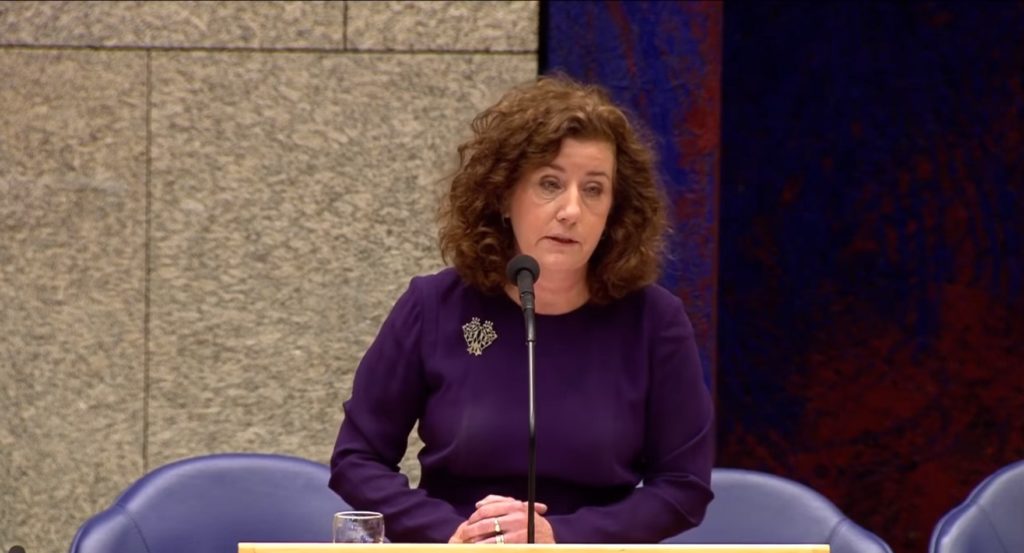 Actually, a working visit of the Minister together with some top officials had been planned for last March as part of a tour of all Dutch universities and universities of applied sciences. Rector Wim van de Donk: "When she took office, the Minister indicated that she wanted to maintain contact with higher education institutions. That is commendable. It's good for The Hague to know what's going on." The appointment was cancelled due to the outbreak of the coronavirus epidemic in the spring.
The visit took place monday afternoon. During a private video meeting, three themes were central: dealing with the coronavirus crisis, entrepreneurship, and innovations. For the last two topics, university students and staff spoke with the Minister.
Employees and students in the picture
The latter was an important part for Van de Donk, he says: "Tilburg University students and employees had to be visible during this meeting, as a token of appreciation for their hard work over the past months."
For example, assistant professor Elisabeth Huis in 't Veld (TSHD) talked about the exchange between the university and students with a company of their own. Full professor Max Louwerse (TSHD) talked about the steps that are being taken at TiU in the field of digitalization of education.

At the end, a copy of The New Common was presented to the Minister, a compilation of fifty publications by Tilburg scientists on the coronavirus crisis. Van de Donk: "Tilburg University is also seizing the coronavirus crisis as an opportunity to analyze what can be improved. Minister Van Engelshoven was impressed by how much has been done and learned in that area."
Is she coming back, for real? Van de Donk: "The CUBE building came up quite a bit during the afternoon. The Minister would like to come back to see it with her own eyes".
Translated by Language Center, Riet Bettonviel