The decorated campus
After the joys of summer, but before the winter fun – we try to remain positive – the campus is bombarded with the beauty of the fall. Yellow, green, brown, red. Above your head, under your feet and everywhere in between, nature adorns itself. Photographer Jack Tummers visited the campus for an impression of that colorful leafy party.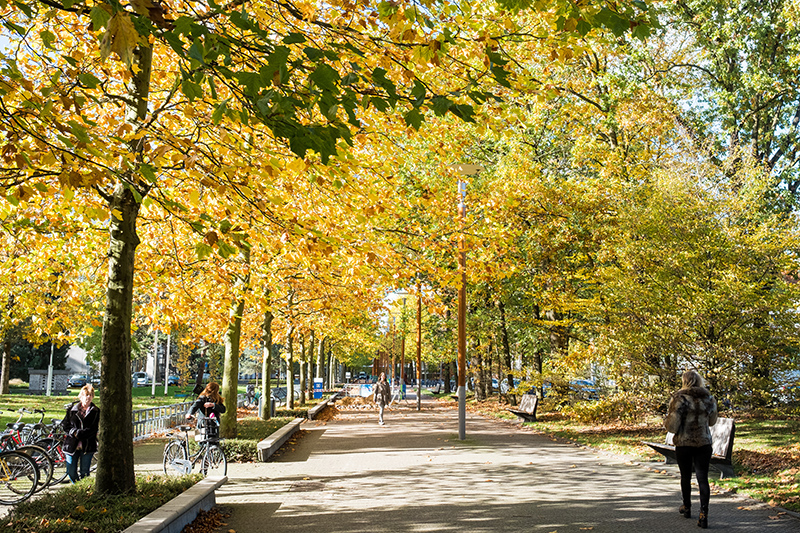 How fall do you want it
The greenest campus in the Netherlands can change color. This time of the year the campus boulevard is full of it. A nice surprise if you have be there to study, for a lecture or a test, even if it is in one of the exam tents.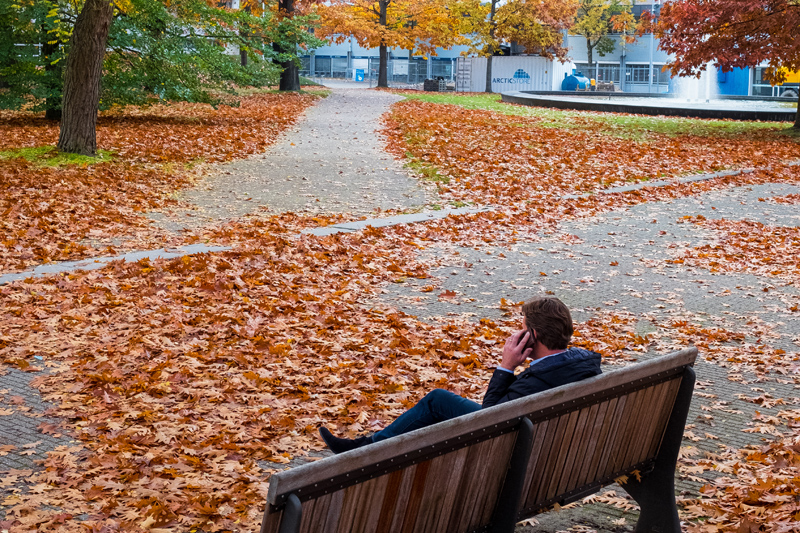 Leafed
Leafs on the ground and the fountain splashes around. Just sit back and take it all in. You may want to call the home front: I could be a little later, I am completely leafed in.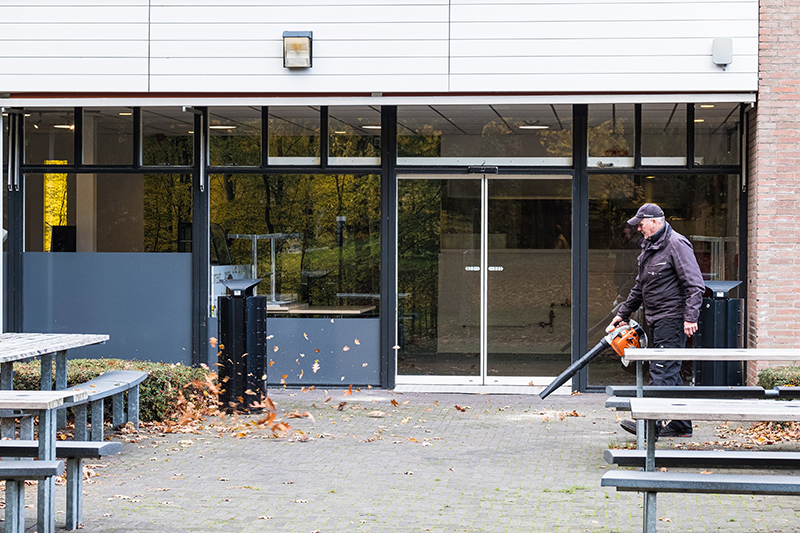 Master of leafs
No matter how relatively quiet it is on campus, the paths should still remain somewhat leaf-free. A single shower of rain might turn the autumnal carpet into a soggy slippery mess. That's why over and over again, the master of leafs uses his blower to defoliate the back entrance to the restaurant.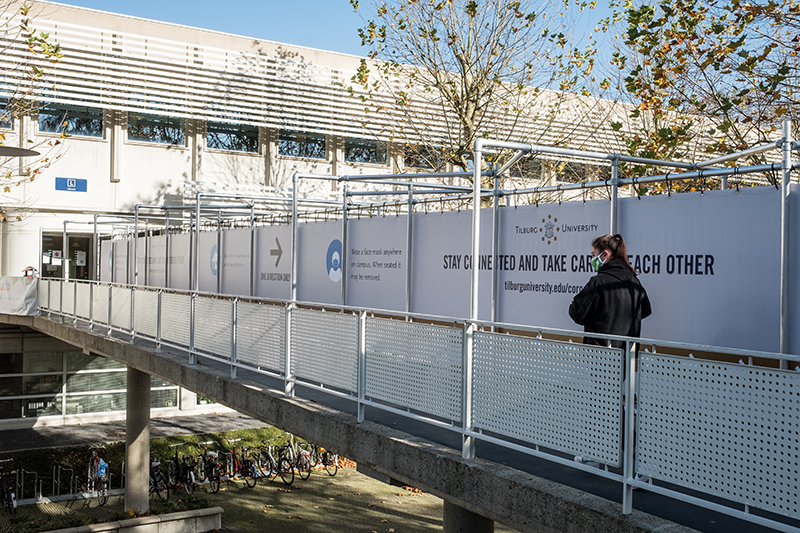 Visual spectacle
Besides the leafy visual color spectacle, the campus also has a forest of corona instructions. Walk to the right, keep your distance, stay connected! Face mask? Check. Walking direction on the shared library bridge path? Not so much. Possibly a case of not being able to see the forest for the trees.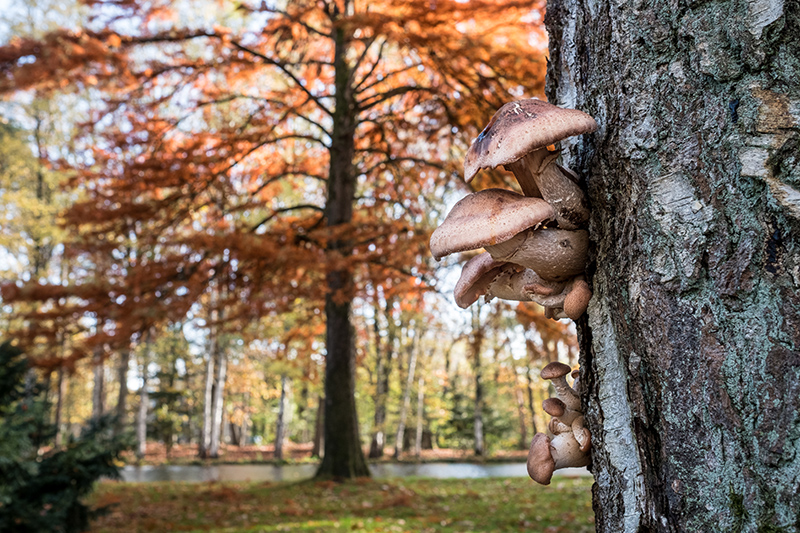 In bunches
No fall series is complete without a mushroom photo. True enough, they emerge everywhere on campus, in all colors, sizes and shapes. Even in bunches, on trees. Like here between the pond and the Cobbenhagen Building.