TiU-alumna Carmen Groenefelt features in reality series. 'I was afraid of being portrayed as an aggressive vegan'
Living in a house for a hundred days with seven people you don't know, while being filmed constantly. And then sharing the bedroom with three other girls. The Tilburg Carmen Groenefelt, illustrator and Tilburg University alumna, dared to do it. Her experiences can be seen in KRO-NCRV's daily NPO3 program In Real Life.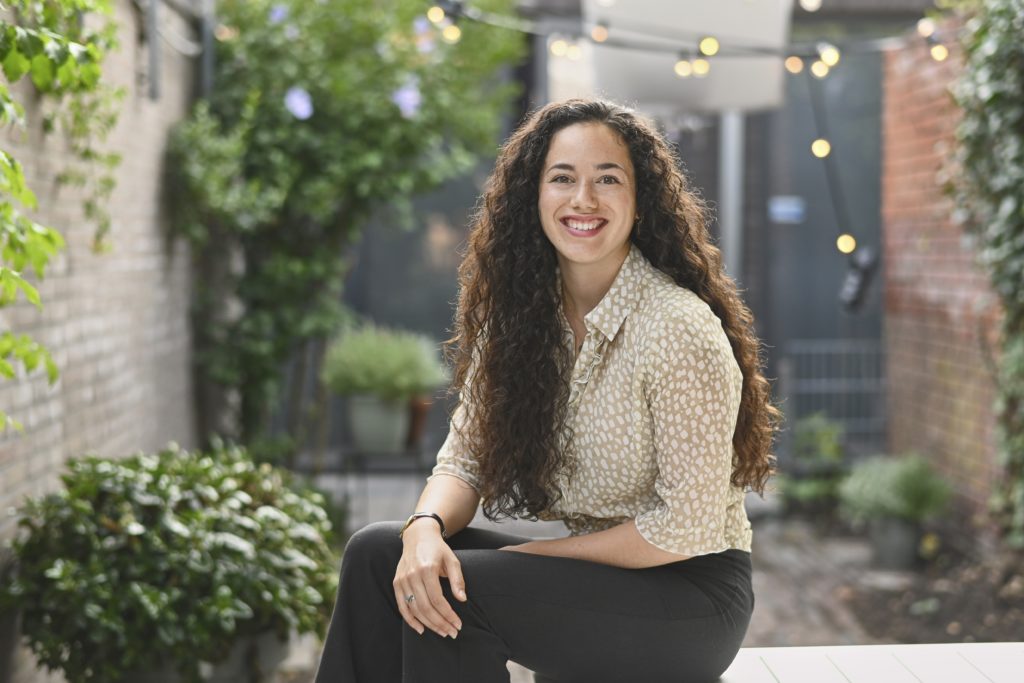 From programs like Big Brother and Temptation Island, we know what can happen when strangers are put together. Why did you think: I want to participate in this program?
"I would never participate in a Temptation Island-like program. From the beginning, when the scouting of potential participants was still in progress, it was already clear that In Real Life would not become a program with dramatic conclusions and people throwing eggs. We, the participants, and our beliefs and dreams of life are at the heart of the broadcasts.
"The idea of In Real Life (Dutch only), to put eight ambitious young people together in a house in the center of Eindhoven and follow them for a while, I thought it was cool. I get inspiration from unexpected things, and I thought it would be fantastic to make a program with my peers and learn from them.
"My first lesson? That my understanding of the word 'ambitious' was limited. I understood it as 'hard work as a self-employed person,' but preparing yourself for the police academy [another participant in the program is waiting for a message about his admission, ed.] is just as ambitious.
"I used to live in student dormitories, so I didn't have to get used to living together. Eating together and asking each other what the day was like, it was like living in a student dorm. But I did have to get used to sharing the bedroom. The four of us slept in the same room, which gave you a lot less privacy."
In Real Life is broadcast on a daily basis. What is it like to see yourself on TV every day for weeks?
"In the announcement of the program, I was called 'illustrator and part-time vegan'. That's quite a label. I understand that this is how it works in the media, but I was afraid that I would be portrayed in the program as an aggressive vegan forcing others not to wear leather shoes.
"What was the case? You can only be portrayed like this if you behave like it, and fortunately, I didn't do that. One episode I found difficult to see again. For a while, I couldn't concentrate in our house, where I was doing my job. There was no room for me to work quietly for long periods of time, especially when there were recordings going on at the same time. I saw myself in that episode in the role of a victim, that was not nice to watch again."
Text continues below the image.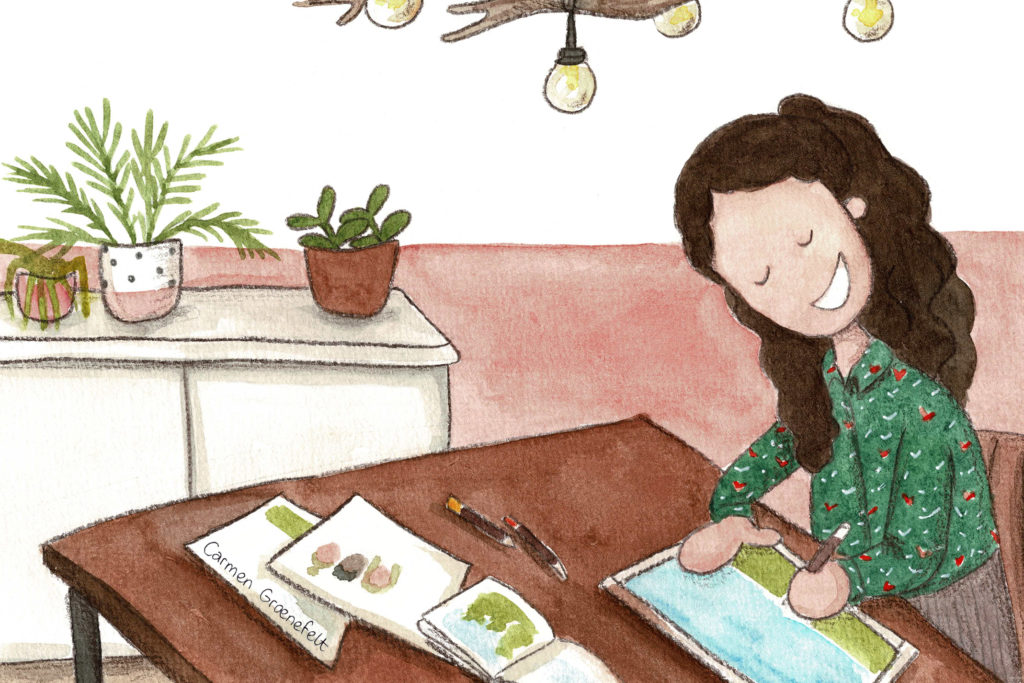 You studied sociology in Tilburg. After your Bachelor's, you decided not to continue with a Master's, but to fully focus on your freelance work as an illustrator. That's not a common choice, how did your environment react to that?
"I remember a couple of lecturers at the graduation ceremony asking, 'So, which Master's are you going to do?', and I answered with 'None at all'. That was a surprise for them. The people around me were surprised as well, and in the beginning I got questions like 'Do you actually have any assignments yet?', or 'How are you going to live on that?

"I had been illustrating for a long time, ever since the beginning of my studies. In the beginning, of course, I was afraid that I would fail as a professional illustrator. That was because of my expectations. When I started, I imagined that I would become a bestselling author of books I illustrated myself.
"That was not a good approach; then you put your own dream in the hands of others. Now I measure my success by whether I have pleasant working days. The finances remain a challenge, especially now that my assignments as a live illustrator at events have disappeared due to the coronavirus situation".
Was it to your disadvantage that you didn't study for the work as an illustrator?
"I don't think so. My background in social sciences has made me analytical. Sociology is about society; because of what I learned, it is easier for me to understand the things around me. That, in turn, helps me to fathom the themes I illustrate more easily and therefore I can depict them better.

"When I had just left high school I considered, besides sociology, the art academy. In hindsight, I'm glad I didn't because that study program could have limited me. Although I didn't have them in the beginning, I quickly gathered other artists and independent entrepreneurs around me. From them, I could, and still can, learn how to do things, and exchange ideas for a different view of my business.
What tips do you have for Tilburg University students who also have their own businesses or want to start one?
"To the students who are still considering it: do it! Know that it won't happen without effort and that you have to keep developing yourself. It helps to gather people around you who believe in you and your message. There is no recipe for a successful entrepreneur, and everyone defines 'success' differently. For some people money is important, for me, it's important to be happy in the work I do.

"In addition, and this is something I have really had to learn myself, there is a lot of you as a private person in your own company. When personal circumstances make me feel a little less comfortable, my company is not doing well either. And vice versa: when I am doing well, I get one assignment after another. Be aware that this is how it works, and that you really have to get to know yourself."