Will you be the new campus poet?
Do you have piles of poems that you haven't been able or dared to share yet? Has the coronavirus crisis boosted your talent for poetry? This is your chance to provide the campus with poetic commentary for a year. Sign up for the Campus Poet Election 2021!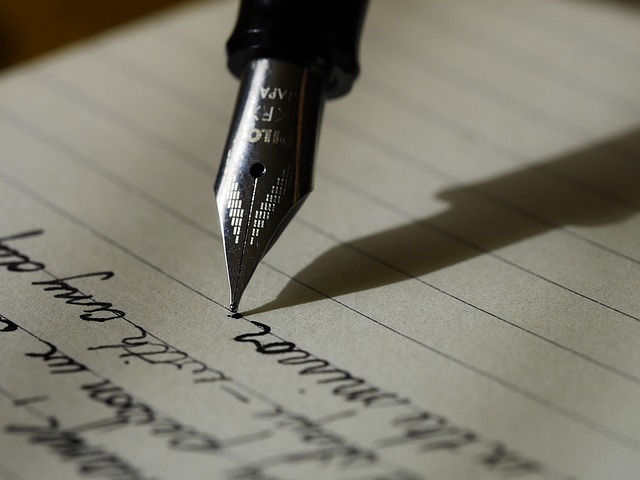 On January 28, it is National Poetry Day. On that day, Studium Generale organizes an online Open Stage Night where the new campus poet is elected as well. During this night, the nominees will recite one or more of their submitted poems. After this, a professional jury will decide who will be the campus poet 2021. The enthusiasm of the audience for the candidates weighs heavily.
Are you the new campus poet?
Are you a student or staff member of the university (also for the entire year 2021) and are your fingers itching to provide poetic commentary on campus life for a year? Then we are looking for you! This is what you need to do:
Send three poems, one with the theme "campus life," to studiumgenerale@tilburguniversity.edu before January 12, 2021;
Your poems may be in Dutch or English;
Mention your name, age, study program or position, ANR, and contact information.
If you win the election, you can start that same evening as campus poet Tilburg University 2021 in the city. For your poetic efforts throughout the year, you will receive a scholarship of 500 euros.
Text continues after the frame
Campus Poet 2020: Bart van Popering
Bart van Popering was elected campus poet 2020 of Tilburg University on Thursday, January 30. With his ode to the lonely "Campus Fish," he impressed both the audience and the jury. The evening was accompanied musically by singer-songwriter Flemming Viguurs.
What does the campus poet do?
By means of poems, the campus poet expresses him/herself, solicited and unsolicited, about campus life, studying and science, and about current themes from society, emotions and life in general. The poems are published several times a year in Univers and performed live during various events of Studium Generale and major events such as Night University.
The campus poet also initiates and organizes activities in the field of poetry and the spoken word, in collaboration with Studium Generale and study association Extra Muros. In this way, the campus poet is committed to creating a lively poetic climate on campus.
Do you have any questions or remarks? E-mail to studiumgenerale@tilburguniversity.edu