Joost Verreck does not drink alcohol for months: 'Dry January is normal for me'
Start the year 2021 well and drink no alcohol for a month. Dry January should give you your energy back. But how do you keep it up for thirty-one days? Univers talked to Joost Verreck, fourth-year econometrics student at Tilburg University and competitive rower with T.S.R. Vidar. For him, even six months without alcohol is nothing special.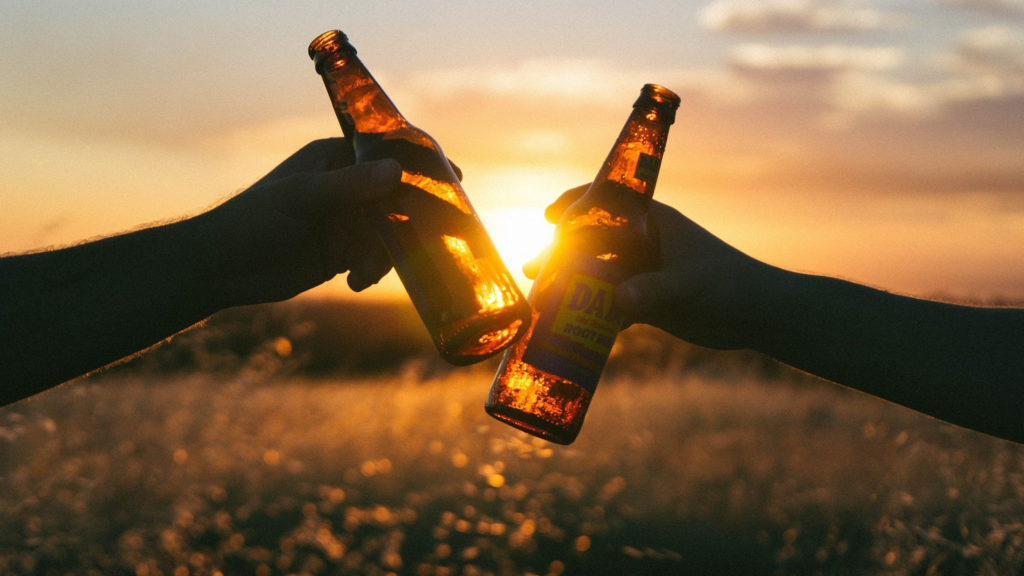 Six months without alcohol? Please explain.
"It is actually not done for me to take any alcohol as of October. I train every day, at the gym and in the boat on the water. That demands a lot from your body. If you drink regularly, you can't cope.
"Alcohol is pretty bad for your body. It breaks down your muscles and affects your sense of balance. If you train the day after going out, it has no effect at all.
"But, I say right away, there are exceptions. In December, it is announced which eight boys in the first year will be rowing competitions, the initial training party. Then you go out and drink for the last time. After that, you don't drink a drop of alcohol until June. Nothing at all."
That's nine months without alcohol. How do you keep that up?
"I know exactly why I do it. I have experienced what it is like to be hungover in a rowing boat and on a rowing machine. I can tell you, that's no fun. Besides, it doesn't do you any good.
"If you go to the pub every week, you end up in a rut at some point. Of all those times, there are only a few legendary evenings. When you're rowing, every night you "go out for a beer" is legendary. The initial training party is such an evening. Then you just know, tonight everyone is going to go all the way.
"I perfectly enjoy myself on a glass of water"
"My tip for Dry January: above all, ask yourself why you don't want to drink for a month. And reward yourself if you succeed. Go wild in February. At least you will have something enjoyable to look forward to in January.
"Another tip: make sure there's no alcohol in the house. Because of the lockdown, you should be able to last at least two-thirds of January. After that, it's a countdown to the days when you can go wild again on February 1."
Physical encounters are often the culprit. Have you ever been tempted to have a beer?
"I am a member of a debating society. Once every fortnight, we have a drink. Everyone drinks heavily then, but I am drinking water. Of course, I have been tempted on occasion.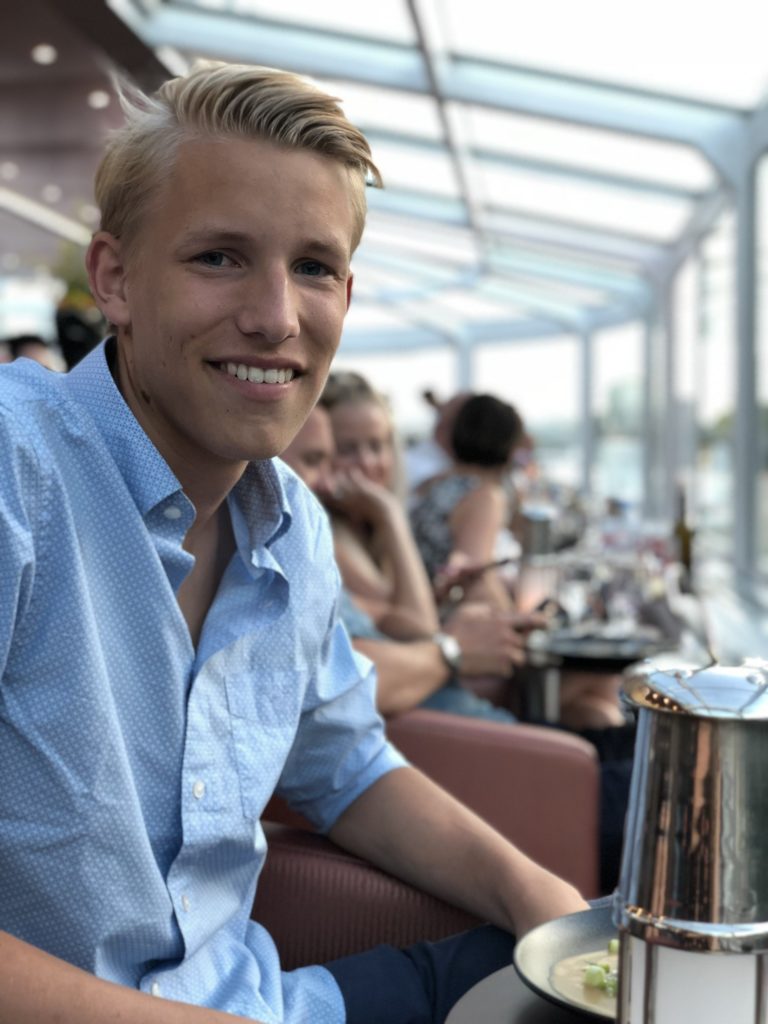 "When I see that it could be a great evening, I think: what a shame I can't have any. But then I quickly come to terms with that. At that moment, I often encourage other people to drink more. I enjoy that.
"I enjoy myself with a glass of water or a 0.0 beer. At half past eleven, I am in bed and then I had a laugh. Of course, I think it is a pity if my fellow students come up with great stories the next day and I wasn't there.
"But then I think about the way they appear the next morning. I will probably have trained by then. They will still be lying in bed hungover. It takes discipline, but I know what I am doing it for."
What is it like to drink again after all those months without alcohol?
"Your first beer is at final training party. That is about the same as the initial training party, but much more fun because no one has had a drop of alcohol for six months.
"Then comes the final week, when there is a party at Vidar every evening to celebrate that the exams are over and to celebrate that the rowers have worked hard for the club for a year.
"I'm all about rowing, but that doesn't mean I don't like to party. So if there is drinking involved, I go for it. Moments like that count."
Video: A look at T.S.R. VIDAR