Thyroid, stress, and social media: large-scale TiU study of pregnant women's well-being
Tilburg researchers Myrthe Boekhorst and Victor Pop have been following a group of over four thousand pregnant women for three years, and they are not stopping there for the time being. With this Brabant Study, they hope to gain far-reaching insight into what it means to be pregnant and to become a mother. "It will be my legacy."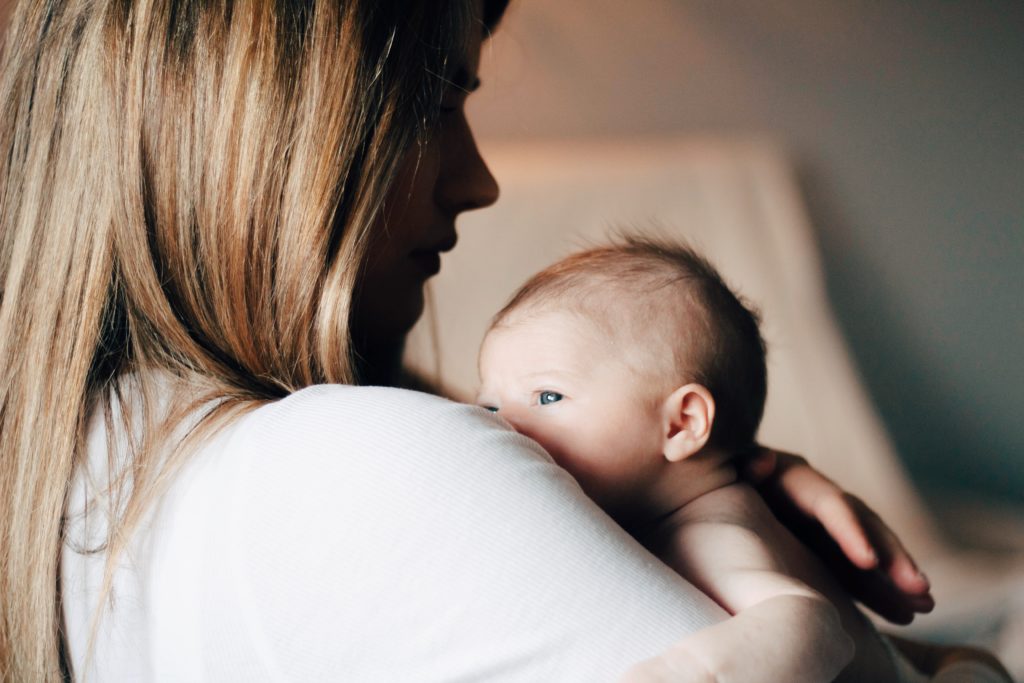 From six months before giving birth until decades afterwards, the researchers will be keeping a finger on the pulse of mothers in Brabant. With surveys and blood tests, they want to gain insight into the physical and mental aspects of pregnancy and motherhood. For Victor Pop, former general practitioner and professor of primary care, the Brabant study is the sixth and last cohort he is monitoring.
Earlier cohorts, for example, were followed during the HAPPY study. Orthopedist and postdoctoral researcher Myrthe Boekhorst obtained her PhD in 2020 on results from that study. She now coordinates the large-scale Brabant Study, where the number of measurement moments at which blood is drawn has been increased. This is done at 12, 20, and 28 weeks of pregnancy.
Around the same time, participants complete an extensive survey about their mental and physical fitness. Because the researchers collect data at three different points in time, they can chart the course of complaints: these diminish, worsen, or remain the same.
From neuropsychology to human resources
By combining symptoms with other variables, ranging from blood scores to whether a pregnancy is desired, patterns in pregnancy problems emerge. This vast amount of information is a gold mine for both social and medical disciplines.
Boekhorst: "Our Department, Medical and Clinical Psychology, is the initiator of the Brabant Study, but the project is a collaboration among several Departments. Cognitive Neuropsychology, Social Psychology, and Developmental Psychology are also participating, as are Human Resource Studies and the Department of Methodology and Statistics."

"Collectively, we have a lot of questions," Boekhorst continues. "With the blood that has been collected, we are investigating how the thyroid gland behaves biologically during pregnancy. We also want to know if that organ is related to psychological problems like anxiety or depression."
"With the survey," she says, "to which all Departments contribute, we're looking at how women's mental health is faring during pregnancy and beyond. To do this, we are looking at various factors that may be related to depressive symptoms, among other things. For example, the use of social media during pregnancy."
(Read more after the box)
The myth of being on cloud nine
Victor Pop received his PhD in 1991 for the first Dutch study of postnatal depression. The relationship between mental symptoms and the functioning of the thyroid gland has fascinated him ever since. As a result of the HAPPY study, he published the book De mythe van de roze wolk (The myth of being on cloud nine), about the period after childbirth. Because little attention is paid to this subject, Pop (together with psychologist Aja Leemans) listed the experiences of "his" participants.
For example, the book includes a list of most common postpartum symptoms, such as hair loss and concentration problems. He also mapped out what information young mothers missed in preparing for parenthood, for example, from the grind of being at home with a baby to going back to work.
"Human Resource Studies has a very different perspective again. They look at returning to work after pregnancy," adds Pop. "That's also incredibly relevant. Just recently, it was in the news how pregnant women are disadvantaged when applying for jobs, and how difficult it is for them to return to work after giving birth."
Whereas interdisciplinary research in the social sciences and humanities often remains a dream due to practical objections and divergent interests, Pop says it is a given in pregnancy cohorts, the term for a large group of pregnant women. Pop: "This kind of research is a fascinating intersection of all kinds of scientific avenues. All over the world, obstetricians, endocrinologists, psychologists, and neuropsychologists are jointly tracking children through time."
Strong foundation in Brabant
The study has room to follow 4,000 women, and the researchers have no shortage of potential participants. Pop: "Pregnant women are a great group to do research with. No other population group is so willing to participate in scientific research."
That is partly because the thyroid is not monitored in standard pregnancy care whilst it is in the Brabant Study, Boekhorst thinks. "In addition, women really enjoy sharing their experience of pregnancy and childbirth."
The intake of participants is done through local obstetrical practices, with which Pop maintains good contacts. "When they first report to a midwife they are immediately made aware of the study. In this we are quite unique; in other countries this happens in the hospital."
During the outbreak of the coronavirus pandemic, this proved to be a major advantage. "In other countries, intake to pregancy cohorts came to a halt because hospitals were overwhelmed. We were able to continue as normal."
(Read more after the box)
Engaged partner during pregnancy
For her dissertation Maternal Mental Health in the Transition to Parenthood, for which she received her PhD last year, Myrthe Boekhorst focused, among other things, on the development of depression in pregnant women.
To her surprise, partner involvement in pregnancy proved decisive for that development. "Women with increasing depressive symptoms experienced less and less partner support as the pregnancy progressed. Among women with decreasing symptoms, the degree of partner support increased."
But something else played a role in the choice for Brabant as a research area. Pop: "Rotterdam, Groningen, and Maastricht all have a study named after the city. Groningen follows 65,000 inhabitants! I thought it was about damn time the forces were joined and North Brabant got a cohort too."
That the university agreed with this is evidenced by a substantial financial injection from the School of Social and Behavioral Sciences. This supplemented available research funds from the Departments to half a million euros for a period of five years.
Giving birth during lockdown
Although the Brabant Study is a long-term project, the first research results are already starting to come in. Pop: "During the first lockdown, we conducted interviews with a number of participants about their experience of the pregnancy and afterwards. Subsequently, a questionnaire was developed for the remaining participants that dealt specifically with corona."
It showed that, during the pandemic, women were more worried about their pregnancies and the child's health and were also more anxious about giving birth. Boekhorst: "At the time, women were particularly afraid of infection. They also found the reduced medical contact annoying. Appointments were canceled, or partners were not allowed to come along."
Still, there were positives to it as well. "Some women who had just given birth did not always experience the lockdown as very negative. For example, they actually liked the fact that their partners worked from home and could therefore support them during parenting." Pop adds: "We also found out that many young couples liked the fact that someone wasn't always knocking on their doors."
"We extracted positive elements from extensive surveys and interviews with midwives and with the mothers themselves. That's the added value of our research," Pop says. "The classic mistake of scientists is that, based on their clinical experience, they think: this will concern my target audience. They forget that as physicians, they only see the negative elements of the spectrum, and not the positive ones."