Winter fun on a snowy campus
A thick layer of snow is a welcome change for all of us. A fresh new outlook from our lockdown houses. The campus of Tilburg University is also covered in winter splendor and fun. Univers photographer Jack Tummers braved the cold and snow for this scenic impression of the winter campus.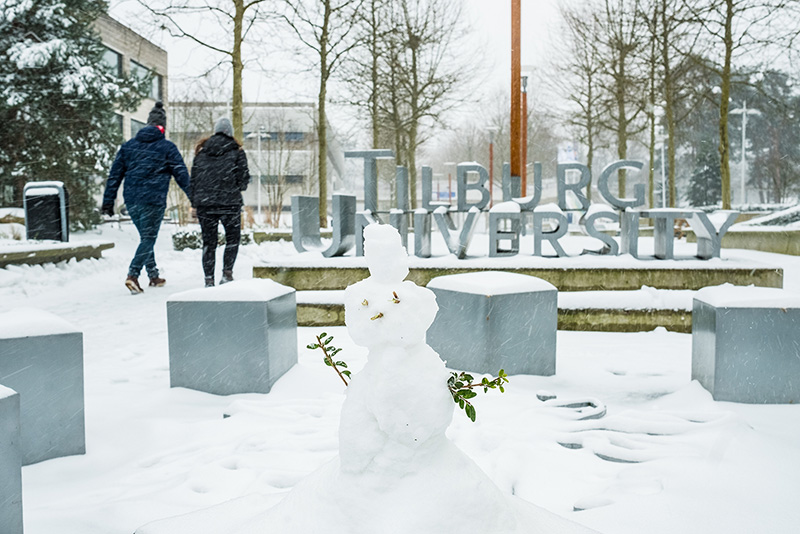 Snowfie spot
Snow covers Tilburg University, exactly where students used to pose with their freshly received diplomas. The university selfie spot is now a snowfie spot. Where visitors are welcomed by a friendly snow bunny.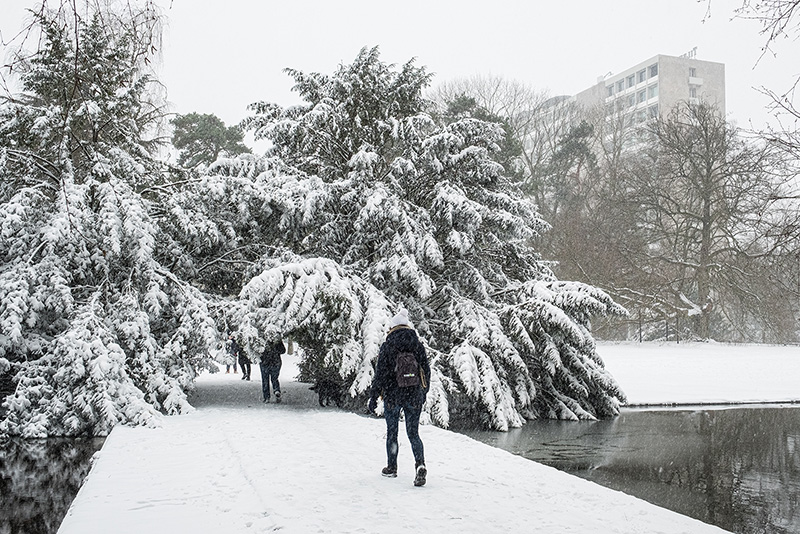 Off the beaten track
There are no beaten paths under the winter cover; hikers will have to find their own way. When you walk along the pond, you will find – after a little crawl – the Cobbenhagen building behind the trees. And these walkers realize: in times of Covid, keep your distance.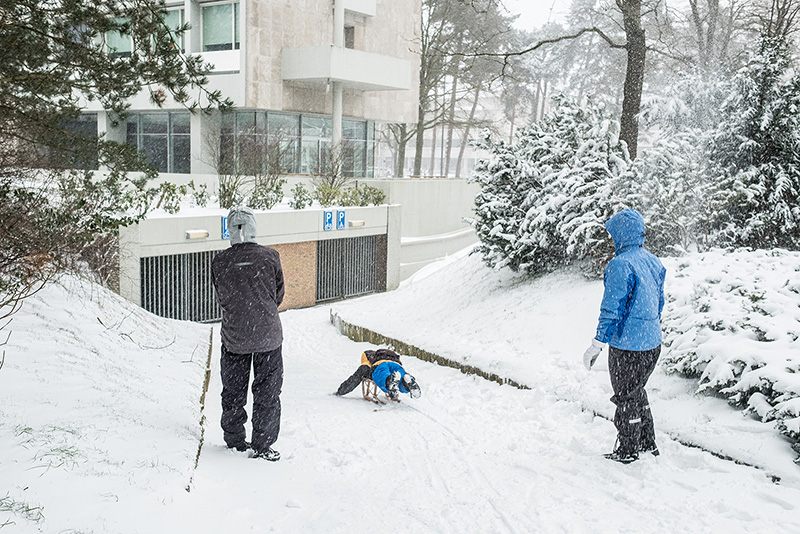 Belly slider
Skeleton is sledding on your stomach and the entrance to the bicycle cellar under the Koopmans building appears to be an ideal place for it. Beware though, the gates are closed and boom means stop. However, with a skillful turn you can possibly go up again on the other side.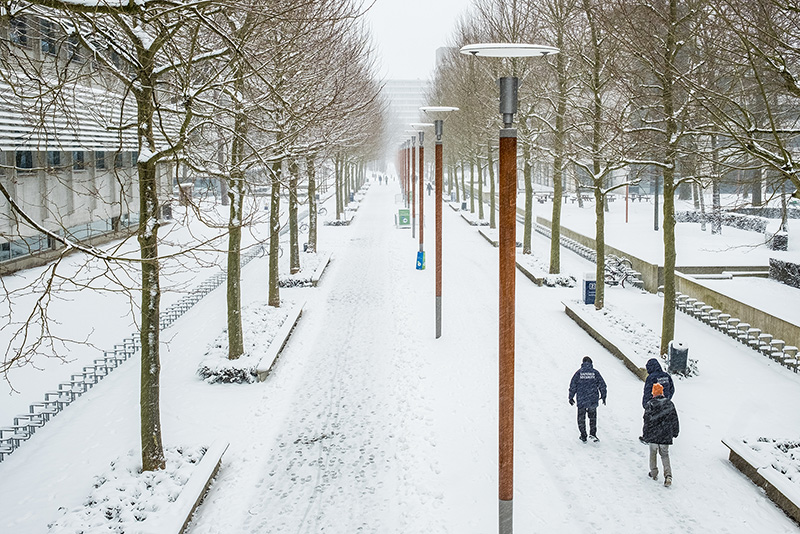 Footprints in the snow
Many feet have found their way along the campus avenue in the snow. It is freezing, it is snowing, the wind is blowing, but work never stops for the campus guards in their blue coats.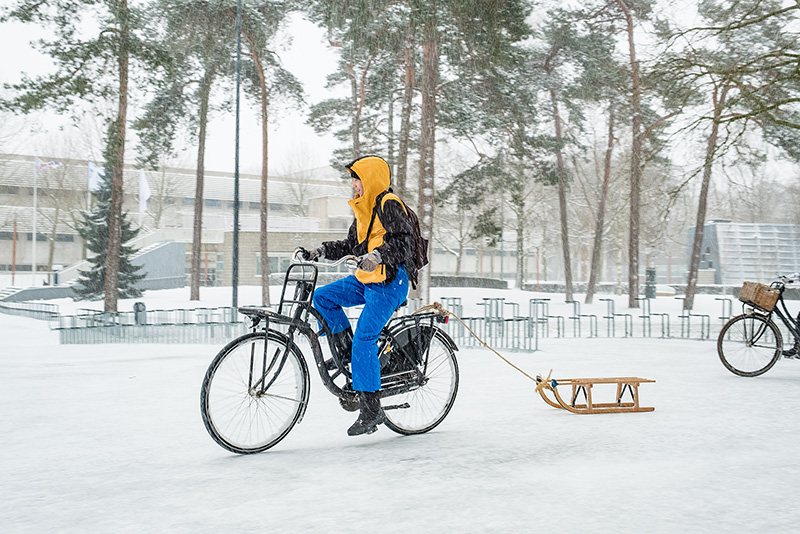 Empty sled
Enjoying the campus, going out with the sled. Being Dutch, we do this by bicycle. However, this picture raises questions. Are we not missing anything? Has someone lost a child?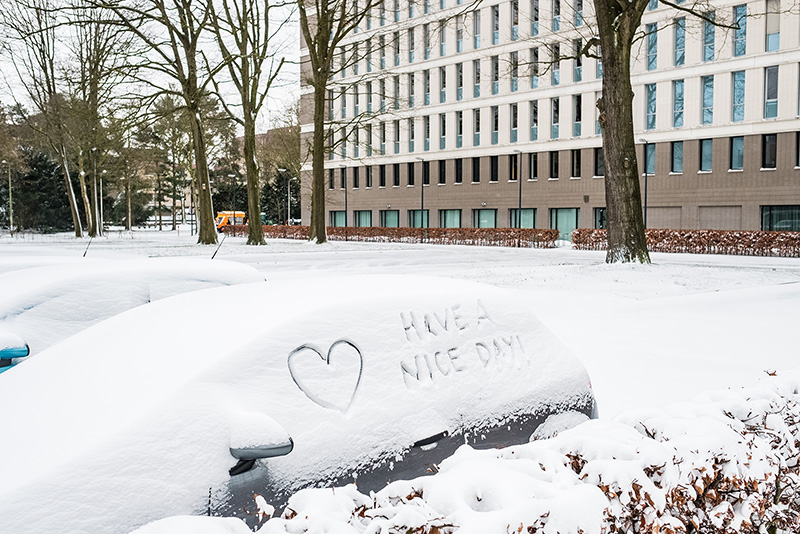 A nice day
These days we can all use a little love in our life or a friendly heart on a car window. May we all have a nice day, a friendly soul wishes us from the snow on the parking lot of Academia.