TiU lecturer declares meeting-free week
Teaming, Zooming, Meeting… associate professor Kenny Meesters (TiSEM) could use a break. During the lecture-free week, which began Saturday, February 13, he is #ZoomFree. "As a 16-year-old nerd, I wouldn't have believed I would ever get tired of computing." Dean Geert Duysters supports the initiative.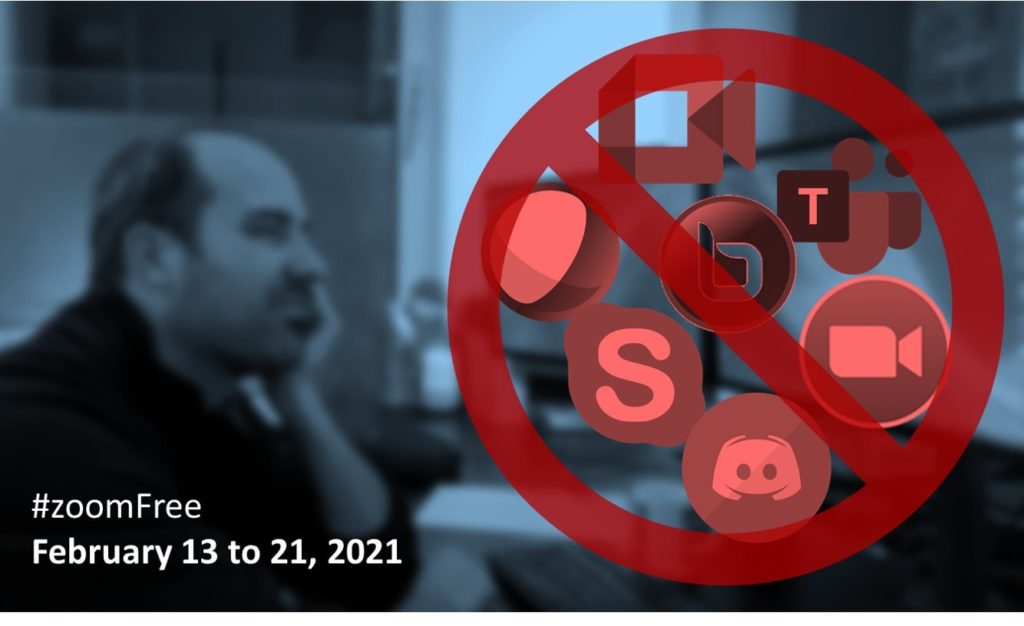 "Occasional Zooming is quite doable," Meesters explains the call, which he posted on Twitter. "And of course I remain available to colleagues and students. But the past few months, online meetings have only increased, the threshold to make a Zoom call is becoming lower. I also hear it from colleagues and students. Everyone just sits in front of their laptops staring at small screens all day. We are running out of energy."
The Zoom-free week is a respite for the lecturer. "Agendas are full of digital appointments; I'm running from meeting to meeting. There is no room at all to think about whether we are doing the right thing by doing everything online now that we normally did live. Maybe we should temporarily accept that we can't do everything. Who knows, maybe there will be time to think about that, when we have less screen time. Although, of course, we won't be completely freed of the PC."
(Text continues below the image)
Colleagues are already enthusiastic, such as TiSEM Dean Geert Duysters who shared the call in his weekly newsletter. Meesters is curious to see whether students also want to participate. "I can imagine that they are in the same boat; that they also have one online meeting after the other for group work."
What will he be doing himself? 'Work enough, I may finally get time for that. Preparing new lectures, finishing up research. Some walking maybe. He laughs. "If you had told the sixteen-year-old nerd that I used to be that one day I would get tired of my computer screen… I would never have believed that."
The Executive Board announces in a newsletter that it supports meeting-free weeks. The message, which was also sent on behalf of the Deans and Division Directors, states that as few online meetings as possible will be scheduled during this spring break. In addition, another meeting-free week will take place during the May break.
The meeting-free week is a measure designed to relieve the high work pressure among employees. A frequently heard complaint is that, because of the compulsory working from home, they feel as if they have become entangled with their PCs. With some thirty other "rules of the game," the Executive Board gives instructions to restore the work-life balance. Employees are urged, for example, not to meet for more than six hours a day, to schedule time to "think and reflect" and not to send e-mails after eight o'clock in the evening.