Why Chinese students find it difficult to make friends with Dutch people
Chinese students in the Netherlands are dissatisfied with their social integration, new research shows. Making friends with Dutch students is, often to their disappointment, difficult for several reasons. Intercultural training can be a solution, TiU's International Office thinks.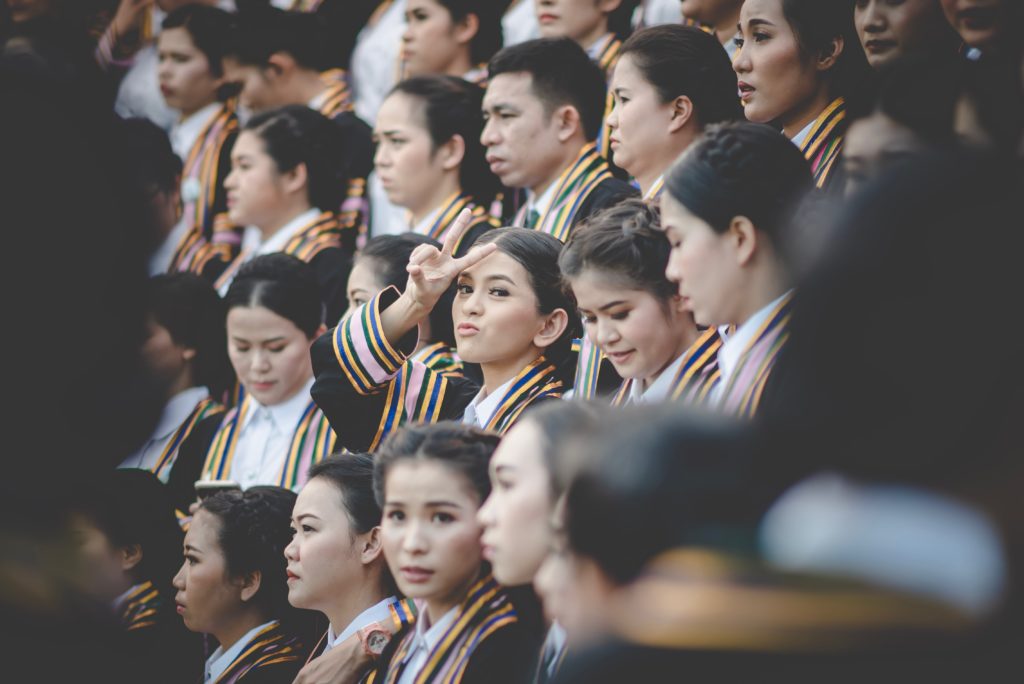 Students of Chinese origin mainly make friends with other Chinese people during their studies at a Dutch university. In-depth contact with Dutch students is usually not possible. This is the conclusion drawn by Lina Jiang and Hülya Kosar Altinyelken (University of Amsterdam) in recent research into the social interaction of this group of internationals with Dutch people.
The researchers interviewed 28 Chinese students from different higher education institutions; the experiences of Dutch students were not included in this study. One of the reasons for the lack of international friendships appears to be the language barrier. According to the interviewees, their English was not good enough to socialize with Dutch students. The fact that they usually do not speak Dutch does not help.
Cultural differences and discrimination
Cultural differences and mutual misunderstanding also play a role. The researchers mention the difference between non-Asian and Chinese classroom cultures. Whereas Chinese students avoid confrontation in lecture halls, Dutch students actively seek discussion—an attitude that Chinese people find uncomfortable to adopt. Some interviewees experienced the "Dutch directness" as a major cultural difference, which made it difficult for them to approach people.
Rachel Lindsay, coordinator of the Erasmus+ program in Tilburg University's International Office, recognizes this. "Culture has an influence on everything we do. This influence is also present in higher education, for example, in the way lessons are taught, who gets a turn and when in a conversation or discussion, what one does or does not express."
"When students don't feel accepted and respected, it can lead to stress and even depression"
In addition to directness, interviewees mention the awkward, sometimes perceived as discriminatory questions they receive from Dutch students. "Do you really eat dogs?" several interviewees were asked. On the other hand, the majority of the test group participating in the study indicated that they had never been approached in an unfriendly manner.
A final cause the authors mention is the close-knit Chinese community in the Netherlands, which the students lean on heavily. WeChat, a Chinese social network, can meet all their needs: from information on registering for exams to finding a buddy to take a city trip with.
Recommendations
The number of international students at Tilburg University has been growing steadily for years. In the academic year 2021/22, 157 Chinese students are enrolled, for the most part Master's students. There are also 33 PhD candidates with a Chinese nationality. Despite the COVID-19 pandemic, those numbers do not differ much from last year.
Since a decrease in the number of international students is not expected, the researchers advise Dutch higher education institutions to support students coming to the Netherlands from China, among other things, with their language skills, but also in the area of dealing with culture-related misunderstandings.
Cultural Skills
The basis for cross-cultural understanding is awareness of your own culture and how it affects your beliefs and behavior. That is also very important according to Rachel Lindsay. "If students do not feel accepted and respected within our university community, it can lead to stress and even depression. A lack of understanding can have a damaging effect that benefits no one."
"Paying attention to these cultural differences can help prevent false assumptions and can help reduce cultural misunderstandings among different groups of students." According to Lindsay, the Executive Board has invested heavily in training staff and lecturers on cross-cultural skills in recent years.
For the cultural understanding of students, things are also happening in Tilburg. Incoming exchange students participate in an intercultural workshop during their introduction week. For all students, the development of intercultural competencies is integrated into their regular curriculum. What that looks like varies per School. Some study programs provide specific training, while others involve the choice for particular course materials or assignments.
Contribute to an international campus
Even without training, students and staff can take an active role in creating an international campus with mutual understanding. Rachel Lindsay of the International Office has some tips:
"Open yourself up to other points of view. Take time to get to know each other and don't judge too quickly. Be flexible and allow for differences in approach and perspective. Inform yourself about your own culture and explore how it influences your own values and behavior."
Translated by Language Center, Riet Bettonviel