Once a week physical education: 'Tilburg University is ready'
First-year Bachelor's and Master's students at Tilburg University are expected to receive physical education once a week again starting April 26, director of Marketing & Communication Piet van Ierland told Univers. However, students must have tested themselves before coming to campus.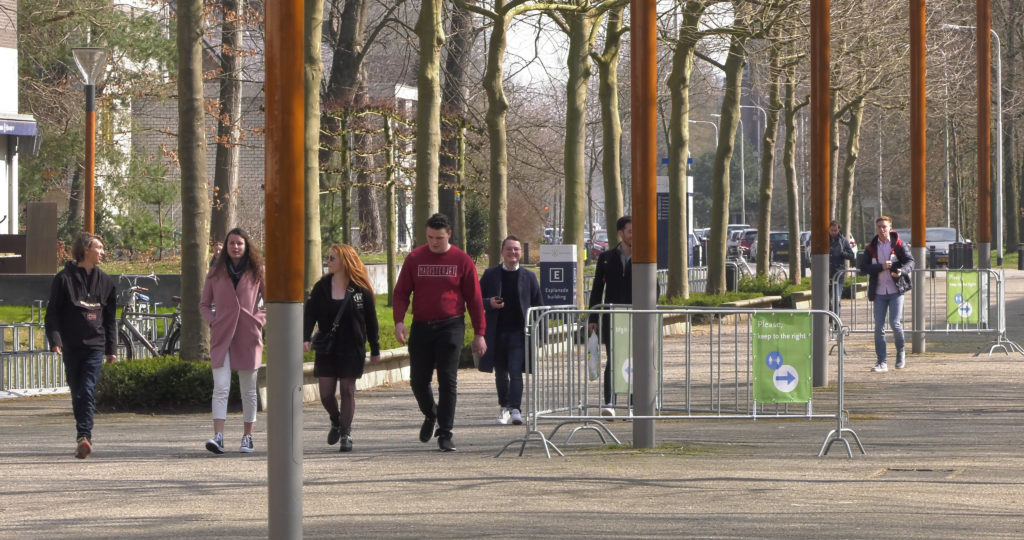 Tilburg University has been eager to reopen its doors to students for some time. "We have been waiting for months for the green light from The Hague. That's why we were actually prepared for a reopening all along," says Van Ierland. He emphasizes that physical education and presence on campus is incredibly important to students.
Regarding the timetable, the situation is going to be very similar to the fall of 2020. "We're picking up from the time we had to discontinue physical education in November. However, we are still looking at how we can stretch the group that comes to campus on a daily basis."
'Brushing your teeth, rapid tests, and off to your lecture'
Unlike last year, students will now have to test themselves before they can physically attend lectures. Health Minister Hugo de Jonge said at the press conference that the government will supply self-tests and rapid tests to universities.
Educational authorities should then hand out the tests to students. It's a matter of doing a rapid test in the morning after brushing your teeth and then going to your lectures, De Jonge said.
"With those words, we will have to make do at the moment," Van Ierland explains. "We still have a lot of questions, also about logistics and availability. We will soon be discussing this with all the universities and the ministry."