Student minister Nikki Snels wants to balance the labor market
The labor market has changed significantly in recent decades, but legislation and regulations are lagging behind. It is time to change that, says TiU student Nikki Snels. She started as student minister of Social Affairs and Employment in the unofficial Student Cabinet, and she has made a scientifically substantiated proposal to politicians in The Hague. "It should be easier to transfer to a new job."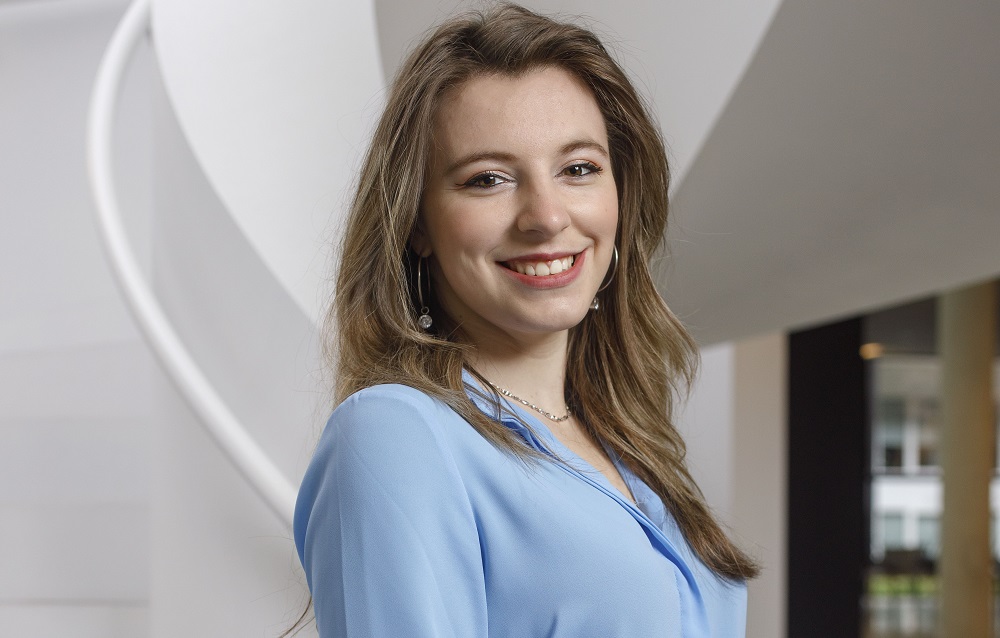 Suddenly it was there: a Student Cabinet (Dutch only). While there is barely a decent formation going on in The Hague, there are already fourteen student ministers at their posts. Not that they are there to do politics. And they are not ministers either. The situation is slightly different.
"It's a campaign stunt, with which we hope to start a discussion," says TiU student in Labour Law & Employment Relations Nikki Snels. She represents Tilburg University as Minister of Social Affairs and Employment.
The goal of the campaign? To bring scientific research and education to the attention of politicians in The Hague. Because that is where a new government must be formed in the coming period, which will determine new policy for the coming years.
And in doing so, it would be good to take a closer look at scientific insights. To give you a head start, every student minister has a (scientifically substantiated) plan for the future. These are compiled in a 'coalition agreement'.
You have grand plans. Zero greenhouse gas emissions, balancing the labor market, involving all citizens in democratic decision-making. How can this be achieved?
"The plans are big because they are long-term challenges. We're basing it on research and giving it a direction. It's a vision. We say: this is where a solution can be found. You can't copy this one to one. In the end, you still have to figure it all out and a lot of small changes precede it."
Your plan is to balance the Dutch labor market. What goes wrong now?
"The labor market has changed due to globalization and technological developments. For example, the Netherlands has a record number of flexible employment contracts. We need to start adjusting the system."
How do you envision that?
"A lot of research is being done on the job-to-job transition. How do you keep the period of unemployment as short as possible and ensure that people easily transfer to a new job? And shouldn't job security, for example, change to employment security?
"I look at transition payments and make the comparison with Sweden. There they have funds that guide employees from job to job. That starts when they are still working, but the dismissal is imminent.
"In Sweden, they are much more organized into unions. As a result, they can do this. I have researched whether we can also set up these funds in the Netherlands, where far fewer people are affiliated to trade unions. By not addressing it at the collective labor agreement level, but at the legal level. A premium for employers and workers could be an option for this."
Working people, not employees. So everyone should get help transitioning to new work, not just people in permanent employment?
"Yes, the guidance must be independent of the type of employment contract and must be available to everyone. Now you still see that someone has a certain contract, and therefore, is or is not eligible for something. We need to close that gap."
There is now a 'coalition agreement' regarding your plans. Are you going to take action, or are you going to buttonhole Mark Rutte?
"We still have to see what we will do next, in consultation with the VSNU. We do hope to reach The Hague. There are already many responses coming in. We have also handed over our coalition agreement to Minister Van Engelshoven of the Ministry of Education, Culture and Science. That is a very good step."
Translated by Language Center, Riet Bettonviel