A 'normal' rape? TiU research on responses to sexual violence
"That's what you can expect when you go home drunk with someone." Victims of sexual violence often face negative reactions from others. But why are people so quick to blame victims for something that happened to them? Social scientist Eva Mulder had respondents react to stories of sexual violence.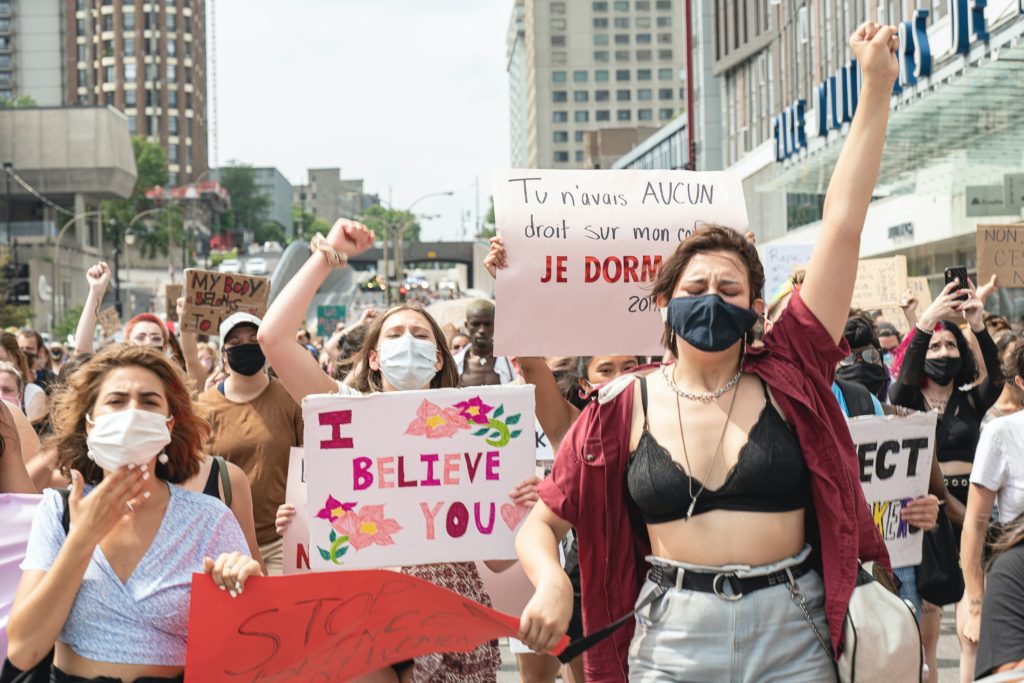 At a party at her sorority, Lisa meets locally famous DJ Thijs. She is immediately impressed by him and continues talking to him for the rest of the evening, while he orders one round of drinks after another for her. After closing time, they cycle to his house together. On the couch they talk about music for a while, and drink some more. Out of the blue, Thijs starts groping Lisa all over, over her clothes. She is startled, and flees to the bathroom. There she tries to calm down, and then goes back to the living room.
Thijs says he doesn't want to do anything "that Lisa doesn't want to do either," and she decides to stay. For a moment, they watch TV together. Then Thijs resumes his attempts to caress her and unzips her pants, despite Lisa's protest. She freezes. Thijs asks her if she wants to satisfy him orally, and at first, she obeys. After a minute, she detaches herself and says, "I'm going home now" and leaves in a hurry. Thijs calmly remains on the couch, telling her not to forget her bike key.
Lisa is ashamed to this day and has not told anyone about the incident. She is afraid that people would look at her differently, and still wonders if she could not have left earlier. Then it might never have happened.
Although the incident between Thijs and Lisa is based on a true story, the student and the DJ are two fictional characters. Sometimes Lisa is even called Lukas. Social scientist Eva Mulder came up with them for one of the experiments in the research for which she recently received her PhD at Tilburg University.
In her thesis The Normality of Rape? Observer reactions to stories of female and male sexual assault, Mulder examines the reactions of outsiders to the stories of victims of sexual violence.
'Lisa shouldn't have gone home with him'
Mulder already knew that victims of sexual violence often receive negative reactions. With her research, she wanted to find out how those reactions come about. "Male victims of sexual violence get relatively little scientific attention. I wanted to know if people react differently to male victims compared to female victims, and if so, why.
"In line with this question, I assessed what role our ideas of what is 'normal,' and our perception of a 'normal' rape, play in responses to sexual violence."
What do you mean by "a normal rape"?
"In my thesis, I conclude that the way people respond to victims of sexual violence depends on their sociocultural context. Reactions are determined by what we consider normal.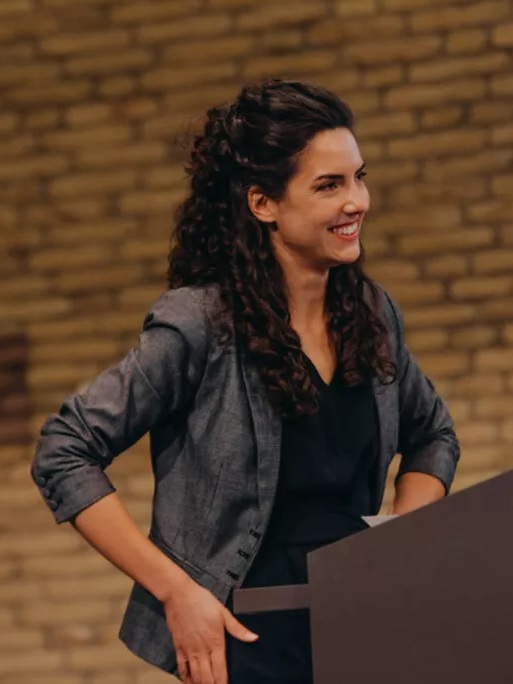 "In terms of rape, the stranger rape is the most 'normal': an innocent woman in a dark alley is raped by someone with whom she has no relationship. She fears for her life but struggles, and cries afterwards. A stereotypical scenario, which seems to come straight from a horror or crime movie.
"In practice, there are many more possible scenarios. The vast majority of rape victims know the perpetrator. For example, because the perpetrator is a (former) partner or family member, or someone you met at a party or while dating. We call this acquaintance rape.
"Moreover, in many rapes there is no physical violence. The stereotypical image we have of rape often does not match reality."
And what happens to the reactions when rape deviates from the normal scenario?
"As soon as a scenario deviates from the 'normal' or stereotypical, third-party reactions generally become more negative. This was evident in both the quantitative and qualitative studies I conducted during my research. In the quantitative studies, respondents reacted more negatively to male victims than to female victims.
"For example, it was found that respondents rated the characters of male victims more negatively. They were seen as less competent and less credible. Respondents also reacted more negatively if a victim expressed anger afterward rather than sadness or fear. Here you can see the sociocultural context again: a male or angry victim is not 'normal.'"
The story about Lisa and Thijs does not describe a cliché scenario from a horror movie. How did respondents react to it?
"In stories that lack elements such as physical violence, respondents are much less likely to use the word 'rape'. Especially when there are details that can be interpreted in different ways: for example, the degree of alcohol consumption or the choice to go home with them.
"If we approach the story of Thijs and Lisa in the abstract you could say that there was rape. Penetration took place against the will of one of the two. But the many details in the story offered respondents the opportunity to create a different narrative.
"For example, they described the incident as a misunderstanding: although Thijs kept pushing after Lisa said no more than once, she stayed, so maybe he just misunderstood. After all, he was drunk. Respondents also said that they were not present, and therefore did not know very well what to think about it.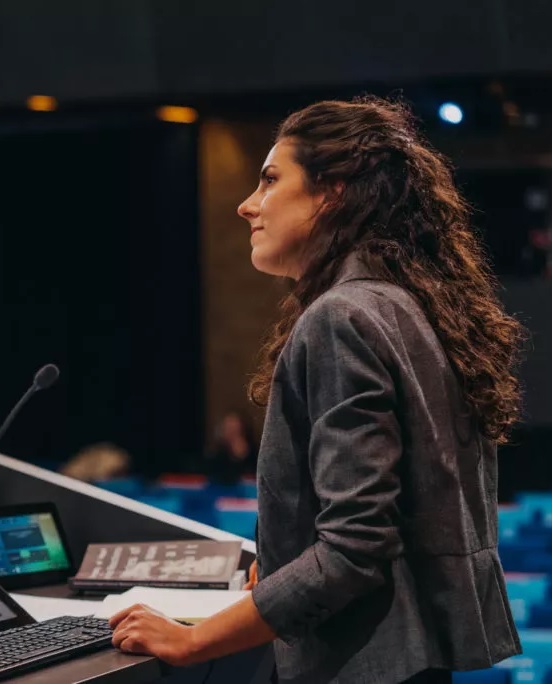 "Again, it appears how ideas about what we consider 'normal' play a role in the creation of negative reactions, this time especially toward Lisa. Respondents found it easier to come up with explanations for the way the evening progressed.
"Lisa could have known that Thijs wanted casual sex and should not have gone home with him if she did not want that. Thus, a significant portion of the responsibility is placed on Lisa."
How do you explain these negative reactions?
"Within victimology, the belief in a just world theory is prevalent. This states that people have an inherent need to believe that the world is just. The moment they are confronted with counter-evidence, for example, when an innocent victim suffers, they experience discomfort.
"That discomfort can cause negative reactions, for example, disbelief, or trivialization of the suffering: 'it can't be that bad'. Victim blaming is also common; spectators then reason that if the victim is suffering, he or she may not be that innocent after all.
'We as a society must learn to listen to victims'
"In my thesis, I argue that Belief in a just world theory does not adequately account for social context. Negative responses to victims may stem in part from a need for a just world, but they are colored by ideas about normality.
"During my research, I also noticed that respondents who reacted negatively generally did not seem to have a malicious intent; they were mainly trying to make a story understandable.
"And making something understandable is done with the tools that are available in a society, such as certain common stereotypes about victims and men and women. That could be taken into account in future research on victimization and the reactions of outsiders."
In your thesis, you mention the new moral law proposal by Minister Grapperhaus of Justice and Security, which is to criminalize all involuntary sex. Is that a good law?
"In the context of that new moral law, Amnesty International asked the Dutch people whether penetration without mutual consent constitutes rape. Almost everyone agrees. The problem is that such a proposition is super abstract, just like the law. Hopefully, I have shown that interpretations of sexual violence may be much more diffuse.
"The criminal justice system cannot address all the dynamics and ambiguity of sexual violence. And maybe it doesn't have to. Of course, it's important that there are laws and a judge, but not all victims dare, want, or need to go to court. The #MeToo movement showed that.
"It is equally important that we, as a society, learn to listen to what victims want to tell. That starts in part by addressing the rape stereotype: give attention to deviating stories of victimization as well."