University doubles availability of study places
The Executive Board (EB) has doubled the number of registration opportunities for study places on campus. Instead of 20 hours, each study place is now available for 40 hours per week.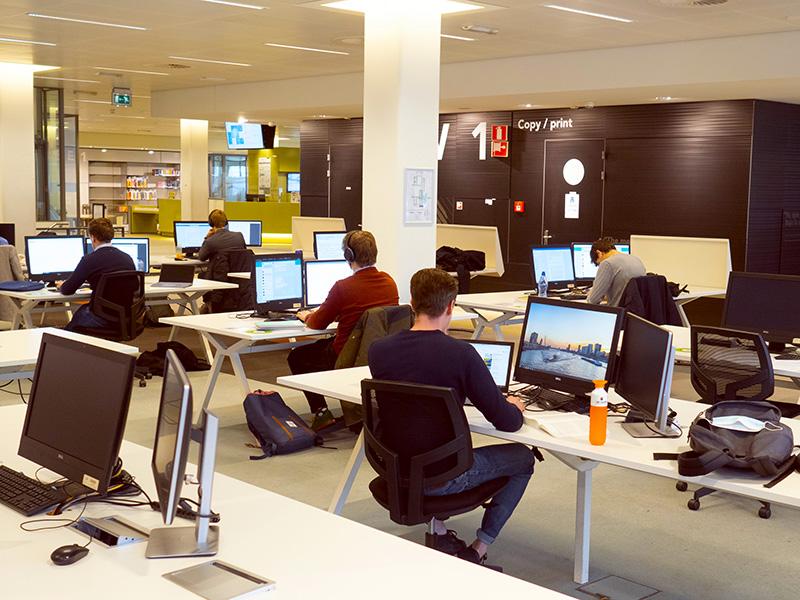 According to Vice President of the Executive Board, Paulina Snijders, the university is responding to increased student demand with this decision. "We received a signal from some students that there were not always as many study places available. While we want to emphasize that anyone who wants to come to campus to study is welcome again."
Reserving a study place or group space on campus is done through Libcal. Lecture halls that have not been scheduled can be used without making a reservation.
Since the easing of restrictions at the end of April, students can also physically attend lectures again. Meanwhile, the Sports Center has also reopened on a limited basis and it is possible to pick up food and drinks from the restaurant again in the afternoon.
For the most up-to-date information, keep track of Tilburg University's coronavirus webpage.
Translated by Language Center, Riet Bettonviel