Working (from home) after corona: TiU employees get more autonomy
Will we return to the office en masse after the coronavirus crisis? Probably not. If it is up to Tilburg University, employees will soon have more autonomy to choose where and when they work. In other words: TiU is going hybrid. Univers talked about it with HR Director Ellen van Dodewaard and project leader 'hybrid working' Marit de Heer.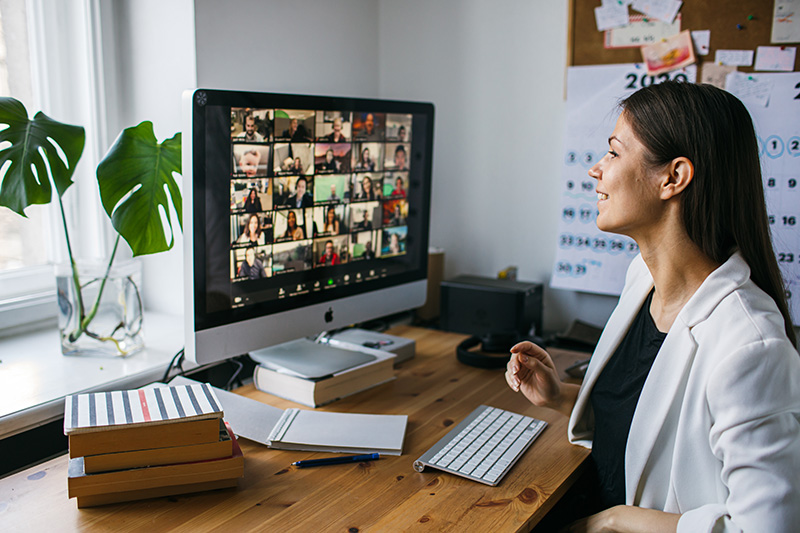 After more than a year of compulsory working from home, many people have become accustomed to the new work situation. Of course, the direct contact with colleagues remains a loss and being at home so much can sometimes be oppressive. But we also see the advantages: no longer the stress of overcrowded trains and highways and rushing to get to childcare on time. Or hanging out the laundry between online meetings and doing some yoga exercises.
Working from home is not so bad. In fact, research by Nyenrode shows that many homeworkers do not want to fully return to the office, even after the coronavirus crisis. The advantages people experience outweigh the disadvantages, as research from Tilburg has previously shown. People work more efficiently and experience more control over their working day.
Choose your own workplace and working hours
With the campaign: Working from home, we are getting better at it (Dutch only), the government now seems to be preparing for a future in which working from home is the new normal. If it were up to GroenLinks and D66, the 'Work Where You Want Act' would even establish the legal right to work from home soon.
Tilburg University also does not want to go back to how it was, Ellen van Dodewaard, Director of Human Resources, informs Univers when asked. "Because of the coronavirus, both employees and students had to start working in a different way, especially online. A number of things emerged during that period that we want to hold on to for the future.
"We want to give employees more opportunities to organize their lives as they wish and to combine work and home more easily. At the same time, of course, we also want to continue to work well together as a community. Keeping in touch with each other. In part, it remains important that we do that in a physical way."
Working exclusively from home is therefore not preferred, but there will be more freedom of choice regarding the workplace and working hours, so-called hybrid working. To give this a concrete form, the Hybrid Working project group was set up last month, with Marit de Heer as project leader.
"More freedom to decide when to do your work makes people feel better"
"Hybrid working stands for time- and place-independent working," De Heer explains. "That can be from home or the office, but also at a coffee shop. A person may be more productive in the morning or like to exercise in the afternoon and work for a few more hours in the evening. People with children may like to work when their kids are at school or in bed. These are all possibilities about which you will make agreements as a team."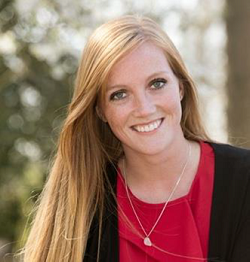 More freedom to determine when you do your work makes people feel better, according to De Heer. "That flexibility is very important; it creates a sense of autonomy in employees. The more autonomy they experience, the more committed they feel to the organization and the more they want to get involved."
There are also drawbacks to take into account, says De Heer. "It is still important that you see enough of each other, otherwise you may lose touch with your colleagues. And if someone starts emailing colleagues in the evening, that can create work pressure for the other person. I think you have to make really good arrangements with each other about that."
For the creative process, it is also important to come together. "Creativity often arises at unexpected times, at the coffee machine, for example. You really need to start scheduling something for that. Only by means of a good process can you do that from behind a computer."
Culture Shock
Before the lockdowns, freedom of choice for TiU employees was less common. Van Dodewaard: "The urgency was lacking. You could work from home one day a week, but you had to sign a contract for that. It was arranged quite bureaucratically. The current change has really been driven by the coronavirus crisis."
The final transition to hybrid working will be quite a culture shock, De Heer expects. "We are therefore taking the time to take managers and staff through this process and get them used to this new way of working. We do this by providing frameworks and advice and helping them think about how they can implement hybrid working in their teams."
'It shouldn't become a set of rules where we dictate to everyone how things should be done'
Van Dodewaard: "Managers already ask us regularly, 'tell me how to do it later'. We will therefore be explaining the plans to them shortly. Teams can now start thinking about how they envisage hybrid working and what they would like to see. They do not have to wait until everything is in place. They can already come to us with specific questions."
It is not a "one size fits all" story, both women emphasize. We take into account what is suitable for a School, organizational unit, or team. "What it should not become is a set of rules in which we prescribe to everyone how things should be done," says Van Dodewaard. "We will have to agree on a number of frameworks, but it is a transition that you shape together with your employees. So, what is suitable for our School, unit, or team?" De Heer: "It will really be customized."
Healthy working
Employees who prefer to go back to campus will be listened to. "I can imagine that there are teams that will go back to working more or less in the 'old way'," Van Dodewaard says. "If someone really works much better in the office, then that should be possible. I think we have to look mainly at the nature of the work, what does and doesn't lend itself to this."
The university is also thinking about the technical aspects of working conditions, Van Dodewaard explains: "The moment you start structurally organizing something like this, you also have to ensure that employees work from home in a healthy way. That we have an important task here, as an employer, is inherent. You don't want people to suffer physical complaints and become victims of a different way of working."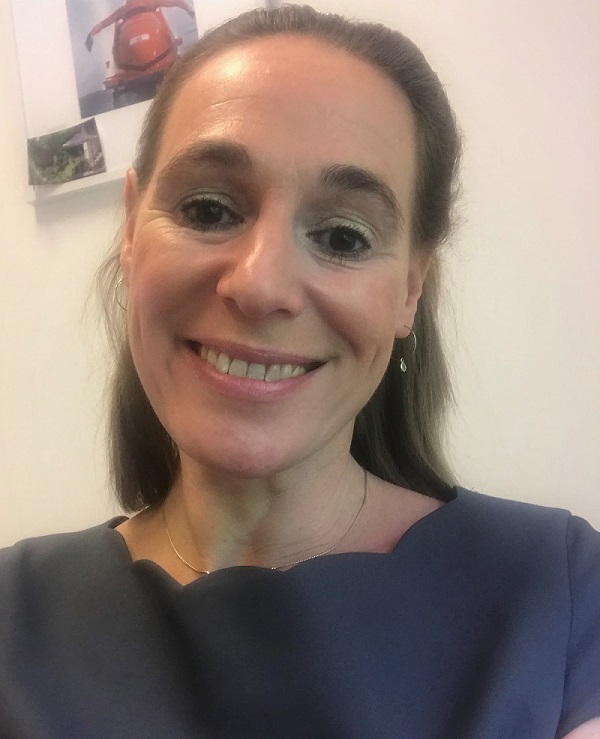 Whether there will be any implications for the university's housing and building plans, Van Dodewaard does not yet dare to say. "We are now approaching this project from the behavioral and change side.
"Of course the people from Facility Services are closely involved. They are thinking about how we will furnish the offices in the future and the real estate strategy over time, but I think it's too early to say anything about that at this point."
When will hybrid working be commonplace at Tilburg University? "We hope that many teams will have started in the fall and will have made agreements with each other about a pleasant way to work together," says project leader De Heer.
Van Dodewaard: "You actually want to be a bit further ahead in thinking about hybrid work by the time the new academic year starts, at the beginning of September. Otherwise, before you know it, you're back in the old situation. Employees have worked differently over the past year and now have a number of expectations that they want to incorporate into their lives. The employer has an important responsibility to give direction to this."