Library closed during summer due to renovations
Due to a renovation, the library building will not be open to students and staff during the summer. From July 5 through August 29, the doors will be closed. During this time, limited services will be provided from building Cube.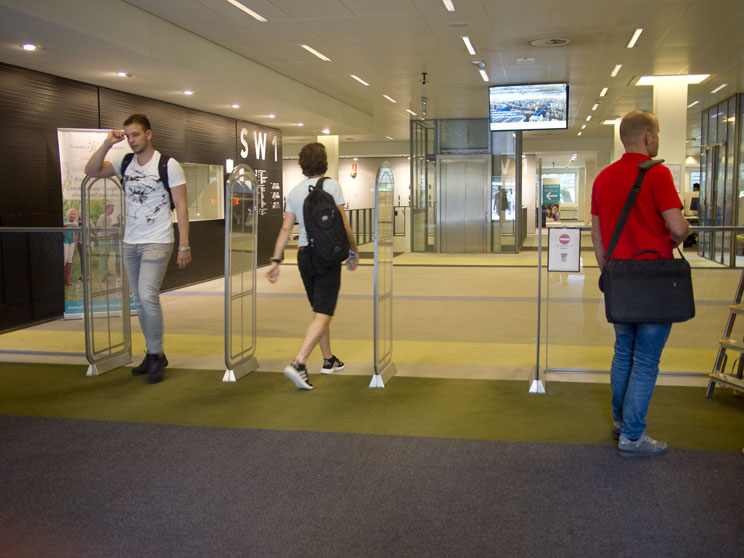 Anyone visiting the library at the start of the academic year will notice that the interior will have been given a refresh. The floor covering will be replaced on all floors, the study café will be enlarged and there will be new workstations. More plants and quiet colors should provide a pleasant and natural atmosphere.
To get that done, the temporary closure of the library is inevitable. "It's going to be quite a job to get this done in two months," says Marga Bastiaans, Head of the library. "But we're going to do our utmost to have the services back up and running in the new academic year."
For the renovation, the library must be emptied. Especially the replacement of the floor covering is a time-consuming operation.
Borrowing and studying books
Anyone who still wants to borrow books is asked to pick them up as much as possible before July 3. Returning books is possible during the closure, but in building Cube. All borrowed books from the University Library will be renewed with an expiration date until October 1. No penalty will be charged until that time.
Requests for books from the repositories remain possible. Students and staff can also borrow books and articles from fellow universities.
In Cube, students can make limited use of self-study workstations upon presentation of a valid university card. Required literature is also available for consultation there.
Opening hours
Cube is open Monday through Friday from eight in the morning until seven in the evening during the summer. On weekends, Cube is open from ten in the morning until seven in the evening.
The first floor of the Library building, which also houses the Brabant Collection, has been closed since June 11 due to preparatory work. Staff are required to work from home during the summer period, with the exception of those who manage the temporary facilities in Cube.
The progress of the work can be followed on the university Library's Instagram account.