Afghan TiU alumna on current crisis in home country: 'It's a scary feeling to lose hope'
These weeks Afghanistan is the center of the world's attention. Now that the United States have withdrawn their troops and the Taliban have taken over control, the country finds itself in a state of crisis. Univers spoke with Afghan Homa Golestani (29), a former pre-bachelor student at Tilburg University, who shares her vision on the critical situation in her homeland.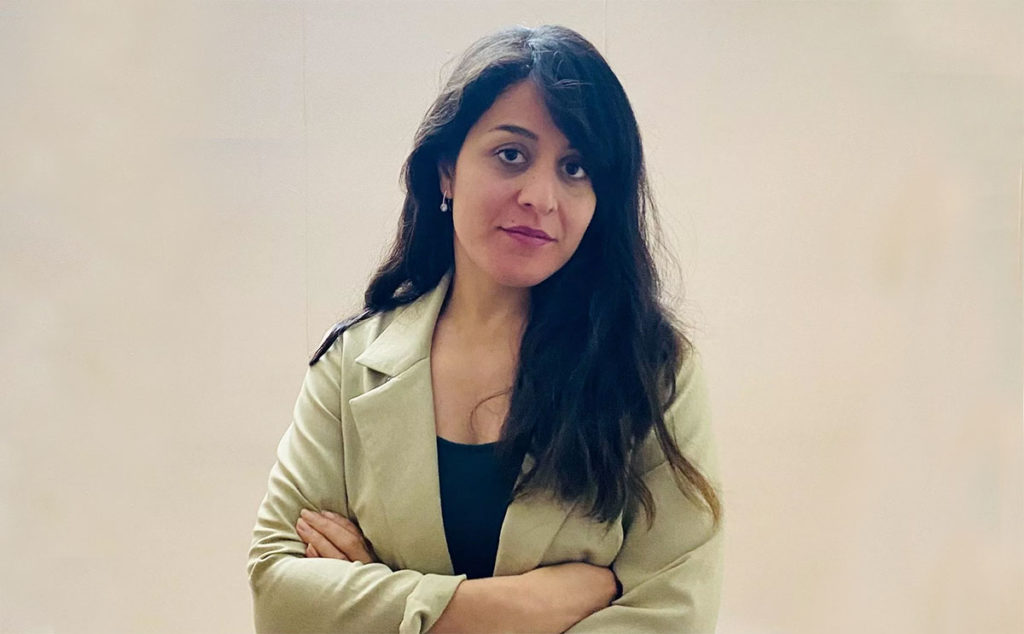 It has been six years since Homa took the courageous decision to leave her life in Afghanistan behind. In fact, she did not really have a life, which is exactly the reason she left. While trapped in a forced marriage, she lived with her husband and their four-year-old son in Farah, a city dominated by a very strict Islamic mentality. She describes it as the worst period of her life.
"During that time I was more a thing than a person. As a wife and woman, I was treated as if I had no rights at all. It was terrible and it put me in a constant state of pain. When no one wanted to help me or listen to my story, I decided I had to get away."
Together with her child, she fled her husband and country, embarking on a dangerous journey through the vast landscapes of the Middle East and Europe. The original destination was Germany, but due to the massive influx of immigrants there, Homa decided to join another Afghan family on their way to the Netherlands, where she arrived in December 2015. Here they were housed in various asylum seekers' centers across the country, and it was only towards the end of 2017 that they were granted official status.
After two years in the Netherlands, when Homa was still living in one of the refugee centers, she started the pre-bachelor program at Tilburg University, a one-year preparatory program for refugees who aspire to study at a Dutch university. Here she learned English and Dutch, which enabled her to do a bachelor's degree in law at Vrije Universiteit Amsterdam, of which she is now in her final year. She also found a home in Tilburg where she has been living with her son since.
At the time of this interview, Homa is at her sister's house in Iran, from where she speaks candidly about her personal story and her outlook on the present situation in her country.
Hi Homa, how do you experience the ongoing crisis in Afghanistan?
"I really couldn't believe it when I first heard that the Taliban were back in power. This basically means that after twenty years we are back to square one. During those years, we were finally moving into the right direction and my hopes for a better future for Afghanistan were growing steadily.
"Especially the increased women's rights in big cities like Kabul and Herat boosted that confidence. I heard and saw women doing things I could only have dreamed of when I still lived there myself. Seeing how all the progress that has been made in the past years is undone so easily, makes me incredibly sad."
How has the situation changed from when you were still in Afghanistan?
"There used to be more safety in Afghanistan than there is now. It wasn't the high level of security that people in the Netherlands are used to, but at least we felt safe enough to stand up for our rights. This fight for human and women's rights was what gave us power and hope. Now that the Taliban have arrived, this feeling of safety, which is the basis of everything, is completely gone. It makes me lose all hope, which is a scary feeling.
"At the same time, not much has changed since I left. During their rule from 1996 to 2001, the Taliban left their mark on the Afghan people, which has since resulted in a culture in Afghanistan dictated by a strict interpretation of Sharia (Islamic law). You could say the Taliban took over the minds of the Afghan people.
"So even after the US ousted the Taliban, the prevailing mentality in Afghanistan was still very much Taliban-like, not leaving much room for minorities and women. Now they are officially back on the political stage, but in reality they never left."
Is there still some hope left?
"No, not at all. In twenty-five years, the Taliban have never been so powerful as right now, meaning that the situation of women and minority religions will probably reach its lowest point ever. It is simply impossible for human rights to exist within such a strict Islamic policy as the Taliban have.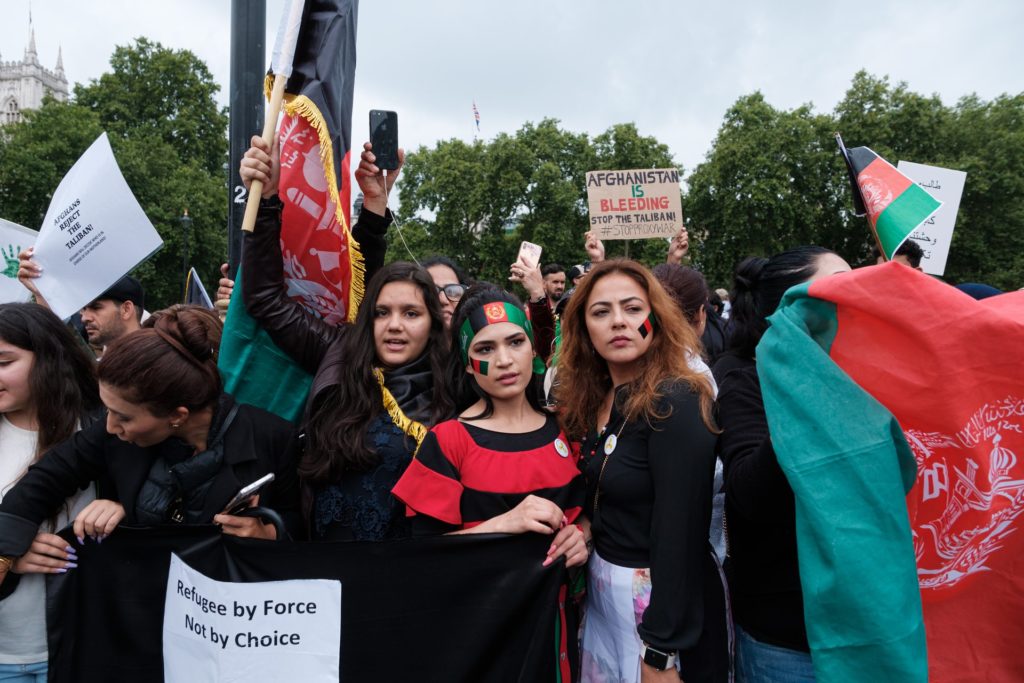 "I am aware they said they will respect women's rights in the future, but actually I don't believe that. I base this skepticism on their history in Afghanistan, where they did terrible things before, and on the false promises they made in their peace agreement with the United States. I also hear stories from people still living in Afghanistan that differ from the Taliban's official narrative. My conclusion from this is that the Taliban of the past is still the Taliban of today.
"Another thing is that the Taliban don't care what the Afghan people want, for the mere reason that they themselves are not Afghans. Most of them are from Pakistan, or were raised and trained there, which makes them think different from us. This cultural gap is so big that we don't consider them part of Afghanistan, they are not part of our people."
Was there ever a right moment for U.S. soldiers to withdraw from Afghanistan?
"Perhaps not. Simultaneously, I feel that a better time could have been chosen. Yes, we have received a lot of help from other countries over the past twenty years, but we needed more time to realize real change. We must not forget that Afghanistan is a country with a very conservative way of thinking that has been at war for over a hundred years. The problems run so deep in the society that you cannot solve them in just twenty years time. It requires more patience.
"The biggest problem I would say is the lack of education. There are many illiterate people, like my grandparents, who never went to school. It is very hard to build a well-functioning system when the vast majority of people cannot even read and write. That is why comparing the situation in Afghanistan with that in Western countries, is like apples and oranges.
"If we had been given more time, educated Afghans abroad could have also returned to their country to help it grow and develop. There are many people like my brother, sister and me, who left Afghanistan to study with the plan to go back in the future. Now that the situation is so bad, this probably will not happen.
"The same is true of the Afghan army, which was not well prepared to fight the Taliban. Biden saying that the Afghan soldiers did not want to fight for their country really hurt me. Of course they wanted to fight for their country, they just weren't able to because of a lack of preparation and time. It wasn't in their power."
Do you still have family and friends in Afghanistan?
"My whole family is currently living in Iran, where my brother and sister are studying. Although Iran is not a paradise to live in either, luckily they are safe there. Besides my husband, I know other people who are still in Afghanistan. One of them is a female friend of mine who is very committed to helping women in trouble and the fight for women's rights.
"Two days ago, I called with her and she told me she is very afraid the Taliban will track her down because of her involvement in those activities. That is why she wants to leave Afghanistan immediately. However, she cannot leave because she has no passport, visa or money. Unfortunately, she is not one of those lucky few."
What is your future plan?
"I am a bit lost right now since I always had the plan of returning to Afghanistan; it is the whole reason I study law. Armed with legal knowledge, I wanted to prevent the awful things that happened to me from happening to other women.
"While I was lucky enough to get a new life in the Netherlands, many other girls and women are still stuck in Afghanistan where they are being oppressed by a stifling Islamic regime. I really hope I will be able to find a way to do something for them, because it is now more urgent than ever.
"In the meantime, I will focus on a legal career in the Netherlands, hoping for a future position as a prosecutor or lawyer. This is going to be quite a challenge – partly because of the language barrier – yet I love stepping out of my comfort zone. And after crossing the entire European continent with a four-year-old by your side, nothing seems impossible anymore."