First residents of student complex on Cobbenhagenlaan welcomed
The first residents of 83 brand new studios of a new student complex at the Professor Cobbenhagenlaan were welcomed by a reception committee of Magis Vastgoed on September 1st. With more to follow in the coming months. The second building of the complex should be ready on October 1st, followed by the third one month later. When building is finished, Tilburg will have a total of 200 new student rooms.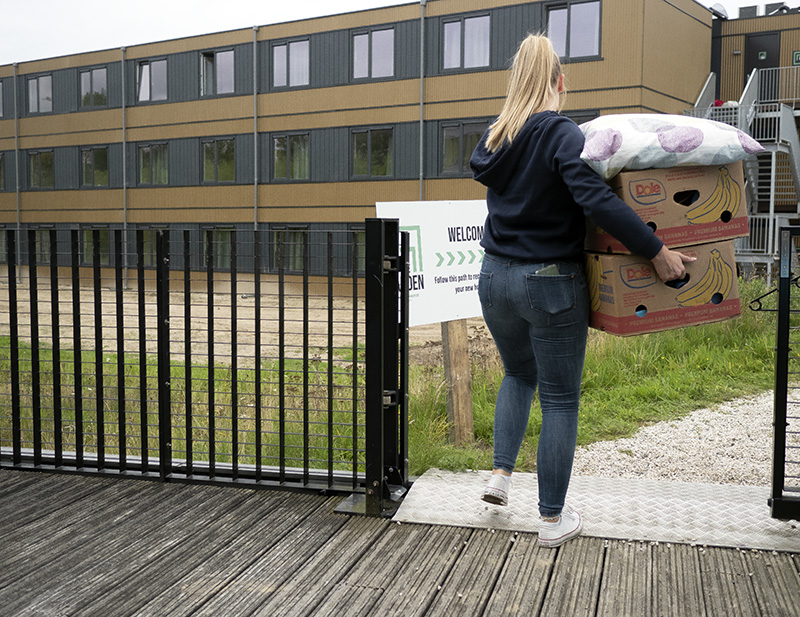 This temporary residential complex, christened The Garden – Cobbencampus, is located next to Avans University of Applied Sciences. This is especially nice for Avans students, who also receive a substantial discount on their rent for the smallest studios. Instead of 590 euros, they only pay 394 euros for the 19 m2 studios. The larger studios of 26 m2 can only be rented for the full price of 630 euros.
That does not mean that Tilburg University students are not welcome, on the contrary, a Magis employee emphasizes. Many of the new residents are Tilburg University students, most of them international. This is underlined by a passing international student, proud wearer of a Tilburg University sweater, who says he is 'very happy' with his new accommodation.
The studios have a private bathroom and kitchen, complete with dishwasher, and are furnished with a bed, table, and TV. That is basically all the smaller studios can accommodate, but in the larger studios, a sofa also fits. Each studio is provided with a small vacuum cleaner and air conditioning, to keep things clean and fresh. All those extras are not free, there is a service charge to pay. Respectively 193 or 203 euros on top of the basic rent.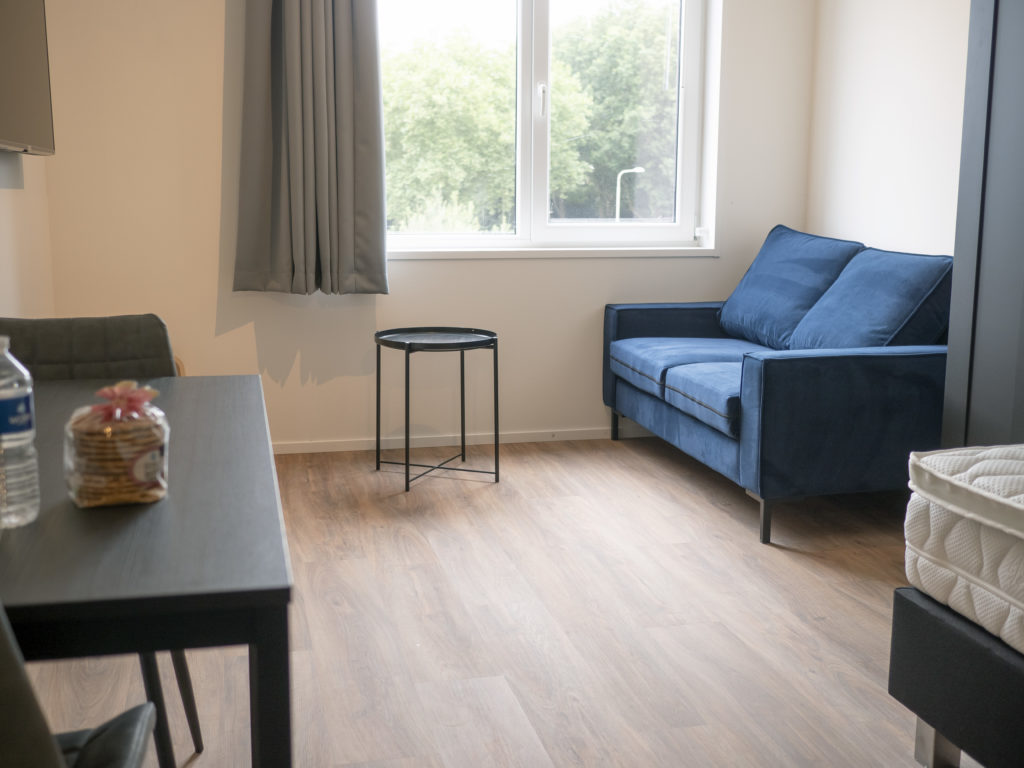 The interest for the rooms was overwhelming, reports a Magis employee. When registration started, applications for the 200 new rooms started pouring in. After a thousand, registration was closed. While the rest of the housing complex is still under construction, the first residents will have to face some inconveniences. The entrance of the building is only accessible via a gravel path from the Avans forecourt, and the mailboxes are temporarily housed in a container in front of the building.