Alumna Maaike to pole dancing world championships. 'Complete surprise, I hardly ever participate in a competition'
Pole dancing sexy? For TiU alumna Maaike van Santvoort, it is top-level sport, nothing to giggle about at all. Last summer she became Dutch champion, and this weekend, she will debut at the World Championships. But the stigma surrounding the sport is never far away. "On the bingo card for pole dancers, 'you can dance around my pole' always scores."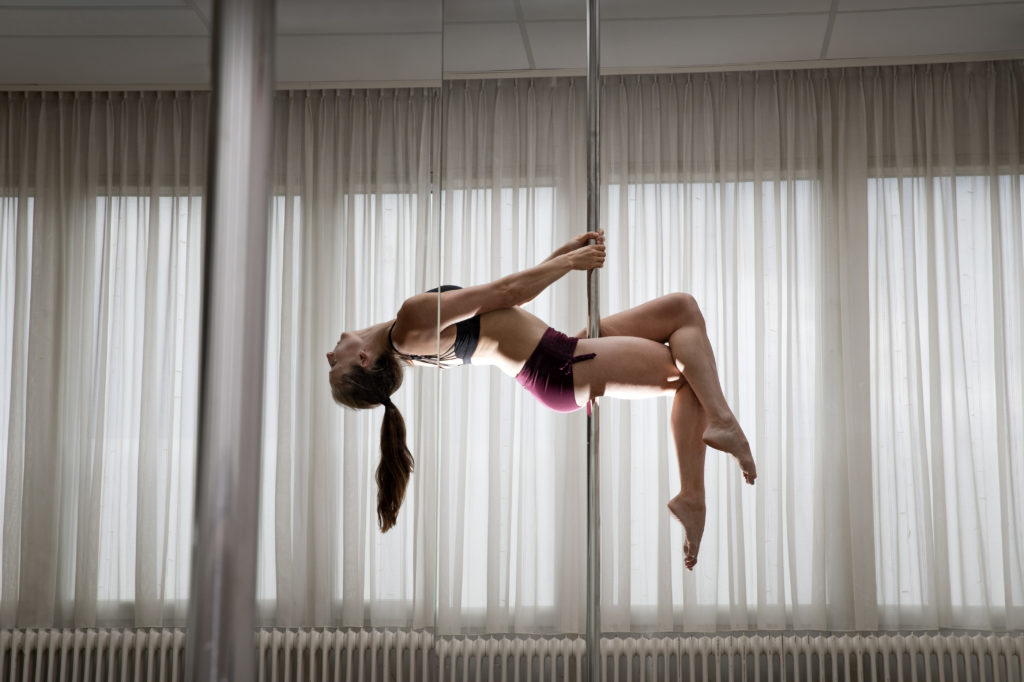 Staying active during the lockdown. That was the reason why Maaike van Santvoort (30) and her dance partner Hanka Venselaar registered for the National Championship Pole Sport. The Tilburg University alumna never expected them to finish first in their category, the Artistic Pole Double. This weekend, the duo will show their routine again, but this time on a world stage.
How did you know you were good at pole dancing?
"It didn't come out of the blue, I have a background in top-level sports. Until I was eighteen, I did acrobatics, acrobatic gymnastics. I was close to professional level but had to stop. I started studying law and looked for another sport.
"I have no ball sense, but I do have body control: if I hang upside down, I still know what my right leg is. I got a trial lesson through the grapevine and was able to use the pole right away."
What requirements does a world-class pole dance exercise have to meet?
"In an exercise you want to show that you have mastered parts of pole dancing: strength, elements, dance, flexibility and – in our case – duo acrobatics. Hanka and I tried to combine all those separate parts.
"We participate in the so-called Artistic Discipline, not the hardcore sports discipline where it's all about perfect execution of one element. With Artistic it's also about the show, the application, the interpretation of the music. So, you can also put a lot of creativity into it."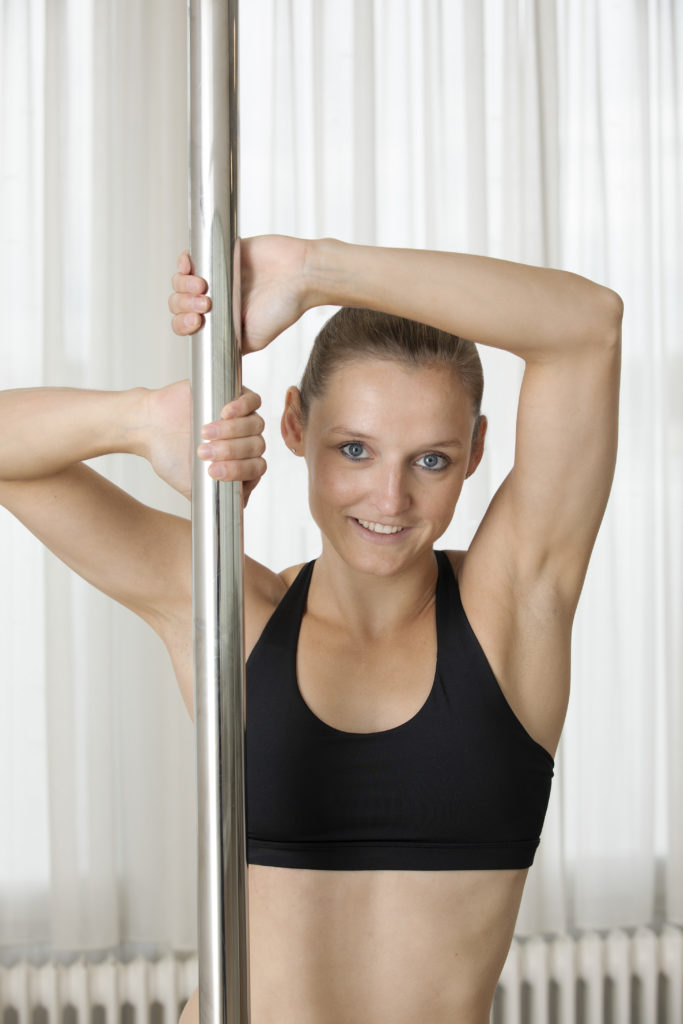 And what does your daily life as a top-level athlete look like?
"It's only in the evenings at the dance school that I'm a top-level athlete. I also work full-time as a lawyer at DAF in Eindhoven.
"Pole dancing is a hobby, but one that I am involved in every day. In the studio or at home, there's a pole there too. I've just been on holiday, but I've kept on training.
"I eat healthy food, don't drink alcohol, sleep enough. That's necessary too. Otherwise, the combination of work and sport is just not sustainable."
Do you stand a chance at the World Championships in Switzerland?
"I don't dare tell you where we are. We came up with the exercise for the National Championship to have a concrete goal during lockdown. But Hanka and I haven't competed together before. Hanka is at home in the world of competitions, but I didn't compete until recently.
"I do shows though, or I did before the coronavirus outbreak. I train for that too. My training partners and I are then hired to perform at festivals or company parties, that kind of occasion. Pole dancing is a sport, but the performances are pure entertainment, almost like a circus. I even performed in a theater once. What makes them extra fun is that they are exactly cost-effective."
In today's movies and series there is often a hint of eroticism around pole dancing. Do you notice anything about this?
"I do know that image, a stripper walking around a pole. In my environment pole dancing is nothing to giggle about, my friends laugh at me when I say I want to do something sexy with the pole. But the prejudices exist, yes. On the pole dancing bingo card, a list of all the clichés people say to you about the sport, 'you can dance around my pole' ranks high.
"That's a shame, of course. I think the origin of it all lies in the fact that there are pole dancers who specialize in the exotic category. They wear high heels. But that category is also very heavy.
"Anyone who has ever touched a pole knows that it's a full body work-out and that you just have to work hard. By talking about it a lot, also in my environment, I hope to take away some of the negative perception. The sooner that disappears completely, the better."
The World Championships can be followed via a livestream, Maaike and Hanka will be on the program on Sunday October 24.