Floortje Mols: 'Don't always look ahead, but enjoy what's going well now'
Nightmares, daydreams, and unfulfilled wishes: in the section '13 questions to' scientists show themselves from a different side. This time: Floortje Mols, associate professor in medical and clinical psychology.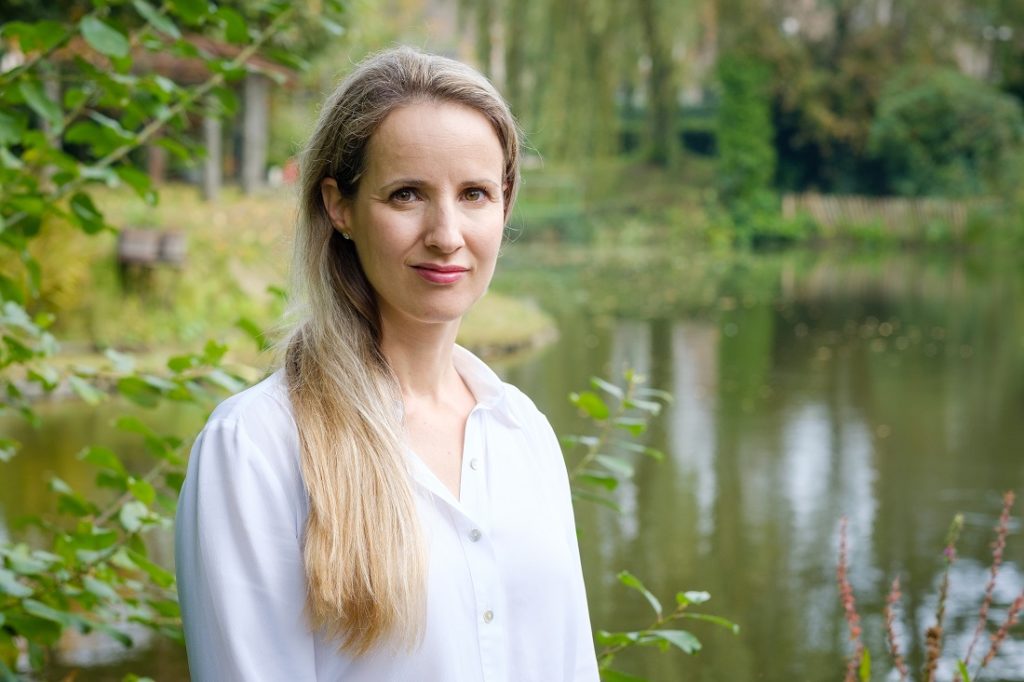 1. Where do you get your ideas for research?
"Doing research is really only fun when you find out afterwards that you are actually making a difference to healthcare. So, I get my ideas from regular meetings with healthcare providers (especially oncologists and surgeons) and cancer patients. After all, this is the group I do my research for and with. I really want to see concrete things changed in healthcare."
2. If you could change anything about research you have done, what would it be?
"I had to think about this for a long time. But I can't think of anything. Of course, there are studies that do not always run smoothly. For example, inclusion takes longer than expected, or it turns out to be more expensive than expected, or legally very complicated. But you can't influence the circumstances.
"You sometimes have to adjust your research along the way and not regret it afterwards. For example, one of my research projects is not going so well at the moment, but patients, doctors and I think it is very important. So then you shouldn't give up, but persevere even more and be even more patient."
3. What are you most proud of?
"In 2004, I started my PhD research with professor Lonneke van de Poll as co-supervisor. Together we were able to develop this line of research into the PROFILES registration. A registration with which we try to investigate who has complaints after their cancer diagnosis and why. We do this by collecting a lot of data for our own research and that of others. And by sharing all our data.
"The PROFILES team now consists of about 30 researchers and research assistants, we have about 55 ongoing studies and have collected data from more than 30,000 cancer patients. This would not have been possible without teamwork. Every link in this team of people is important."
4. What keeps you awake at night?
"I don't lie awake over anything. You have to solve problems or accept them. Not sleeping doesn't make it better."
5. What book would you recommend to everyone?
"The Emperor of All Maladies: A Biography of Cancer" by Siddhartha Mukherjee. This book describes the history of cancer research from year 0. I started in 2004, and by then, a lot of things were already possible, but of course I didn't get the whole process before that. Where it all started, how fast science moves and how well they can treat people now compared to 100 years ago."
6. You have an unexpected afternoon free; how do you spend the time?
"I'm quite fond of planning so unexpected things like this are never unexpected. Blink your eyes twice and the afternoon is taken up with work, children, household worries, etc. If there's any time left, I'll go running or work in the garden."
7. Your personal eureka moment?
"On holiday in Mallorca by the pool, years ago. I had submitted my Master's thesis and I wasn't interested in working as a psychologist. Then the words of my thesis supervisor, Professor Ad Vingerhoets, popped into my head: 'why don't you pursue a PhD'? I had never thought about that option before. After that holiday, I informed him that I really wanted to do that, and he arranged a fantastic place."
8. Who is your great role model and why?
"Nobody is perfect, nobody is good at everything, so I don't have one great example. The trick is to learn something small from a lot of people, so you gain an ideal mix of skills and knowledge."
9. What gives you a short fuse?
"People who, for no reason, don't keep appointments. Did I mention I like planning? And I don't like it when things go slowly."
10. What aspect do you find difficult about your job?
"The combination of work and private life is difficult. During the coronavirus period, it was all mixed up. If you have a good job, it's difficult to monitor the boundaries of when you have free time and when you don't. There are simply too few hours in the day."
11. What should you do (more)?
"Enjoying all the things that are going well now, instead of always looking ahead to the future. You only have one life, and it goes by pretty damn fast. Lately I've realized that things are going really well, and I need to enjoy that more, I don't do that enough."
12. Research or education?
"I enjoy both, which is why I work at a university rather than a university of applied sciences or a research institute. If I really have to choose then research."
13. Netflix or reading?
"Both, but if you're tired in the evening then Netflix is just a bit easier. At the weekends, it's more often reading."