How is Nick doing now? 'A nice place to live of my own is at the top of my wish list'
You've got your degree in your pocket, now what are you going to do with it? We asked four recently graduated students from Tilburg University that question at the end of 2020. Now, one and a half years later, we speak to them again. What were their first steps into the labor market like? And what has become of their wishes and ambitions up to now? This week: Nick Verdouw is enjoying his time as an audit trainee at KPMG, and now he needs his own house.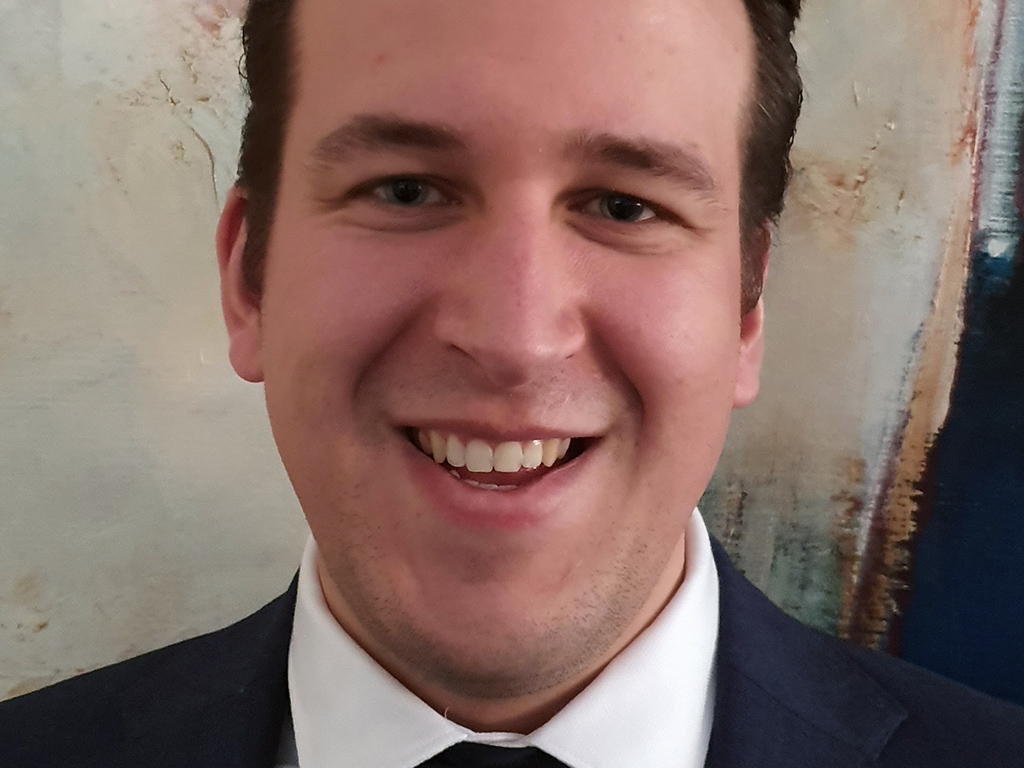 At the end of 2020, you started as an audit trainee at KPMG, and the three-year TiU postmaster in Accountancy, how is that going?
"Well, if I make a comparison with when I started, I am now assigned more tasks and responsibilities. There are still colleagues above me who supervise my work, but on some teams I also manage new colleagues. I also notice that I can apply the knowledge I acquire during my studies to my work."
Can you give an example of a task that you now perform independently and did not before?
"A concrete example is checking a customer's inventory. There are a number of risks related to inventory. It is possible that the inventory level is incorrect or the inventory has been valued higher than the price at which it can actually be sold. If this is the case, it does not give a true picture of the company's financial situation.
"Usually there is no malicious intent behind this, but an error has unintentionally crept into the administration. For example, an incorrect entry by an employee. If there is indeed an error in this item, we hope to discover it before the financial statements are published.
"To check the stock, we attend a stock count of the customer at the end of the year. Or we send out confirmations, if the stock is with third parties. Last year, a senior trainee sent out the confirmations. I then processed these in the file. Now I am more in the lead. I send them out, take them in and guarantee the whole process. That is one of the tasks in which I have been given more responsibility."
War has broken out in Ukraine. The EU has imposed new sanctions in trade with Russia. Sometimes with major consequences for Dutch companies. What do you notice as an employee of KPMG?
"There is a lot of focus on that. Indeed, KPMG audits companies with a footprint in Ukraine, Russia and Belarus. These companies import or export goods to these countries, for example. You notice that it also occupies colleagues on the work floor. KPMG keeps a close eye on the situation. The management provides updates on the influence and impact on our work. In the meantime, because of the Russian invasion of Ukraine, KPMG has suspended its services in Russia and Belarus."
Are you still happy with the path you have taken in terms of work and study?
"Certainly, I get a lot of pleasure from the work and the post-master's course. The combination of working and studying is also very busy, but if it pays off because you pass an exam or things go well at work, then I get satisfaction from that too.
"In addition, the spring lectures starting at the end of March will again take place physically at the university. I am really looking forward to that. In terms of travel time it is less nice, because I have to travel from Houten to Tilburg, instead of opening my laptop at a quarter to nine and going straight to the lecture hall. But the social aspect of talking in the corridors is not there now and that I miss. I also get less knowledge from the online lectures. It's tempting to do something else in the meantime. If you're in the lecture hall there is more focus."
Looking a little further into the future, where do you see yourself in five years?
"Hopefully, I will have successfully completed my training as a chartered accountant by then. And I'll still be enjoying myself at KPMG. It looks like that, by the way, which is why I'm looking for a house in the Breda/Tilburg area. Close to my office and the clients I work for.
"A nice place to live of my own is really at the top of my wish list. It's fine to live with my parents in Houten now, but at some point you do want something for yourself. With the current housing market I have little chance on my own. I would prefer a nice apartment for sale, but renting would also be fine. Unfortunately both is difficult at the moment."
What are you running into in your search?
"Rising house prices. When there are two of you, you can finance a slightly higher mortgage than when you are alone. I have also registered myself on various rental websites, but that is based on registration duration. Some people have been registered for ten or fifteen years. I've only really been looking since last year. I've received an offer sometimes, but then an apartment turns out to cost 1400 euros. I find that a waste. I'd better save up a bit more. In times of corona I noticed that saving is better than if you have something to do every weekend."
Do you have any wishes or dreams in addition to your studies and work?
"I would love to see more of the world. Do some traveling. That's also on my list. I've never been outside of Europe, so I think it would be nice to take a vacation to Asia, South America or the United States. Now that corona seems to be on the decline, maybe a nice trip is in the offing this summer.
"I am glad that I am doing well and that the corona crisis is on its way out. It's just unfortunate that a whole other crisis has now emerged in the world. That does give a dark veil. I hope there will be a solution soon, but based on history, it may take a long time."
Translated by Language Center, Riet Bettonviel