Plague of flies in Reitse Toren
The university's IT people know how to deal with bugs, but flies are an entirely different story for the employees of the information security team. They are small, there are very many of them, and the ceilings and windows of their rooms on the top floor of the Reitse Toren are full of them.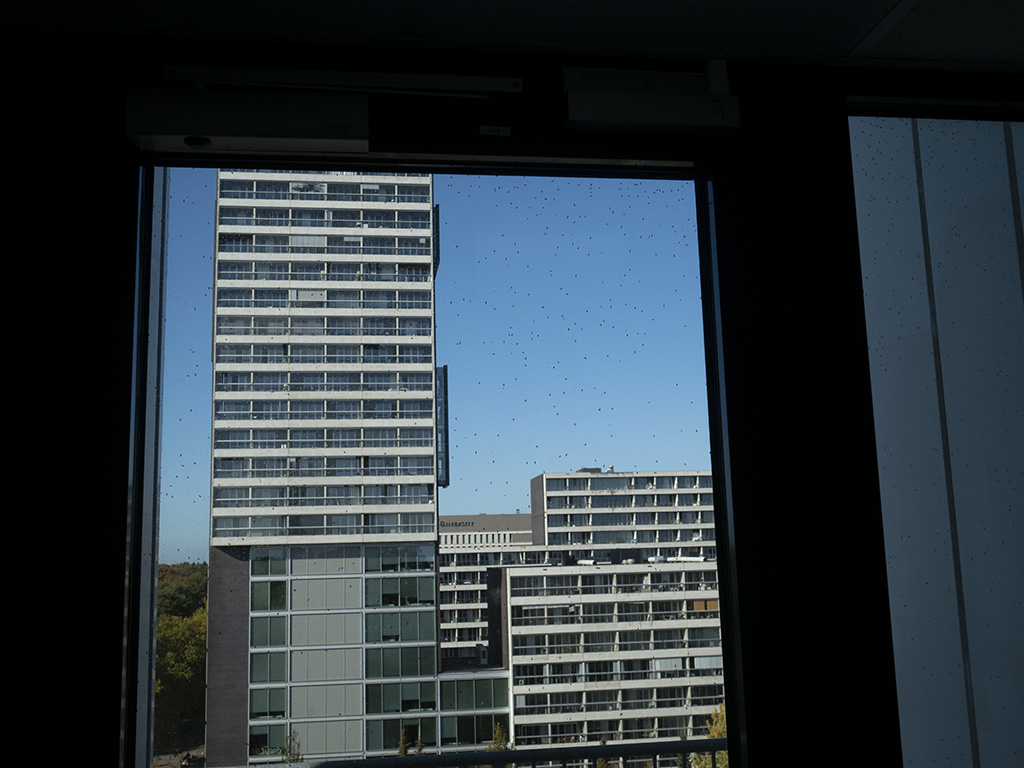 The organizational unit moved to the Reitse Toren a few months ago. "A really great building," says information security officer Miranda van der Ploeg, "great rooms and a very nice view. But yes, those flies…"
In the summer, they did not experience any problems—except perhaps the lack of air conditioning. The flies were a new phenomenon for them. "And last week, we noticed that all of a sudden there were quite a few of them."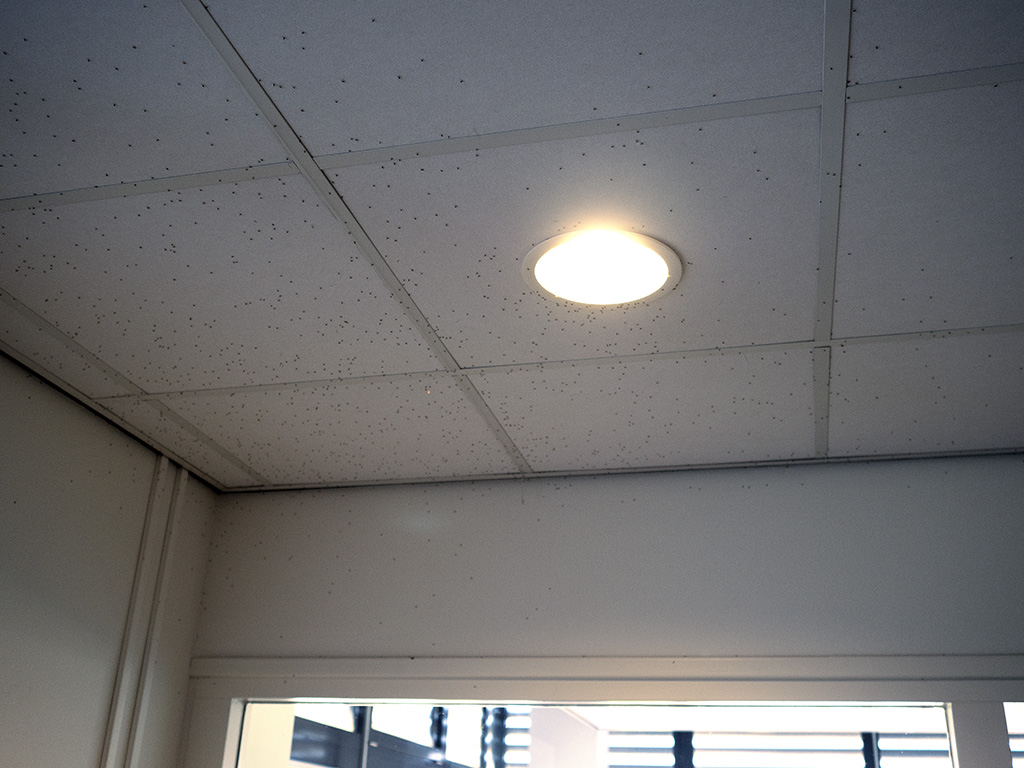 Facility Services, the Division that manages the university's buildings, is aware of the problem. The flies appear to be an annual phenomenon on the upper floors of that building although, this year, there are extremely many of them. A few night of frost and the problem would be solved all by itself, the Division says; unfortunately, the weather has not been very cooperative yet. Other solutions are still being sought.
The flies are a pest, but at the same time somewhat in moderation. They are mainly found in one corner of the building, where they swarm by the thousands on the ceiling and windows. Not a pleasant sight, but they do stay away from the computer screens and also show little interest in the pantry with the coffee machines, a stroke of luck.
Yet they cause at least one physical inconvenience daily. Van der Ploeg: "I have to wipe the dead flies off my desk in the morning before I start."
Translated by Language Center, Riet Bettonviel