Melissa Dandin: 'Many Turkish and Syrian students feel guilty, stressed, and powerless'
The earthquake in Türkiye and Syria has also affected Tilburg University students. Sophomore Melissa Dandin is from Türkiye and has been collecting money and goods for earthquake victims in recent weeks. "Deceased people have been lying under the rubble for days. Türkiye doesn't have enough coffins to properly recover all these bodies."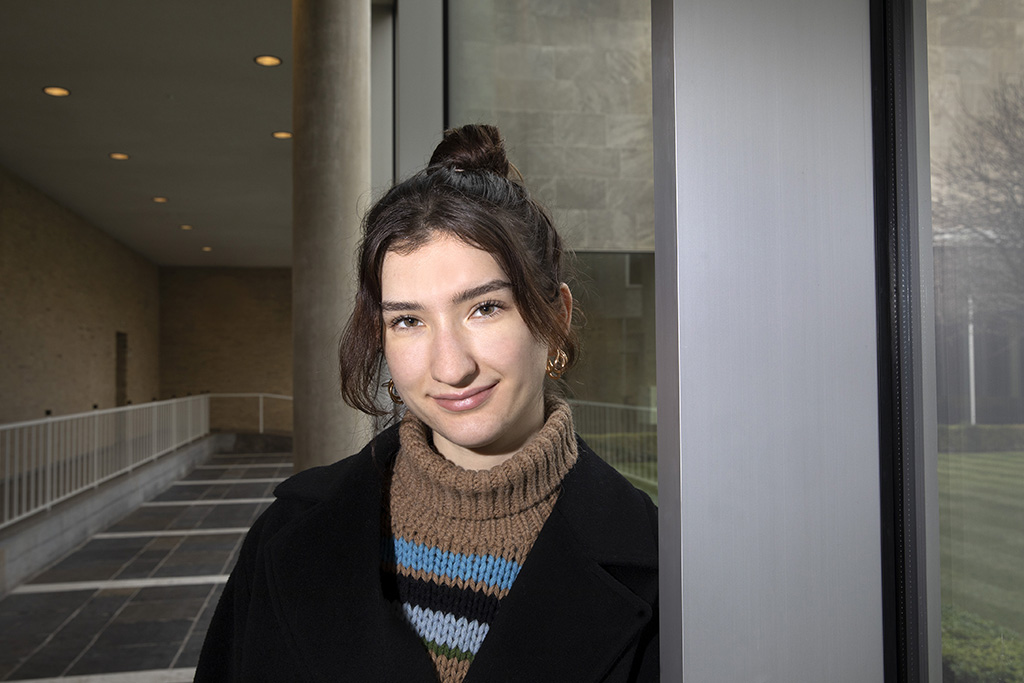 Where were you when you heard about the earthquake?
"I was alone in my room in Tilburg when I received the news that a huge earthquake had occurred in Türkiye and Syria. For many Turks this was a huge shock, despite the fact that geographers had been warning of possible earthquakes with disastrous consequences for ages. Yet these cries of alarm seemed to fall on deaf ears. The companies responsible for constructing houses did not use proper earthquake-resistant materials. They mostly chose cheap construction products in order to make higher profits.
"This is true throughout Türkiye, by the way. In Istanbul, too, there are a lot of buildings that are not resistant to earthquakes. An alarming prospect. Geographers are already warning (in Dutch) of a possible earthquake in Istanbul. Most likely it will happen within two years."
Do you have friends or family affected by the earthquake?
"The family of a friend of mine is from the affected area. The house her relatives lived in was still standing after the quake. As a result, they all survived the disaster. But their house was extremely damaged and there is a high probability that the building will still collapse. Therefore, her family members left the disaster area and sought safe shelter with my friend in Istanbul. They now live together with more than 30 people in one house."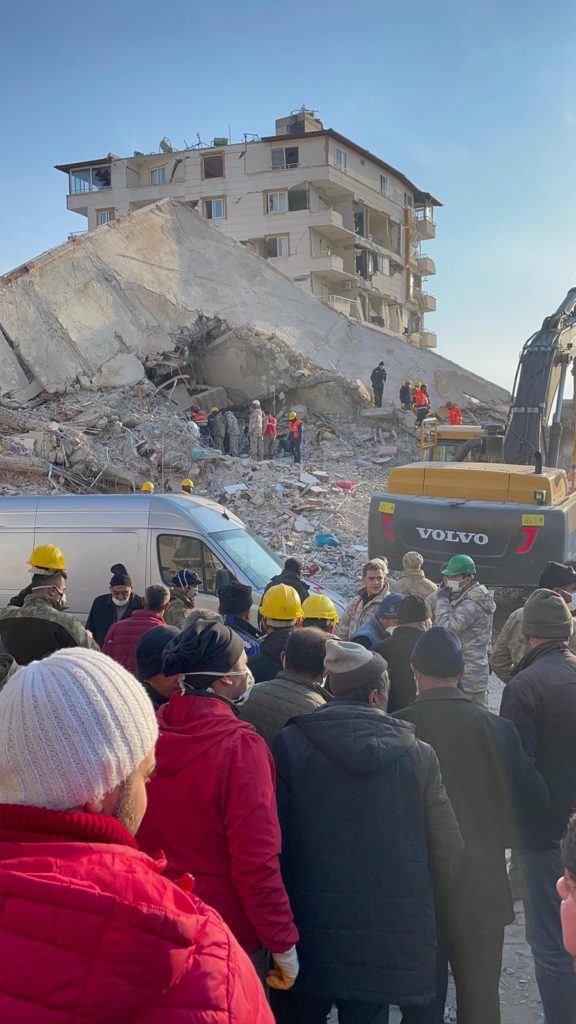 What went through your mind when you heard the news?
"I felt a huge urge to help people in Türkiye. Therefore, together with my friends from the Turkish community, I thought of all kinds of ways to raise money and goods. In this, we wanted to involve Tilburg University, and so we asked the university for help. Unfortunately, that contact did not go smoothly. It took a long time before we received an answer from a spokesperson. In the meantime, in order to do something, we organized all kinds of fundraising activities on our own, such as a second-hand market.
"Meanwhile, contact was made with the university, and we spoke with Vice-Rector Magnificus Jantine Schuit about the disaster. We explained to her what the events are doing to us. Many Turkish and Syrian students feel guilty, stressed, and powerless. Fortunately, the university indicates that it feels it is important to be there for us. We are currently having conversations to organize a joint fundraiser. We are also looking into whether funds can be released from the University Fund that Turkish students can apply for. Many students are financially dependent on their parents and—given the circumstances—cannot turn to them at the moment."
Two weeks have now passed, and most rescue operations have stopped. What does Türkiye need at this time and in the future?
"The authorities are now asking for other forms of aid. In the affected areas, the smell of dead bodies prevails. Deceased people have been lying under the rubble for days. Their bodies are already in a state of decomposition. Türkiye does not have enough coffins to properly recover all these bodies. It is also important that there is enough food, clean drinking water, sanitation, and hygiene in the area. In many places, this is not the case, with possible disease outbreaks lurking.
"Many towns and villages have been hit by the earthquake and hardly any houses are left standing. Right now, the homeless and injured are being housed in tent camps. That is, of course, an emergency solution. In the longer term, people must be given decent housing again. This time earthquake-proof. Roads, electricity, and telephone connections must also be repaired. I think Türkiye cannot do this alone and needs help in rebuilding."
Translated by Language Center, Riet Bettonviel