Children's books under fire: 'It's important not to give in to the witch hunt'
Things are unsettled in the world of children's and juvenile literature. After the attack on children's book author Pim Lammers, the work of Roald Dahl is also under fire. Sander Bax, professor of Culture and Education, sees a task for education in these issues: "In stories, things happen that are painful and complicated. You have to learn to read such texts critically."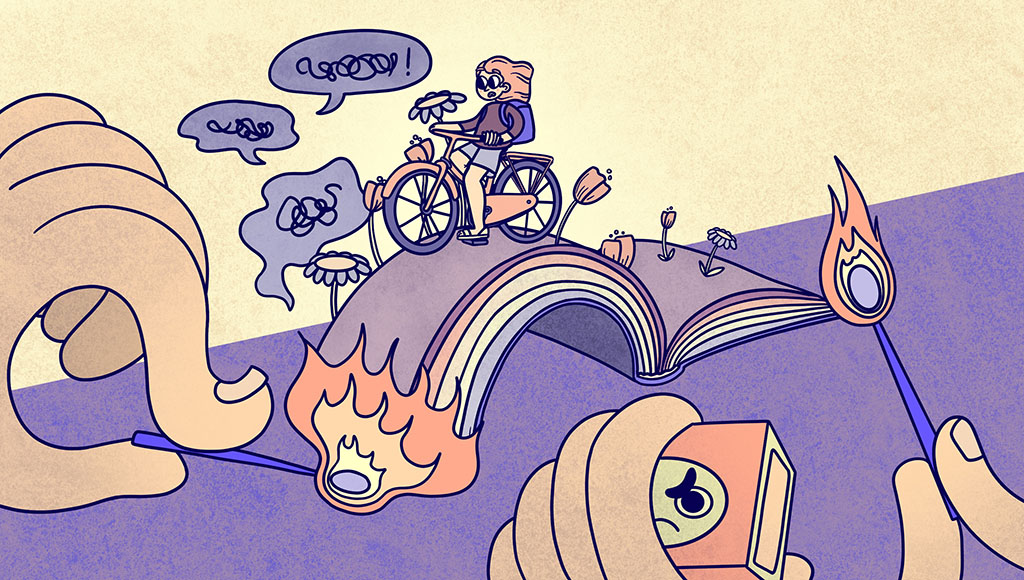 Recently, British publisher Puffin decided to make adjustments to the works of Roald Dahl. Some words and passages in his books are problematic because of sexist or racist overtones, according to the judgment of sensitivity readers. Also, certain descriptions in Dahl's books would indicate fat shaming.
Therefore, in order not to offend readers, the character Augustus Gloop from Charlie and the Chocolate Factory is no longer "fat" but "enormous." Similarly, Mrs. Silver from Esio Trot is no longer judged by her appearance. In the retelling, she is a "kindly middle-aged woman" and no longer "attractive."
The adjustments were met with considerable outrage. For example, British-American writer Salman Rushdie wrote on twitter: 'Roald Dahl was no angel, but this is absolute censorship.' There are also dismayed noises closer to home: Professor of Historical Dutch literature Herman Pleij speaks in talk show Op1 of "toothless texts."
Don't adjust everything
Sander Bax, professor of Culture and Education at Tilburg University, also thinks adapting the original text is not always the most logical choice: "I think it is understandable for a publisher to take sensitivities among the readership into account. Especially when it comes to young readers. Times change and so do readers. Removing the n-word from the Pippi Longstocking books is, therefore, a good choice. But rewriting is not always the best solution."
In Dahl's book The Witches, the witches wear wigs because they are actually bald. The publisher has now added something like, "There can be a lot of other reasons why women wear wigs, and there is certainly nothing wrong with that." Bax: "With a sentence like that, which is completely unrelated to the world the writer is creating, you very severely intervene in the text."
"Dahl's books were written in a different time. As a result, the norms and values of that time sometimes do not match ours. But that doesn't mean you have to 'just rewrite' everything. A controversial painting from the 17th century is also not painted over. On the contrary, it is good to confront norms and values from the past and talk about this with each other."
Bax also points out that the changes ended up being less numerous (in Dutch) than initially reported. Moreover, the publisher later indicated that they also continue to publish the original texts.
Pim Lammers
Another children's book author whose work recently came under fire is Pim Lammers. He was to write this year's Children's Book Week poem but withdrew because of death threats.
According to Bax, the two issues cannot be compared one-on-one: "They are fueled by different beliefs. The decision to adapt Roald Dahl's books to the zeitgeist came from the publisher. And they have since gone back on that. But the scare surrounding Pim Lammers was the result of a media storm initiated by new-right politicians and influencers."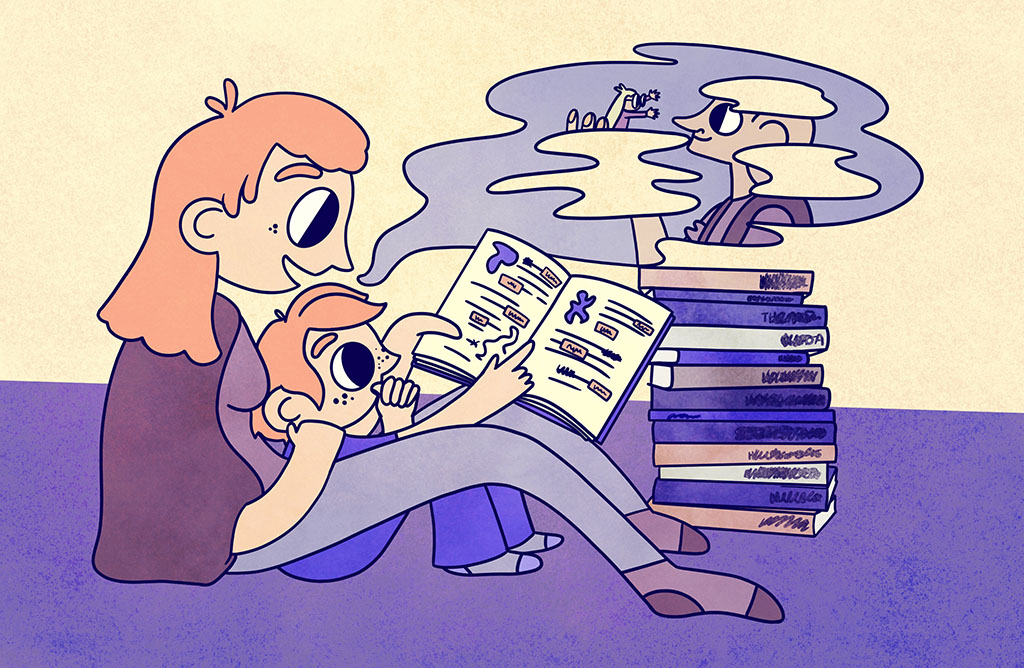 Bax explains that Pim Lammers is the victim of controversial ideologies that have blown over from America: "In the southern United States, opposition to critical race theory is growing. So-called 'woke' textbooks are being rewritten by right-wing extremists. Books with black or gender fluid main characters, for example, are not allowed in their ideologies. These beliefs are also gaining a foothold in the Netherlands."
According to Bax, there appears to have been an orchestrated attack on Pim Lammers. This began with outraged reactions from conservative Christian corners to Lammers' poems. Those reactions were then picked up by new-right political parties and influencers. Both have a large following on social media. This allowed the hate campaign to spread rapidly.
"Lammers regularly writes about gender and identity, and this group does not like that. They look for a 'stick to beat with' and find this stick in other work by Lammers. By taking that story (Trainer, ed.) completely out of context and deliberately misreading it, they argue that Lammers glorifies pedophilia. It's a rhetorical ploy by which they put this writer—who is an advocate of diversity—in a bad light," Bax explained.
Education
According to Bax, it is important not to give in to the witch hunt and instead embrace Lammers' work: "A story can contain taboo topics that are painful and complicated for readers. Pedophilia is an example of this. The fact that Lammers writes about pedophilia, of course, does not mean that he glorifies it. He illuminates a complex, social problem from different sides in a literary way. That makes his work enormously valuable.
"Students need to learn how to read these kinds of texts properly. That is why it is important for the university to train teachers who know how to make such 'complicated' texts a subject of discussion in classrooms."
Translated by Language Center, Riet Bettonviel