Student-owned business Thirsty for sustainable clothing: 'Why don't we make it real?'
Thirsty Clothing was founded at the beginning of 2022 by Entrepreneurship students Krzysztof Trzebiński, Jakub Janczak and Jan Banasiak, who was a starting designer. After over a year in business, they put the knowledge and experience gained at Tilburg University to use and seem to be doing great. What advice do they have for students who want to start their own business endeavour?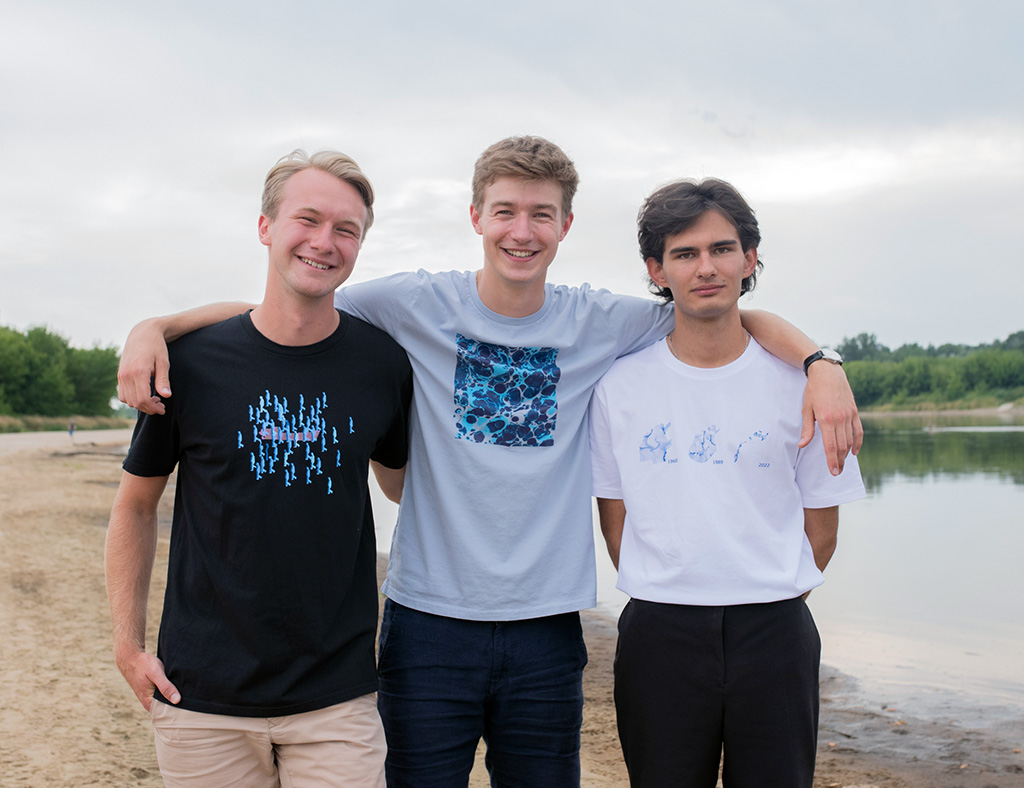 What can you tell me about Thirsty?
Krzysztof: 'We are a sustainable fashion brand based in Tilburg but we operate in multiple countries. It's me, Jakub and our third friend back in Poland. We're all Polish. Me and Jakub study Entrepreneurship and Business Innovation here at Tilburg University while our friend back in Poland is Thirsty's designer and he studies Design at School of Form based in Warsaw.
'So far, we delivered to ten countries, mostly the Netherlands and Poland, but also Belgium, France and Germany. We also shipped to the US, UK and Ukraine. It's going great, I would say. As of now, we launched two collections: one about Aral Sea and the other one about Greenland.
'We are storytellers. We aim to raise social and environmental awareness through our collections and really tell the stories behind the designs. We make our garments with organic cotton in Poland and when we can, we make the deliveries by bike here in Tilburg and in Warsaw (which our friend is responsible for).'
Sustainability is number one for you then.
Jakub: 'Definitely. My sustainable spirit and mindset started to shape when I joined Enactus, which is a global student organization focusing on social entrepreneurship for university students. That was during the first year of my studies. When Krzysztof told me this idea of having a clothing brand, I thought, okay, why don't we make it real?
'Only studying Entrepreneurship wasn't enough for us. We have these team assignments and projects, but at the end of the day the best learning is when you do something real. Clothing at that time seemed straightforward in the sense that you don't need engineers and IT programmers. It's not rocket science. Starting with something simple and having the sustainable mindset doesn't bear that many risks.'
Did you experience any hardships starting a business while still being students?
Jakub: 'Being a student here at Tilburg University and being an entrepreneur, I think is easy. At least in our case. The university is very helpful, and our teachers and lecturers are very supportive of what we're doing. A couple of times we could use Thirsty as our assignment. Then there are a lot of entrepreneurial activities going on: IQONIC, the incubator, a lot of workshops, networking sessions.'
Regarding that you are international students, was it an obstacle when you launched Thirsty?
Krzysztof: 'No, we didn't experience any barriers or anything, only support as Jakub said earlier.'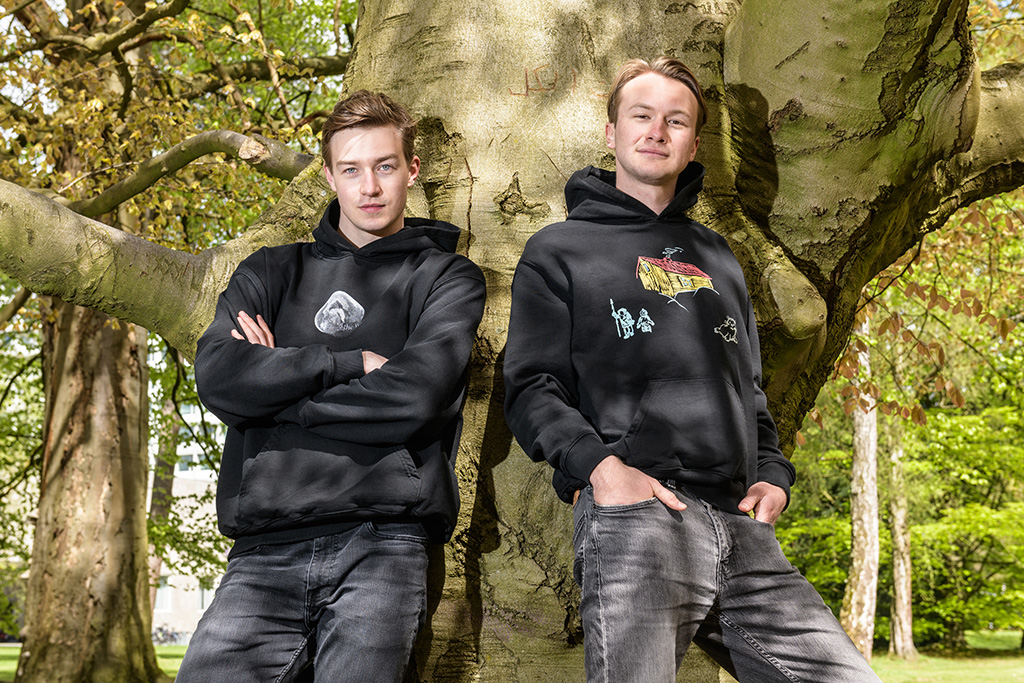 Jakub: 'We never experienced someone saying: 'I don't want to help you because you are an international' or 'You don't speak Dutch'. But of course, as entrepreneurs we experienced some hardships and difficulties. One of the most challenging parts for us was logistics.
'Since we are operating in different countries (Poland and the Netherlands), shipping to different countries is not an easy task. Starting with our first launch globally, selling our clothes in the Netherlands, Poland, Belgium and Germany, it was a challenge to combine all those countries, manufacture and deliver everything on time.'
The Tilburg University Challenge is a great way to help kickstart your business idea and get professional guidance while also expanding your network. You made it to the Grand Finale. Congratulations.
Krzysztof: 'Thanks. We were quite optimistic we were going to make it. Based on the feedback we got, for example, from the municipality of Tilburg which would be happy to collaborate with us. It's going quite well and it's a fun challenge and a cool experience overall – meeting new people and making new connections is definitely valuable.'
Do you turn a profit?
Jakub: 'Yes, we do, but for now we are putting most of it into reinvesting and testing. It's important to note that 5% of all our revenue goes to charity. After two collections we closed the validation phase to see if people like our idea, if there is potential. We already have returning customers and we hope to build a larger community of customers that are willing to support us further. There's some buzz around our venture and now is the time to move forward and grow as a business.'
Do you have any advice for students who want to start their own business venture?
Krzysztof: 'As I said before, and I think that's what most people would say, but really, just do it, go for it and try it for yourself. As a student, you don't have much to lose. You can study entrepreneurship where you can have all these great ideas, but if you don't bring them to life, then they'll be just ideas. Try doing something one step at a time, slowly implementing it, that's how you learn.'
Jakub: 'I think also a common advice: don't be afraid of failure. We had an opportunity to meet a person who works in Silicon Valley, and he shared a valuable insight with us. If you're raising funds and you have never failed before with your projects, then the investors won't believe you and assume that there's something wrong with you. Not being afraid of failure is important and being a risk taker is a valuable trait.'
Want to know more about Thirsty Clothing? Visit their website here.