In Tilburg, the red carpet was rolled out for former top Shell executive
Shell is bad for the climate and climate policy. The oil giant is deliberately shirking its responsibility, and that has disastrous consequences for people and nature. That the university is rolling out the red carpet for the former top executive is inappropriate, argue Juliette Schaafsma and Marleen Balvert. 'It is time for critical self-reflection.'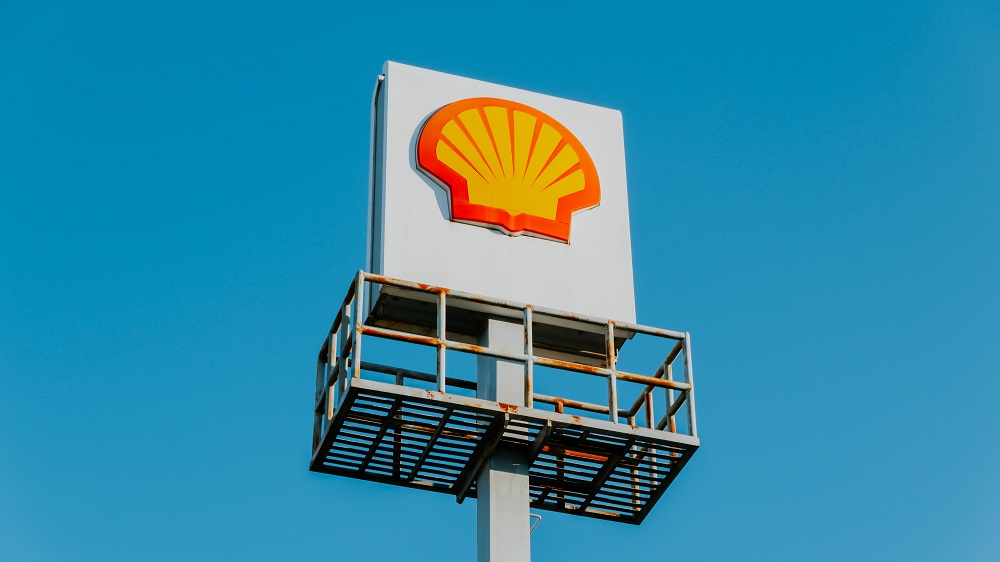 Two events in one day. Scientists from the World Meteorological Organization announced that the limit of 1.5 degrees of global warming is likely to be broken within the next few years. And in Tilburg, during the self-proclaimed Global Leadership Event on May 17, Jeroen van der Veer got to talk about his decades of experience at the top of Shell.
He had cancelled a visit to the UvA, worried that 'the climate of discussion' at the university would not be conducive to a fruitful conversation. In Tilburg, he did not have to fear a heated climate: here, the red carpet was uncritically rolled out for the man announced by the organization as someone who knows 'what it takes to succeed in the business world' and is eminently capable of explaining how a large company can best deal with stakeholders such as the media, the government, and NGOs.
Raising doubt
How a company like Shell did and does this is no secret. For example, the oil and gas giant already knew about the disastrous effects of greenhouse gases on the climate and our future living environment in the late 1980s but then set in motion a lobby to cast doubt on climate change and prevent climate action. Had the supreme Shell taken responsibility and shown leadership then, the world would be considerably better off anno 2023.
A missed opportunity with global repercussions. Meanwhile, Shell is among the top companies having the most negative impact on climate and climate policy. To the outside world, it nevertheless likes to pretend that it is fully committed to the energy transition. Even Van der Veer is not shy about spreading this message.
Not taking responsibility
This is no more than window dressing: Shell's investments in sustainable initiatives are only a fraction of the billions invested in fossil fuel extraction. What that means, the Ogoni communities in the Niger Delta know, who in the 1990s offered resistance to large-scale pollution caused by Shell's oil extraction.
Concerned about a drop in oil production, Shell asked the Nigerian government for 'every conceivable assistance to minimize these disturbances.' It led to a brutal crackdown, in which members of Ogoni communities were killed, tortured, and raped. As CEO, Van der Veer indicated he did not want to take responsibility for the problems Shell caused in countries such as Nigeria, Brazil, and South Africa.
Every reason, then, to take a critical look at Van der Veer. But at the university that likes to present itself as curious, caring, and courageous, this did not appear to be the approach. The role of the big oil and gas company was emphatically not problematized, and Van der Veer was presented as a role model. He was allowed to talk about his book From A to B (Van A naar B) in which he unfolds a number of simplistic leadership formulas.
Opportunities missed
Asked what he regretted, Van der Veer candidly told the wannabe leaders of the future about a refinery on Curaçao that was not running well, sold by Shell for that reason. The Venezuelan successor to the heavily polluted complex cleaned up even harder than Shell had already done and managed to drastically reduce the rights of the remaining employees (including their pensions).
Did he regret the poor transfer of his people? Or of the environmental and health damage done on the island? No, Van der Veer regretted that he himself had not taken tougher action. Here he did feel he had missed opportunities.
Critical reflection
Self-reflection, social responsibility, and accountability, it is apparently not part of Global Leadership. Host Ronald de Jong wanted to 'not polarize,' as if critical reflection and discussion are by definition polarizing.
It is true that we 'all need each other' to solve the big issues of our time. But Van der Veer's story clarifies that this will not succeed if major players look away from their responsibilities and the damage they have caused, or put these mainly on the shoulders of others. In Tilburg, he got away with it.
The Global Leadership Event raised the painful question of whether we at this university are succeeding enough in imparting to our students the knowledge, skills, and attitudes needed to make the world a better place. It's time for critical self-reflection: how can we enter a conversation with a self-proclaimed fossil like Van der Veer so uncritically? There are opportunities here, no tasks that we, as a self-respecting institution, should not miss.
Juliette Schaafsma is a professor at the Tilburg School of Humanities and Digital Sciences. Marleen Balvert is an assistant professor in the Department of Econometrics and Operations Research and the Zero Hunger Lab.
Translated by Language Center, Riet Bettonviel