The bucket list for the Tilburg student: (0)13 things you must have done
Raving in the woods, getting lost in a maze, or a beer shower during carnival. To get the most out of your time as a student in Tilburg, you have quite a to-do list. But what should you really not miss? Univers compiled a bucket list especially for Tilburg students.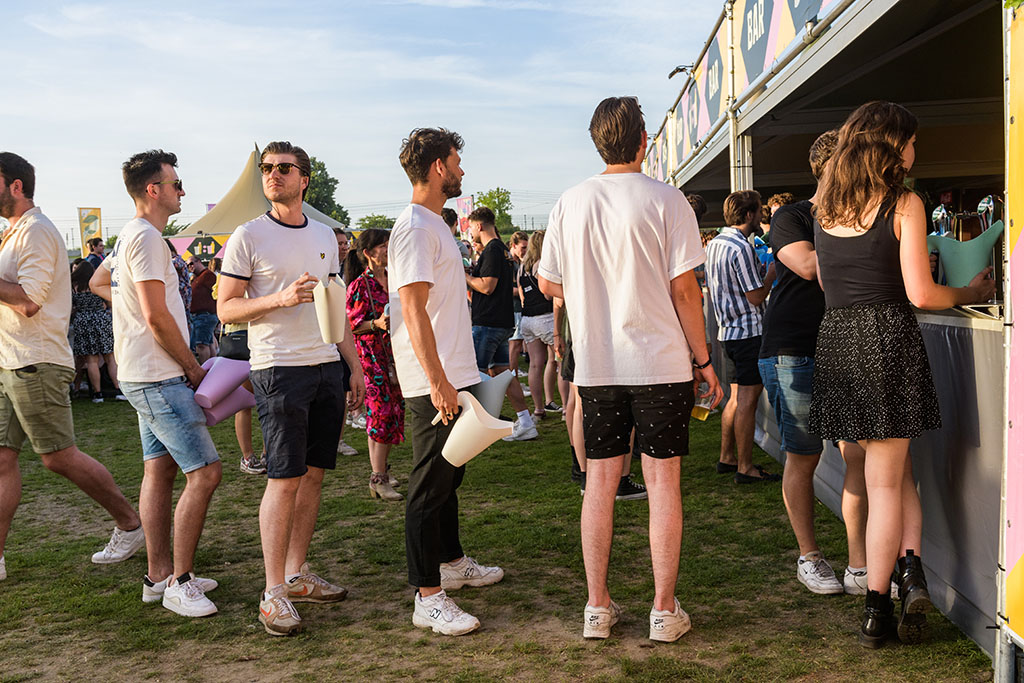 For your calendar:
1. Tilburg Ten Miles: Sept. 23 & 24, 2023
Every year during the Tilburg Ten Miles (in Dutch), Tilburg turns into one big running course. Everyone is welcome to take a shot at the best time for ten English miles. And if you are not so athletic but still want to experience something of the atmosphere, just stand on the sideline. Over the years, the Tilburg Ten Miles has become one of the most enjoyable running events in the Netherlands.
2. Carnival in Kruikenstad: Feb. 9 – 13, 2024
Sing along with carnival hits from carnival association Veul Gère, drink more Schrobbelèr than you'd like, kiss your lover (but not someone else's) and imagine you're a real (import)-Kruikenzeiker. Don't be surprised when your friends from Brabant go on a six-day 'sjanternèl' and you cannot keep up. Are you planning to stay in Tilburg for a while? Then you will see that 'hossen' in Kruikenstad gets better and better every year.
3. Tilburg Sings: April 26, 2024
Traditionally, thousands of Tilburg citizens flock to the Stadhuisplein on King's Night to sing along at the top of their lungs to songs by over 125 cantors and regional singing societies. Tilburg Sings! (in Dutch) Of course there is also a toast to the King's birthday. So don't forget to put on your orange outfit!
4. Night University: May 16, 2024
Every year when night falls during Night University, the campus transforms into a science festival site. Kindle your curiosity, take a peek into different fields of study and get to know the campus better. Until the late hours, visitors are welcome to attend the many presentations, debates, tours, experiments, and cultural performances. With exceptional speakers, guests, and scientists absolutely worth your while!
5. May market: May 18 & 19, 2024
Special finds, fun gadgets, and lots of junk. Those who love flea markets should definitely visit the May Market (in Dutch), which is also open all night. Every year, downtown Tilburg turns into one big marketplace for second-hand stuff. The ideal opportunity to make bets with your group of friends on who will find the ugliest piece of clothing or the fastest device on wheels.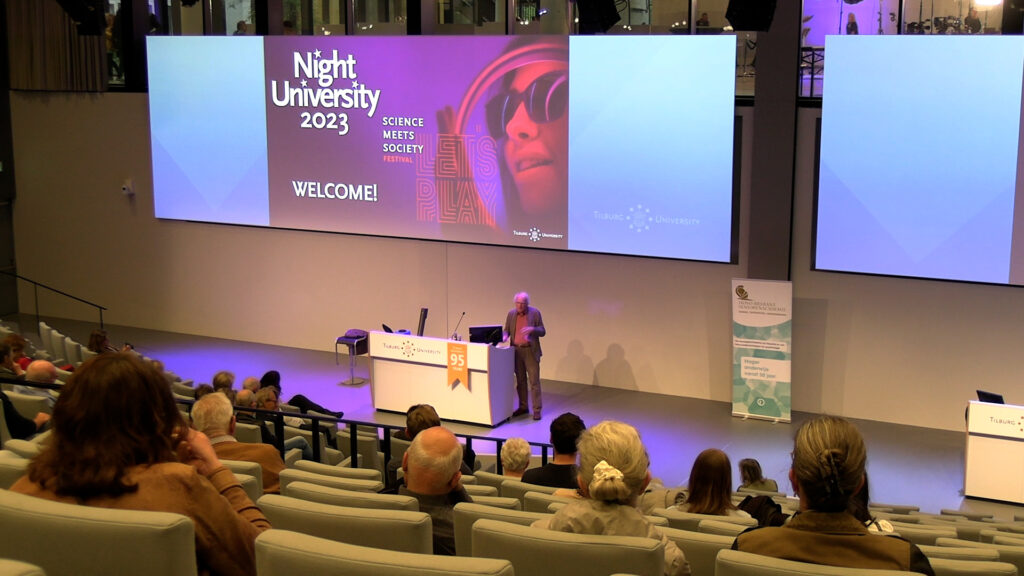 6. End-of-year cantus: date not yet known
As the academic year draws to a close, many students have one more event circled in red on their calendars. Together with your friends and fellow students and thousands of other students, you sing goodbye to the exam period and welcome the summer. Fun fact: the End-of-Year Cantus (in Dutch) is the largest outdoor beer cantus in the Netherlands. Get ready for an evening full of beer, cantus songs, and fun.
7. Pink Monday (Tilburg Pride) during the Tilburg Fair: July 22, 2024
For many LGBTQ+ individuals, the Monday of the Tilburg Fair is the time to express themselves freely and without fear. With tens of thousands of visitors, the city turns completely upside down. Everyone is welcome to celebrate. Put on your best pink outfit and get carried away by the party crowd.
8. Draaimolen Festival: date not yet known
Every year at the end of summer, something magical seems to happen in the woods of Tilburg-Noord (MOB complex) when the organizers of Draaimolen enter the grounds. The dance festival manages to enchant its audience time and again with a stature lineup, visual excesses, and artistic experiments.
You don't want to miss this either:
9. Doloris: the maze
Behind the closed doors of rooftop bar Doloris, you can find an extraordinary maze full of surreal art and mysterious objects. With its sloping paths, hidden holes, and walls you can walk through, the world of Doloris is nothing like ours. A unique experience not to be missed.
10. De Pont museum
Art that enchants and amazes you or doesn't make sense to you. You can see it all at De Pont museum. Housed in an old wool spinning mill, visitors are presented with a varied exhibition program full of paintings and sculptures, installations, performances, film, and photography. Tip: De Pont is open to everyone free of charge every Thursday evening from 5 p.m. to 9 p.m.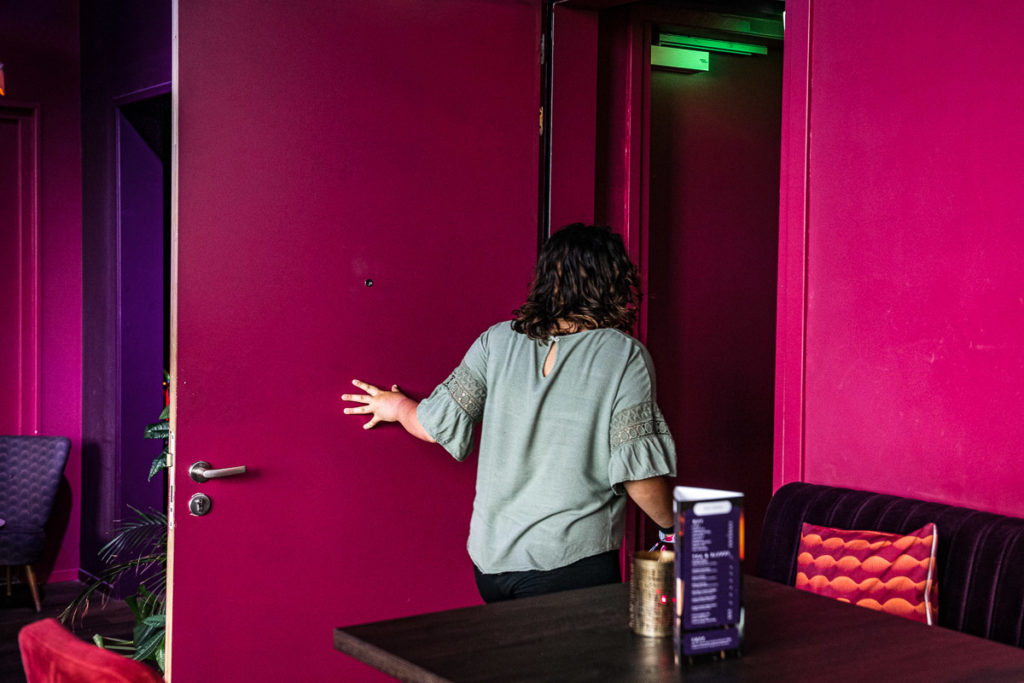 11. Cinecitta
In a beautiful monumental building on Willem II Street in Tilburg the oldest cinema in the Netherlands is situated. Here the better mainstream films, arthouse films, and documentaries from home and abroad are screened. The cinema is also used for other purposes, such as photo exhibitions, workshops, and debates. Cinecitta selects its range based on artistic, cultural, political, or social value. Highly recommended for film lovers and socially engaged students. Twice a week, the cinema shows movies with English subtitles: Tuesdays at 21.00 hrs and Fridays at 19.00 hrs.
12. Library LocHal
Are you looking for a nice place to study and do you want to get away from campus for a while? Then head over to the LocHal. This is without a doubt the most impressive building in the Spoorzone. In 2019, the LocHal was even named the most beautiful building in the world during the World Architecture Festival. With a library full of interesting books and more than 200 different work and study spaces, you can do a fine job preparing for all your exam weeks.
13. 013 Poppodium
Do you love music or enjoy discovering new artists? Then a visit to 013 Poppodium should not be missing from your bucket list. In over twenty years, the pop stage has become a household name in Tilburg, the Netherlands, and the world. With a wide range of performances and shows, the podium pushes the boundaries of hip-hop, heavy music, alternative mainstream, and electronic music.
Translated by Language Center, Riet Bettonviel