University council wants clear budget-cut plan
The Executive Board lacks a clear plan, lacks good communication, and it has created different opinions within the university. Last Friday, during the university council meeting about the budget-cut plans, the board received much criticism from various parties.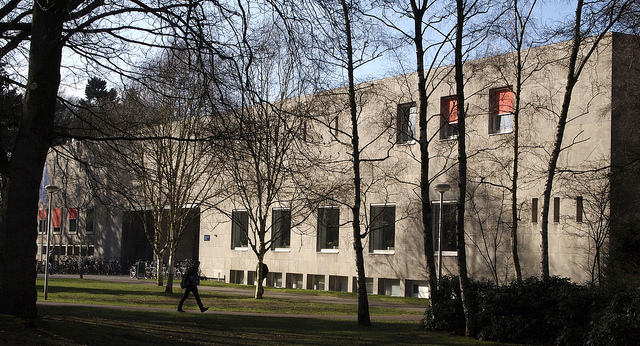 The university council attracted much attention from the university staff. The public gallery was full, extra chairs were needed, and some of the spectators had to sit on the floor. According to chairman Dick Akerboom "the last time we had so many spectators in the public gallery was the sixties."
Spectators expecting decisions left disappointed. At the council meeting various parties could make suggestions and give a starting point to the Executive Board in the build-up to the deans and directors' consult on the budget cuts on April 12 and 11. Decisions will be taken in May when the financial foundation (TMP)  of the budget plan for 2012 is discussed.
The Executive Board did not yet respond to all suggestions and remarks. But chairman of the board Hein van Oorshot did say that for firing employees the university is bound by rules. "It is not that we can keep and lay off fire people as we wish. The immediate hiring freeze makes sense. It prevents the problem from becoming bigger." [MW/transl. YV]
Read the remarks and suggestions from the various parties in Dutch