Silver medal for alumna Maaike van Santvoort at World Pole Championships
Pole dancer, lawyer, and TiU alumna Maaike van Santvoort had a successful debut on a world stage this weekend. At the virtual World Championships, she and her dance partner Hanka Venselaar won silver in the category Artistic Pole Doubles.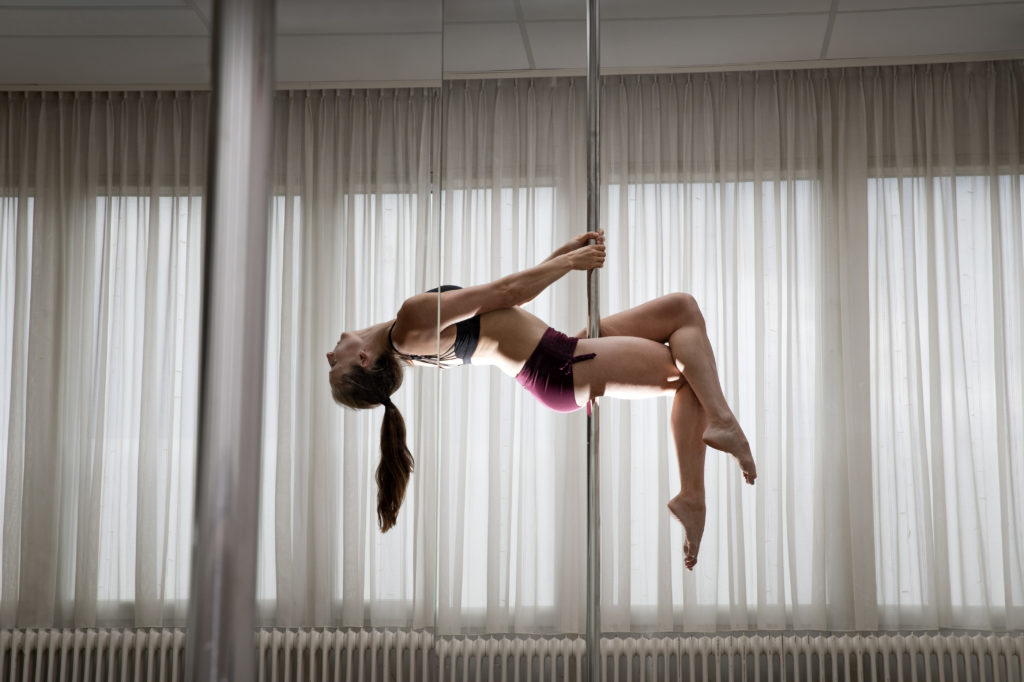 The silver exercise was invented "to have a concrete goal during lockdown," Van Santvoort already told Univers in an interview before the World Championships. That worked out well. With that exercise, they already won the National Pole Championship this summer, and this weekend they achievedx second place at the, because of the coronavirus, virtual World Championship, organized by the International Pole Sports Federation.
"Pole dancing is a hobby, but one that I am involved in every day", says Van Santvoort. In daily life, she is a lawyer at DAF; her dance partner Hanka Venselaar is a researcher at Radboud University.
On the channel of the Dutch Aerial and Pole Federation you can see the silver pole dance of Van Santvoort and Venselaar.