Ukrainian students collect emergency goods at Reitse Toren: 'Help is overwhelming'
Hundred boxes chock-full of stuff have already been donated. And that in one day. Students from Tilburg University have started a collection point for emergency goods at Reitse Toren. Destination: Ukraine. "Every fifteen minutes someone comes here to drop off stuff."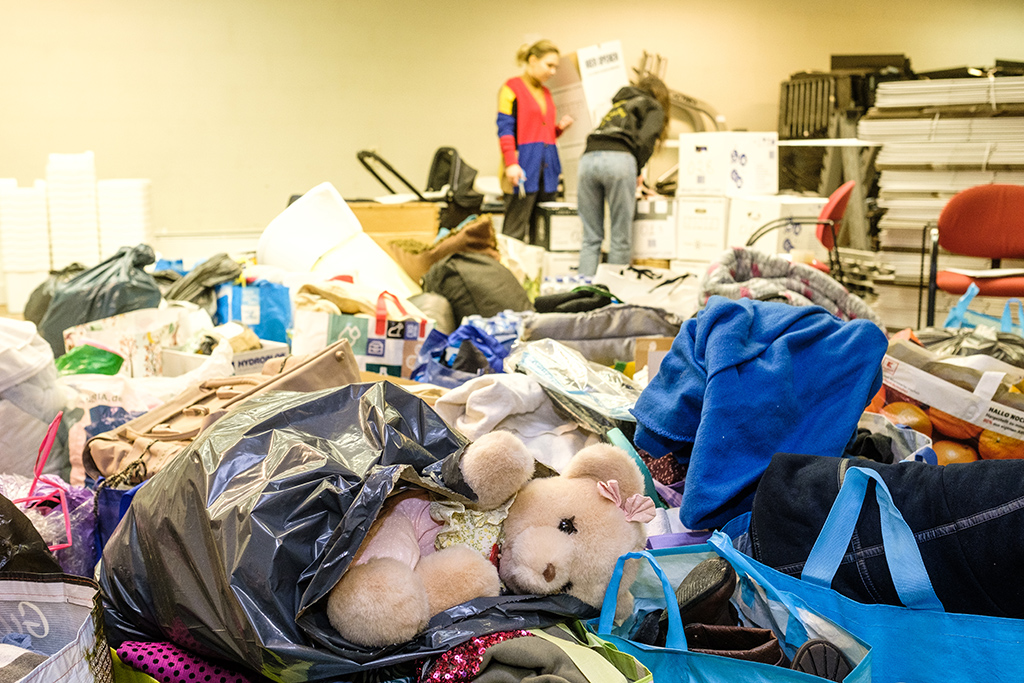 A family from Alphen even arrives with a truck. Several boxes full of emergency supplies are lifted from the cargo area. A six-year-old boy pushes a pram over the threshold of Reitse Toren. For a Ukrainian baby. Because they also need help, he knows.
The collection point is the initiative of five Ukrainian students studying in Tilburg: Marta, Lana, Maksym, Polina and Nikita. They all have friends and family in Ukraine, in Kyiv or in the western city of Lviv. "I have daily contact by phone or social media," says exchange student Maksym. "Fortunately, that still works." Maksym manages to sleep at night, but he has been fitter at times.
Everyone wants to help
The incoming supplies keep them busy. Large boxes are piled up high in the collection hall. Bags full of clothes lie on the floor. Papers on the walls create order in the chaos: 'food', 'clothing', 'medicine', and so on.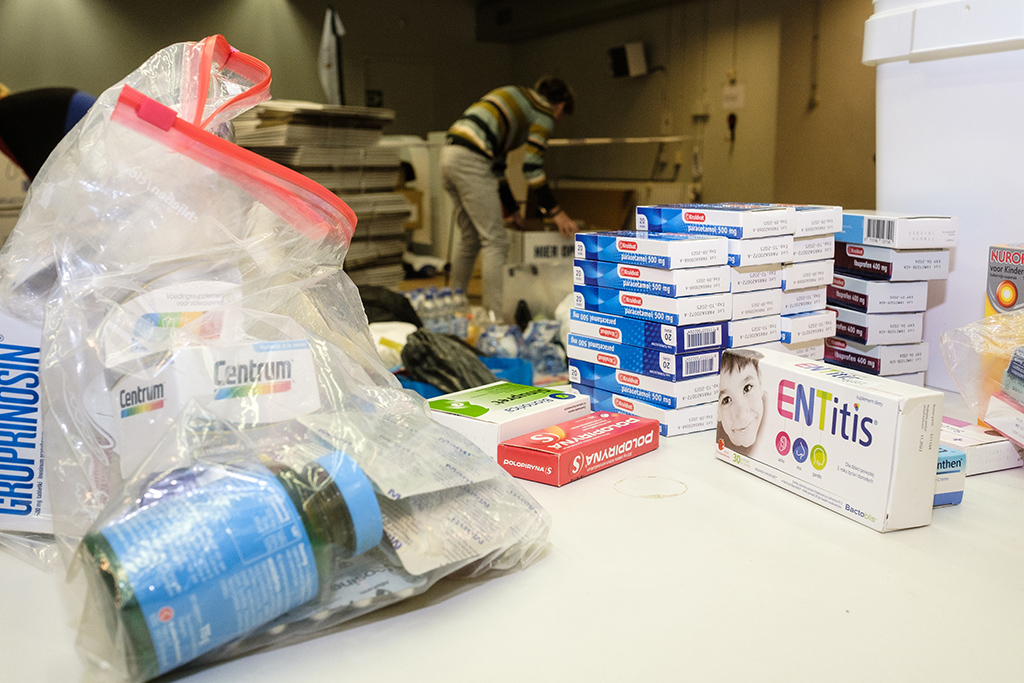 "The help is overwhelming," says Marta, also an exchange student. "Every 15 minutes someone comes by to drop off things." University staff and students, inhabitants of Tilburg, but also people from outside the city. Everyone wants to help, the involvement is high.
By now they already have had enough clothing donations. Especially summer clothes. But medicines, canned food and care products, are still very much needed. "Painkillers are more than welcome," Maksym says. "Paracetamol, ibuprofen, everything."
Every little bit helps, Marta emphasizes.
Partner university in Ukraine
Doing nothing was not an option for Marta and her fellow students. They wanted to do something, make a difference. At the collection point, Nikita and Lana, both first-year students at Tilburg University, are busy sorting the incoming goods.
Items can be delivered every working day from 8 a.m. to 8 p.m. The last collection day is March 9. The next day, the truck leaves for Lviv, where the items are dropped off at partner university UCU. The emergency supplies are further distributed from there.
But if the current rate at which emergency supplies continue to arrive holds on, the truck will leave earlier, Marta says. "We want to keep collecting and keep driving."
Then she apologizes. There is still work to be done. A man with curly hair sticks his head around the corner. "Is the collection point here?" he asks, taking a backpack off his shoulders.