TSHD lecturers concerned: 'Few students at physical lectures'
Now that most coronavirus measures have been abolished, the hustle and bustle on campus is slowly increasing again. Only, not yet in the lecture halls, TSHD's lecturers notice. They expressed their concern during the School Council meeting. 'There are almost no students at the physical lectures. How do we get them back to campus?'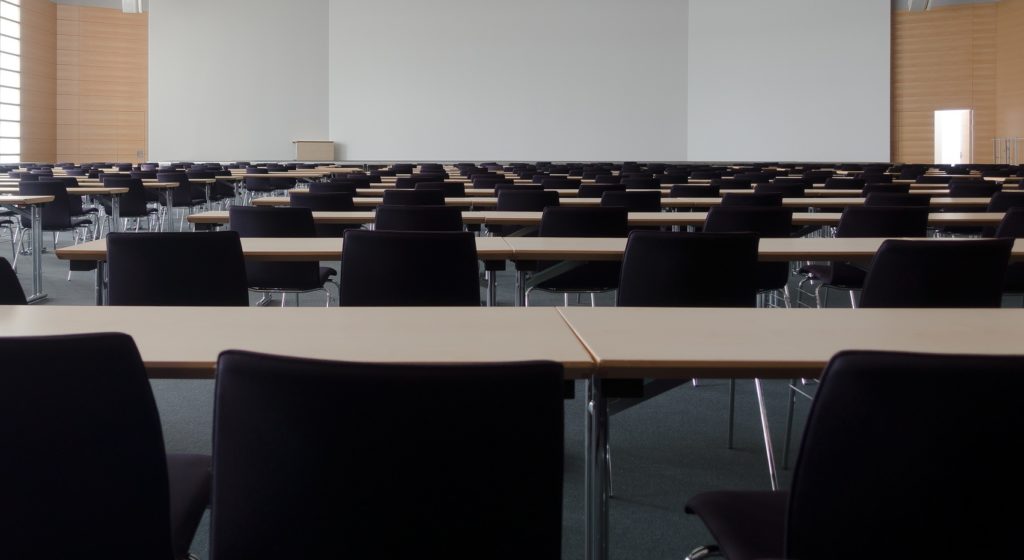 After students, to their own dissatisfaction, were able to follow online education exclusively for almost two years, it was expected that—now that it is possible again—they would attend lectures on campus en masse. But during the latest School Council meeting, it turned out that at the Tilburg School of Humanities and Digital Sciences (TSHD) the opposite is true for the time being.
According to assistant professor Naomi Kamoen, there are almost no students at the physical lectures she and her colleagues offer on campus. Students would prefer hybrid education and the viewing of video lectures, a service that not all lecturers offer. Therefore, during the meeting, Kamoen turned to Sander Bax, Vice-Dean for Education at TSHD, asking how students can be convinced to come back to on-campus lectures as well.
Julia Theißen of student party Dante confirmed that some students indeed prefer to watch morning lectures later. However, she thought that another reason was decisive for the absence: that is, the current combination of online and physical education. For example, students would have to log in for a digital lecture within fifteen minutes of the end of a physical lecture. According to Theißen, they simply do not have enough time to switch all the time and, therefore, choose to do everything online.
Bax acknowledged the problem, stating that "starting next semester, university-wide action will be taken to get students to come back to campus." In response, assistant professor Emmelyn Croes, who shared Kamoen's experience, recommended that students be informed that lecturers are not required to offer hybrid education. Theißen countered that, contrary to the measures, the coronavirus has not disappeared, and there must be an alternative to physical education.
Translated by Language Center, Riet Bettonviel