War in Ukraine: how does it affect the university? Ten questions and answers
The war in Ukraine leaves no one untouched, including Tilburg University. What are the consequences of the Russian invasion for the university?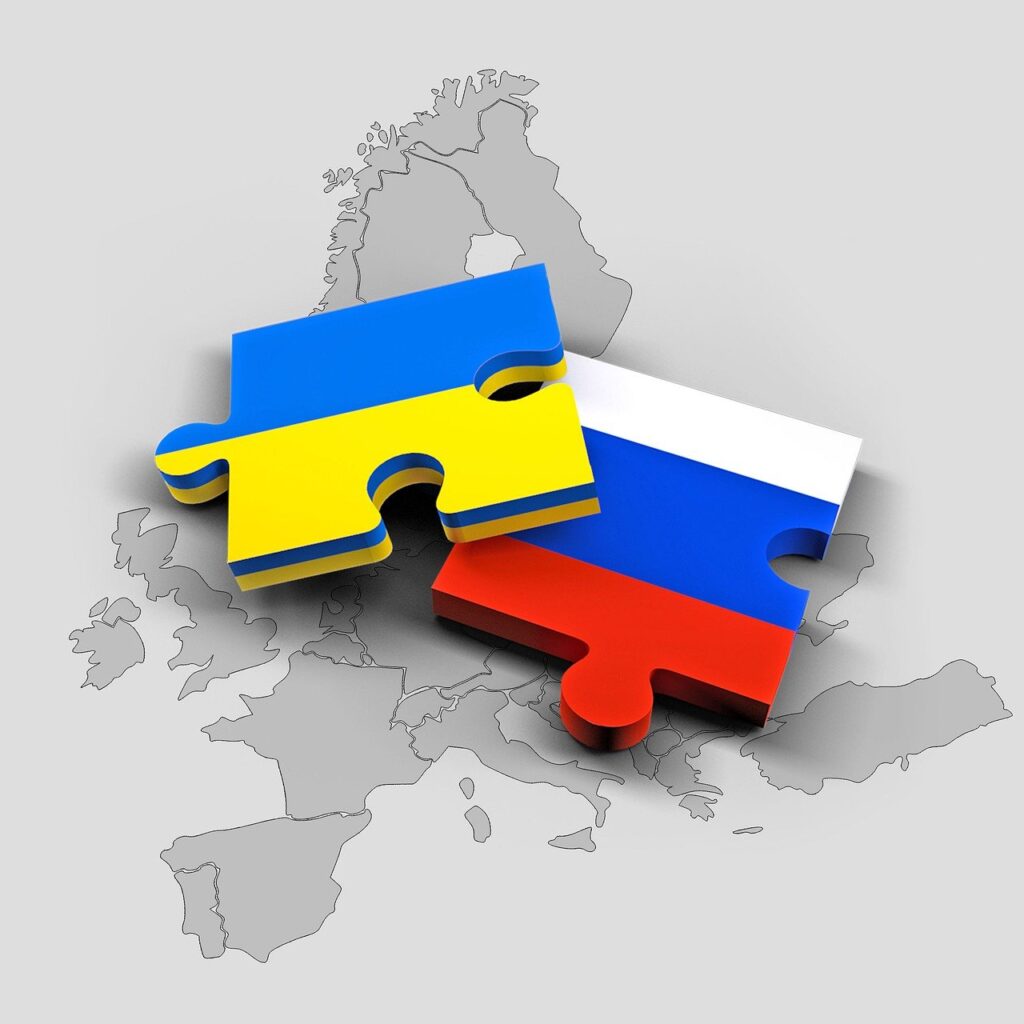 The Russian army entered Ukraine in the early morning of February 24. Meanwhile, the war is entering its fifth week and much has happened. Ukrainian cities are being shelled, a large refugee influx has begun, and Russia has been hit with sharp sanctions.
The war has also shocked Tilburg University. The university has spoken out emphatically against the violence of war, and students have set up a successful fundraising campaign. How exactly does the war in Ukraine affect the university? Univers has listed the most important questions.
How many Ukrainian students does Tilburg University have? And how many Russian ones?
There are currently a total of 18 Ukrainian students studying at Tilburg University. The proportion of Russian students is a lot higher; this is 69 in total.
How many Ukrainian and Russian employees does the university have?
Tilburg University employs 4 people from Ukraine and 11 from Russia.
What is the university doing for these students and staff?
All students and staff have been contacted by the Schools and Division to express sympathy and to indicate where they can go with questions. In addition, a special web page has been created and is kept up to date with current issues. If, after reading the information on the web page, people still have questions, want to help, or have an idea for a new initiative, they can send an e-mail to: ukraine@tilburguniversity.edu.
Currently, the university is investigating whether it can work with other universities to arrange psychological help for Ukrainian and Russian students and staff in their own language.
Will Russian students and staff be affected by the sanctions?
Due to the exclusion of some Russian banks on SWIFT, it may be difficult to transfer funds from Russia. The university advises Russian students and employees to transfer sufficient funds to a Dutch bank account for living expenses and tuition fees. For employees, it is considered on an individual level whether they are affected by the sanctions and whether and how they can be financially supported.
For students, the deans of students assess individual situations and assess what may be an appropriate form of financial aid.
Are any Tilburg University students and/or employees currently in Ukraine and Russia?
There are currently no students on exchange in Russia and Ukraine. Also, there are no TiU employees in Ukraine or Russia.
Dutch universities and universities of applied sciences support the government's line to suspend cooperation with knowledge institutions in Russia and Belarus. Does this have concrete implications for Tilburg University?
The University informs partners from Russia that formal institutional partnerships are frozen until further notice. Applications of all incoming and outgoing exchange to and from Russia will be closed.
How is Tilburg University monitoring the crisis in Ukraine? Is there a special team?
There is a Ukraine working group with staff from across the organization who are in direct contact with the Russian and Ukrainian students. This working group keeps in close contact with each other and attunes new developments, questions, and initiatives. It also translates national agreements into specific situations within TiU. The working group meets weekly or biweekly, depending on what is going on.
Tilburg students have started a collection point for emergency aid to Ukraine. Are there any other initiatives from students and employees?
The latest about new initiatives can be found on the dedicated web page.
Can we expect special measures soon from Tilburg University regarding the Ukraine crisis?
If this is the case, they will also be announced on the aforementioned website.
Does the university use Russian gas? If so, are there any plans to stop using it or reduce its use?
Tilburg University's sustainability agenda aims to reduce fossil fuels as quickly as possible. The campus is already largely on district heating, except for one building (Montesquieu). So, the use of gas is already minimal. The plan is to also disconnect the M building from gas in 2024. Furthermore, the university says it cannot simply choose where the gas comes from. It is a mix of sources as a result of purchasing policy and world trade.
Translated by Language Center, Riet Bettonviel