Election results: big win for Party Front
Party Front can call itself the big winner of the elections. With six seats in the University Council, the student party has distanced itself from its rival, Party SAM. There, the faces spelled trouble: the party has to settle for three seats.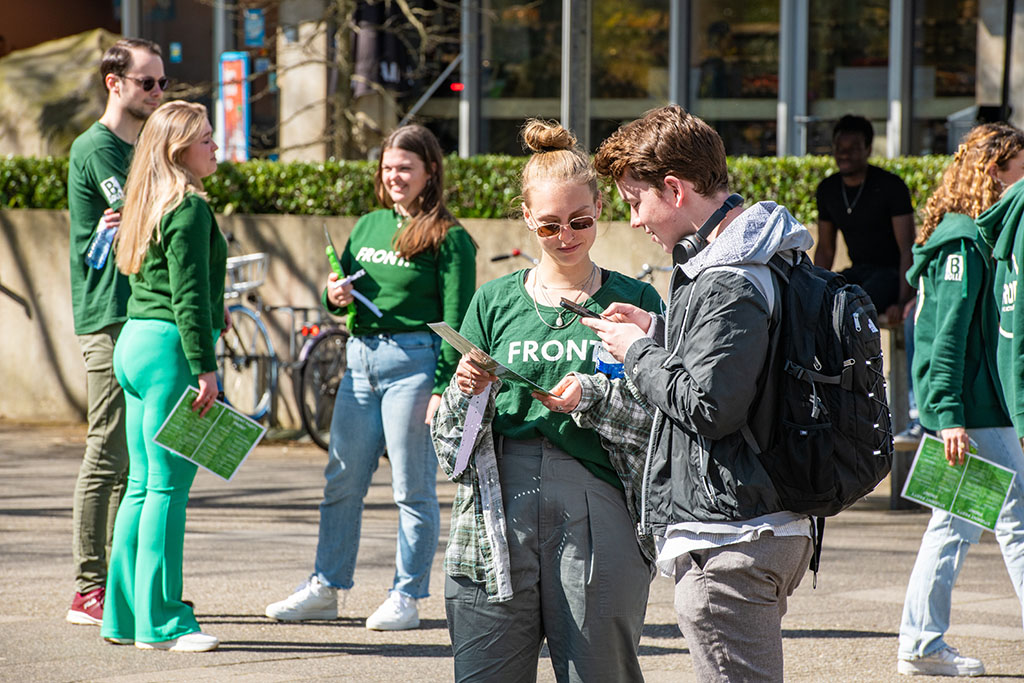 A big shift. You can safely call it that. Two years ago, party SAM was still the largest student party in the University Council. Last year, this changed: Party Front regained the lead with five seats, Party SAM got four. With 2,718 votes for Front and 2,591 for SAM, the differences were small. There was no question of a clear-cut victory.
This year, Party Front continues its advance. The party received 4,273 votes, enough for six seats. Party SAM received 2,441 votes. With six versus three seats, there is a clear gap. The University Council turns green in the coming year.
Front also wins in the Schools
Party Front has also done well in the School Councils with its so-called Active parties. At the Tilburg School of Economics and Management (TiSEM), Active TiSEM is the largest student party with five seats. Party ECCO has obtained two. At the Tilburg School of Social and Behavioral Sciences (TSB), Active TSB is the largest with four seats. Party Stimulus wins three seats.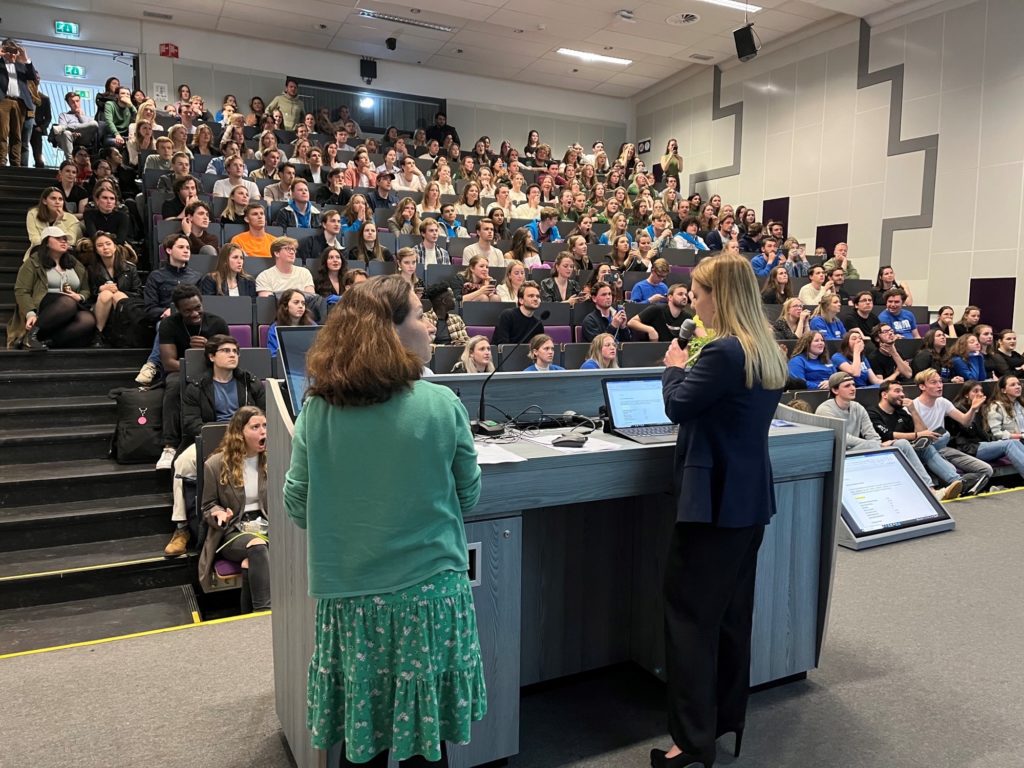 Only at Tilburg Law School (TLS) does an Active party have to settle for second place. Party Vrijspraak remains the largest there with four seats, Active TLS follows with three. At Tilburg School of Humanities and Digital Sciences (TSHD), Active TSHD is the only electable student party and will be represented with five seats next year.
The Tilburg School of Theology (TST) has no elective student parties.
Employee Parties
This year, the employee parties also participated in the elections for the University Council. Here we see gains for Party Independents. The Party climbed from six to seven seats. Party TiU International lost one seat and will be represented in the University Council with two members next year.
Whereas student parties are elected annually, employee parties are elected biennially.
Turnout
Not only is Party Front on the rise, but the turnout percentage is also on the rise again. Among students, it is 36.43 percent and that is more than last year. At that time, only 29.2 percent of the students went to the polls. An empty campus due to the coronavirus probably played a large part in that. The turnout rate among employees is 49.23 percent.
Translated by Language Center, Riet Bettonviel